Kroger and Home Chef have completely reinvented their Fried Chicken to be crispier, crunchier, and tastier than ever.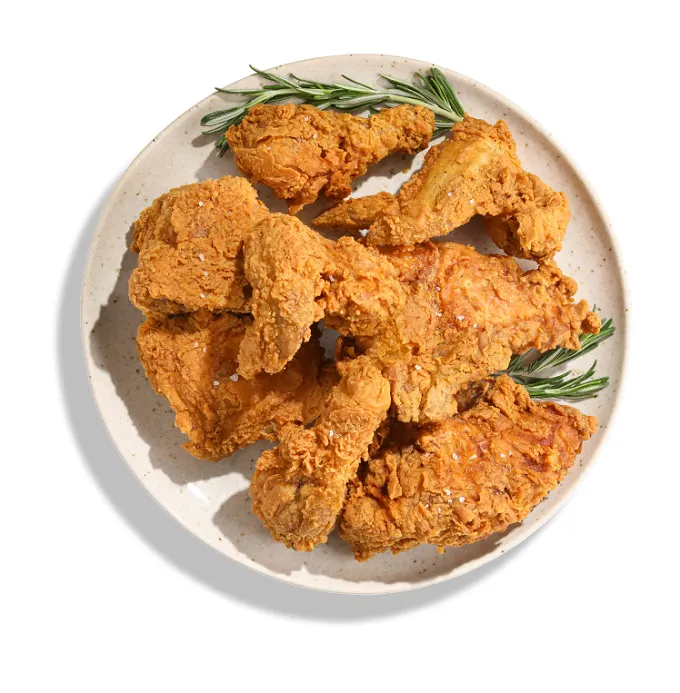 Home Chef and Kroger's team of culinary experts revamped their in-store prepared fried chicken 8-piece meals and tenders included — to maximize flavor and crunch that rivals top fast food and retail fried chicken purveyors. Here's how they did it:
Double-breading every piece by hand; using innovative ingredients such as tapioca starch and potato starch to maximize breading hold and crunch
Incorporating 10 spices in the breading (garlic, paprika, thyme, etc.) to ensure each bite is perfectly seasoned
Designing paper-based packaging for Kroger's signature Home Chef 8-Piece Fried Chicken with additional venting to maintain crispy texture
The new-and-improved Fried Chicken is available now at nationwide stores in the Kroger Family (Kroger, Ralphs, Dillons, Smith's, Fry's, QFC, etc.).