I'm a regular contributor of Gastropost Vancouver and this week's mission was "Alternate Proteins."  Inspired to try out a new restaurant to fulfill this mission, I turned to my Entertainment Book app for places with deals.  **By the way, you can get a $0.99 USD one month trial digital membership or $19.99 USD for a year .**  I saw that Koala Kebabs Donairs in Downtown Vancouver had a buy one entree get one free deal.  They are also highly rated on Yelp and Zomato so I decided to give them a try (especially their falafels).  In fact, they were named a top spot for donairs and falafels by the Yelp Community.

A Canadian Story
When I first entered Koala Kebabs, I was greeted promptly by the staff which I found to quite multicultural for a donair place.  It turns out that the previous owner was from Australia (hence, Koala in the restaurant's name) but the current owner and operators are married couple who are separately from Fiji and the Philippines.  In respect of the husband's Muslim background, they choose to serve halal food only.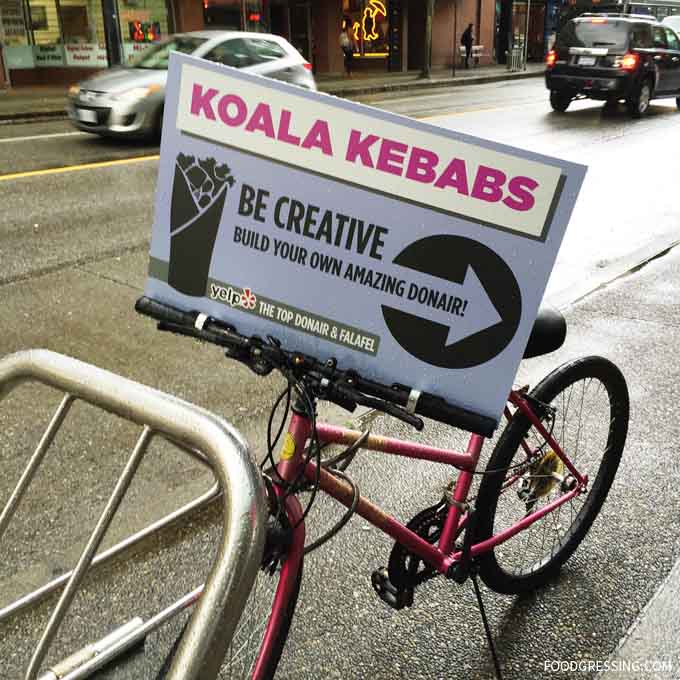 Koala Kebabs Menu
Koala Kebabs' menu is simple.  For carnivores, you can get chicken, beef or lamb in a donair or platter.  The vegetarian option is a falafel wrap or platter.  You have a choice of white or whole wheat pita.  I liked that they had a decent selection of sauces including homemade hummus, homemade tzatziki, homemade garlic mayo, homemade tahini, momemade spicy mango, hot sauce, BBQ, honey mustard and sweet chili.  There were the usual toppings (lettuce, tomato, red onions, bell peppers, cucumbers, banana peppers, jalapenos, olives) but some different ones like carrots, tabouleh, pickled turnips, and pineapples.  Their menu items are reasonably priced at $7 – $9.  You can find the full menu online on their website.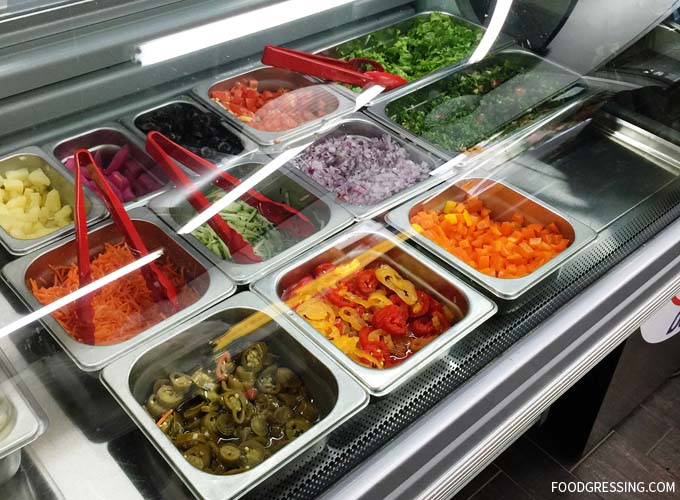 What I Tried
When I presented my mobile Entertainment coupon to the owner, he had no issues processing it.  I had the falafel platter ($7.25) with basmati rice, salad, hummus and dolmades, and spicy mango sauce.  Let me tell you, the falafels were amazing!  The spices and flavours were well-balanced and they nailed it with the texture.  It was wonderfully crunchy on the outside and fluffy on the inside.  The dolmades were pretty good too and not too sour like other ones that I have tried.  For the salad, I had lettuce, red onions, bell peppers, cucumber, carrot, and pineapple.  The spicy mango wasn't all that spicy, but added a nice sweet taste to falafels.
I also had a large lamb donair ($8.25) on whole wheat with the same fixings as the platter and homemade tzatziki and tahini sauces.  The lamb was nicely seasoned and topping ingredients tasted fresh.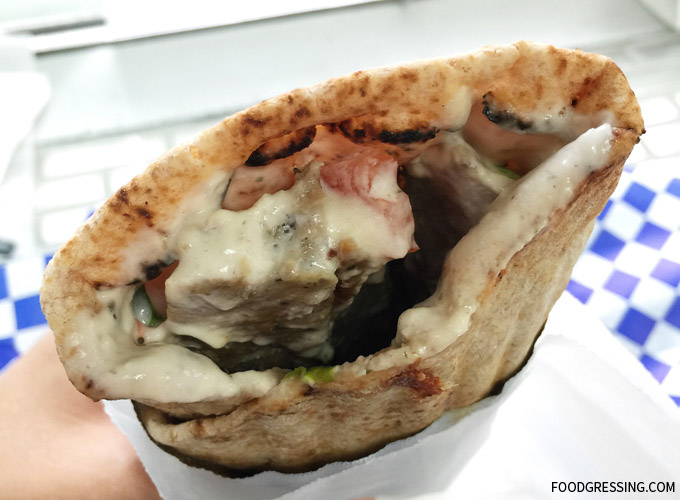 The portions of the items I tried were fair for the pricing.  I found the staff to be very friendly as well.  The husband checked on me while I was eating and the wife came over to me during my meal to give me a takeout plastic bag.  She seemed super sweet.  A single entree is filling for one person so my husband enjoyed the leftovers.
Order Online or Collect Loyalty Points
You can order from Koala Kebabs directly from their website or using the Minty Fusion app.  You can also collect loyalty rewards with the Vicinity app.
Overall Impression
Koala Kebabs lived up to its reputation as being a top spot for donairs and falafels in Vancouver.  The food at this family-owned restaurant was great all-around in considering quality, portions and pricing.  They have a few unusual toppings and sauces like pickled turnips and spicy mango sauce.  Their falafels were absolutely delicious and I would return to Koala Kebabs for them.  Rating: 4.5/5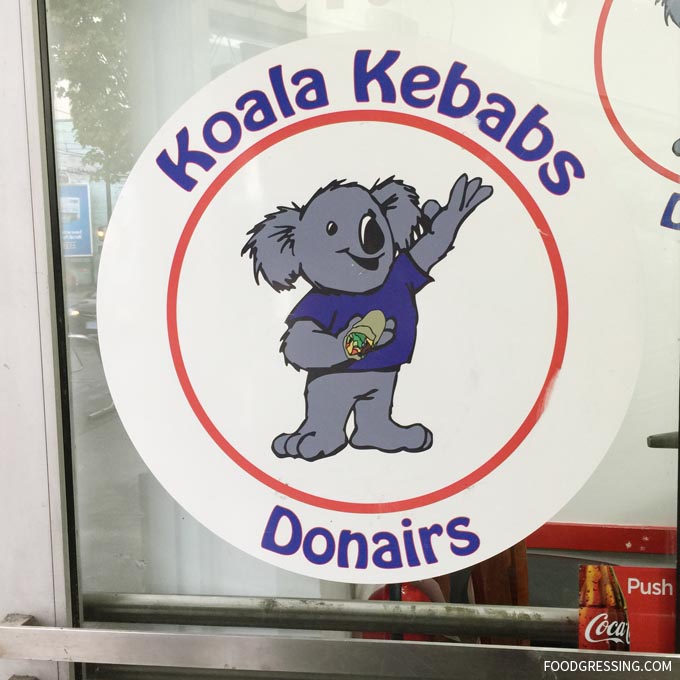 Website: http://koalakebabs.com/