International fast-food chain Jollibee, world-famous for its next-level crispy and next-level juicy Jolly Crispy Chicken, has announced the grand opening date of Jollibee Vancouver Downtown.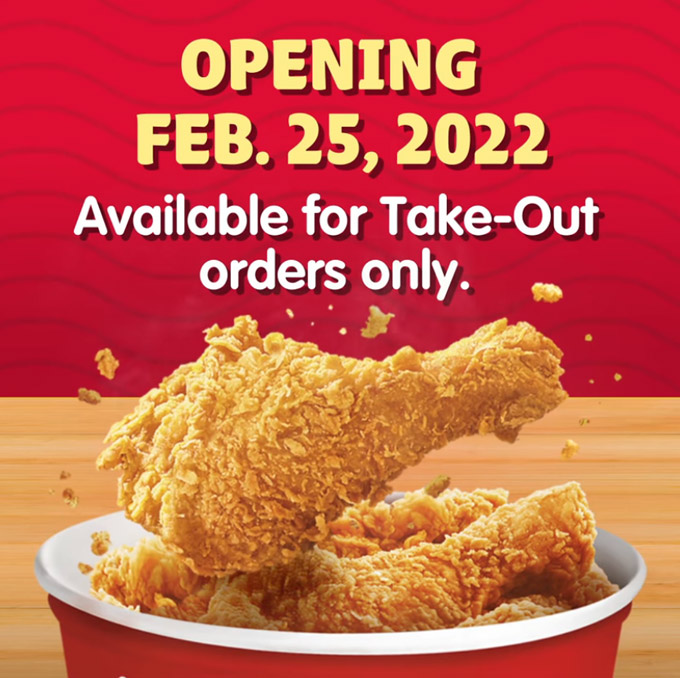 Get ready for some Jolly Crispy Chicken!
Jollibee Vancouver Downtown Opening Date
Jollibee Vancouver Downtown is opening on February 25, from 9 a.m. to 10 p.m. for to-go orders ONLY.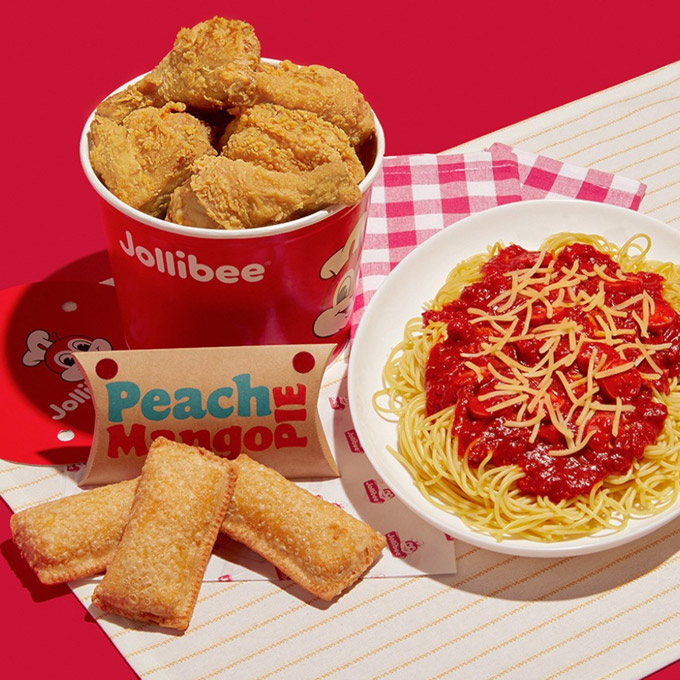 Jollibee Vancouver Downtown Location
Jollibee Vancouver Downtown is at 833 Granville St, Vancouver.
About Jollibee
Jollibee Foods Corporation is one of the fastest-growing Asian restaurant companies in the world.
They operate in 33 countries, with over 5,800 stores globally with branches in the Philippines, United States, Canada, the People's Republic of China, and more.
Jollibee Vancouver Menu
Jollibee is best known for their fried chicken, burgers and pies.
Their Jolly Crispy Chicken is delicately hand-breaded to be next level crispy on the outside, with a secret marinade making it next level juicy on the inside.
The Jolly Crispy Chicken comes in original and spicy variants.
The sweet-style Jolly Spaghetti is loved for its sweet-style sauce topped with ground beef, diced ham and hotdog slices.
Not to be missed are their scrumptious Peach Mango Pie made with real Philippine mangoes.
The Jollibee Chicken Sandwich features a crispy, juicy chicken breast fillet is spread with umami mayo and served on a toasted brioche bun.
There is also the Spicy Jollibee Chicken Sandwich which comes with sriracha mayo and is topped with fresh jalapeños for added crunch and heat.
Try the Palabok Fiesta featuring thin glass noodles served with a mouth-watering shrimp, pork sauce and topped with chicharron bits (fried pork rind), sautéed pork, shrimps, and slices of egg.
There is also the Aloha Yum Burger which is a 1/3 pound beef patty, topped with a juicy pineapple slice, bacon strips, special dressing, sliced cheese and lettuce, all in a soft sesame seed bun.
How many Jollibee stores are in Canada?
There are currently 24 Jollibee stores in Canada (including the Vancouver location).
Ontario has 12 locations; Alberta has 7; Manitoba has 3; BC has 1; and Saskatchewan has 1.