Global restaurant sensation, Jollibee, revered for its crispy and juicy Chickenjoy fried chicken, mouth-watering Chicken Sandwiches, and iconic Peach Mango Pie dessert, will open its first location in Chantilly, Virginia on Tuesday, November 21, 2023.
Located at 4406 Chantilly Shopping Center in the heart of Northern Virginia, the new Jollibee will occupy a prime corner spot in the retail complex and offer drive-thru service for added convenience.
On a mission to become one of the world's top-five restaurant brands, Jollibee's Chantilly debut marks its third location in the Greater D.C. area, 69th in the U.S. and 96th in North America.
The joyful dining brand is not only currently celebrating its 25th Anniversary in North America but will also mark another N.A. milestone – the opening of its 100th store location – in the coming weeks.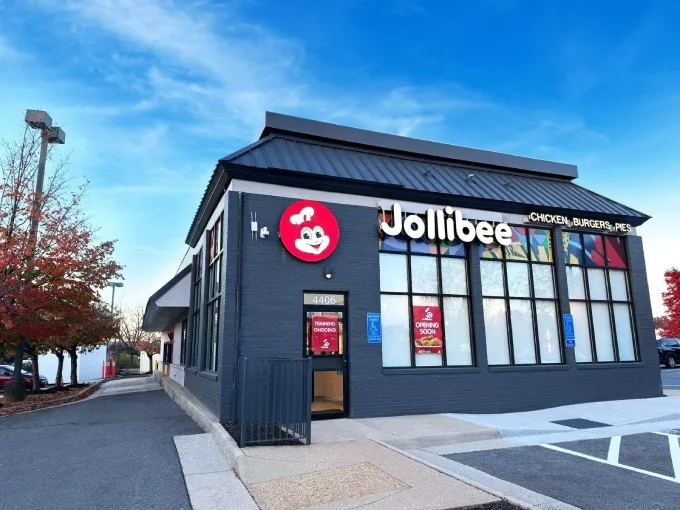 As personified by its busy yet happy "jolly bee" mascot, Jollibee is passionate about delivering great-tasting food at a terrific value that is always served with joy.
The international brand is amassing a cult-like following in the U.S., thanks to its mouth-watering take on an American favorite – fried chicken – which it serves in a variety of ways, as well as its array of tasty sides, like classic Baked Mac n' Cheese
And, while supplies last, thirsty customers can treat themselves to Jollibee's new Mango Pineapple Quencher – a sweetly unique refreshment that they won't find anywhere else.
For those planning to check out the new Jollibee Chantilly restaurant, here are the key details:
Address: 4406 Chantilly Shopping Center, Chantilly, Virginia, 20151
Hours of Operation: 9AM – 11PM, seven days a week
How to Order: This location will offer dine-in, take-out, drive-thru service, online ordering and delivery.
As a testament to its growing appeal throughout the U.S., international food website Eater.com declared Jollibee "the best chain fried chicken in America." For curious newcomers who want to taste for themselves what the buzz is all about, here are some of the must-try menu items that are turning first-time visitors into avid fans with just one bite:
Chickenjoy: Aptly named for the joy it brings with just one bite, this is Jollibee's best-selling bone-in chicken offering that is beloved by millions of fans worldwide; each piece is delicately hand-breaded to be crispy on the outside, cooked with precision to be juicy on the inside, and marinated to the bone for next-level flavor. 
Spicy Chickenjoy: Another top-seller is this fiery version of the classic Chickenjoy, which is spicy inside and out for those who like a little heat.
Chicken Sandwich: This sandwich features a crispy, juicy chicken breast fillet, spread with umami mayo, and served on a toasted brioche bun.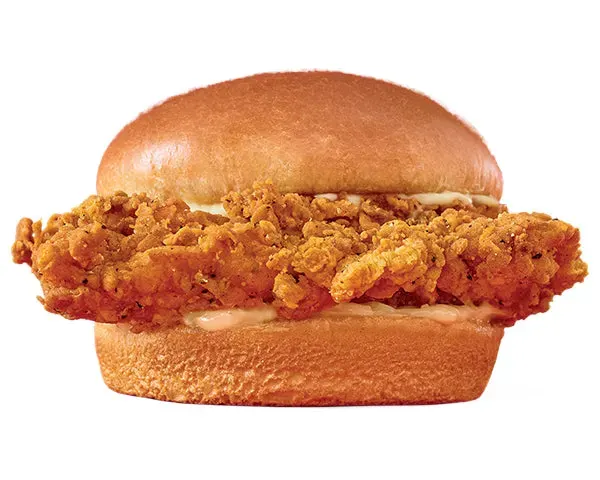 Spicy Chicken Sandwich: A spicy version of the original chicken sandwich features sriracha mayo and fresh jalapeños for added crunch and heat.
Lastly, whether you want to stick with your to-go Jollibee favorites or try something new at Jollibee Times Square, just make sure you also leave room for the brand's signature dessert: Peach Mango Pie. Made with peaches and real Philippine mangoes enveloped in a light and crispy crust, it provides a perfectly sweet ending to any Jollibee meal.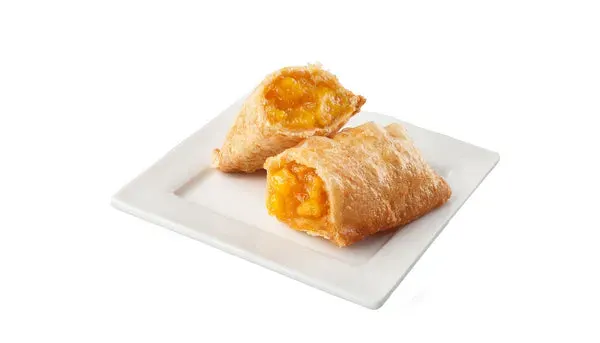 Jollibee's new Chantilly outpost joins its two existing Virginia locations: Alexandria (4809 Beauregard Street), which opened in June 2022, and Virginia Beach (4541 South Plaza Trail Drive), which is where Jollibee first opened its doors in the state back in 2013. Next up, both the city of Dallas, TX and the State of Michigan will be getting their very first Jollibee locations, as the captivating brand continues toward its 100th store-opening celebration in North America.
Stay tuned for more details surrounding the 100th store opening and be sure to follow Jollibee at @jollibeeus on Facebook, @jollibeeus on Instagram, and @jollibeeusa on TikTok to get updates on new store openings and other exciting announcements and events, including new product launches and special promotions.