Last month, Jack in the Box introduced Triple Cut Premium Burgers to the menu for a limited time at participating locations.  The Triple Cut Premium Burgers feature a special patty with a custom blend of three cuts of beef: sirloin, chuck and brisket.  They are available in two varieties: Classic Bacon and Manchego Cheese & Lemon Aioli.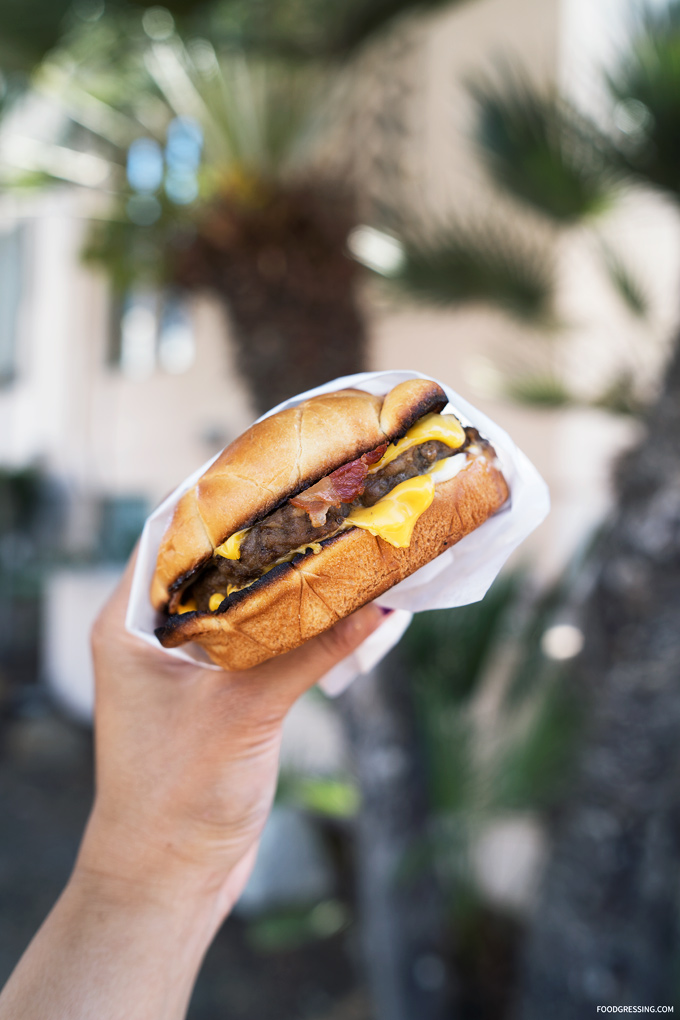 During my trip to San Diego, I stumbled upon a Jack-in-the-box and decided to give the Triple Cut Classic Bacon Burger a try.  It features the tri-blend patty (sirloin, chuck and brisket), bacon, two slices of American cheese and mayo on a brioche bun.  The Classic Bacon Burger is $4.99 USD on its own or $7.09 USD as a small combo.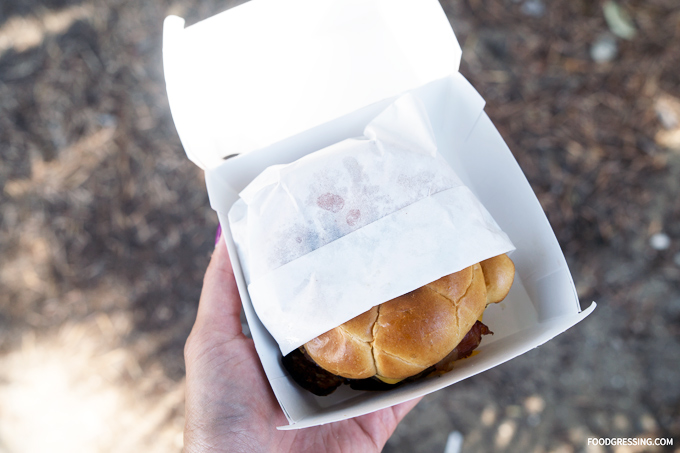 At first bite, I found the burger to be very tasty!  I can't recall a better tasting burger in recent times that I have had at a fast food chain. The special patty certainly had lots of flavour and is much better than bland beef patties I have had from fast food restaurants.  The bacon was well-executed being very crispy.  The brioche bun was also very good: light, fluffy and buttery.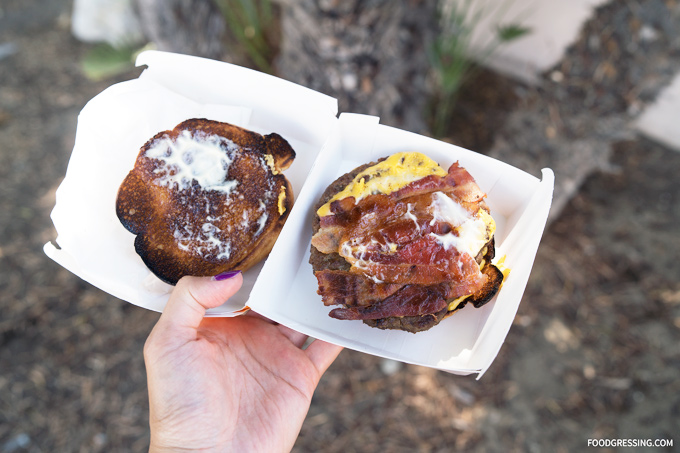 In terms of nutritional information, the Triple Cut Classic Bacon has 960 calories, 71 grams of fat, 1390 mg of sodium, 40 grams of carbs and 40 grams of protein.
Overall Impression 
I would definitely recommend the Classic Bacon Triple Cut Premium Burger.  It's a simple burger that delivers in terms of taste and value.  The blended patty is definitely worth a try. Rating: 4.5/5