Last month, my family and I enjoyed brunch at Mosaic Bar & Grille at the Hyatt Regency Vancouver.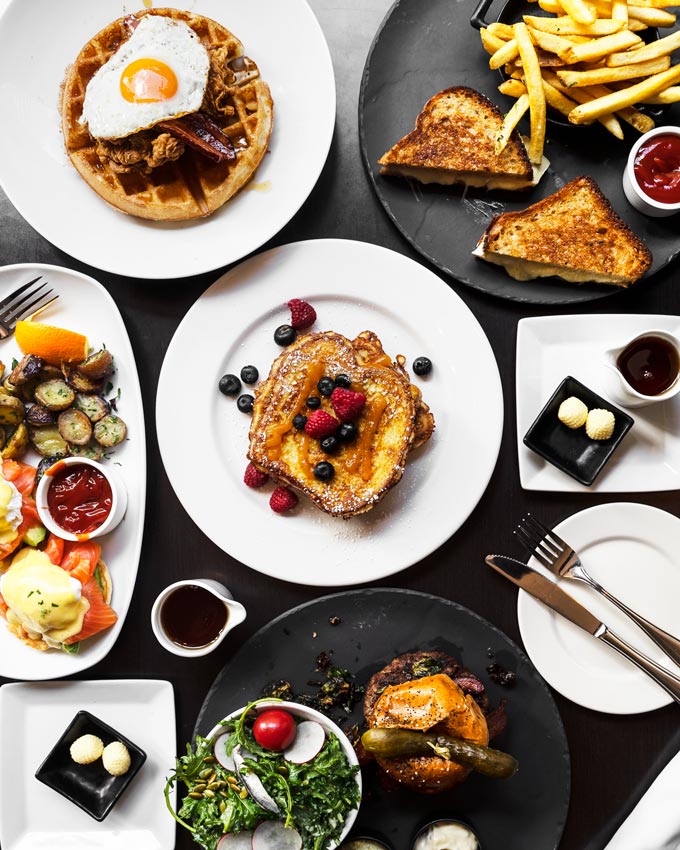 Having dined at Mosaic a few times in the past, I was familiar with the quality and taste of the food there and this brunch experience was consistent.
All the items were pretty good but I particularly enjoyed the French Toast which had a nice rich flavour and was light and fluffy.
The Mosaic Kobe Burger had a tasty, juicy patty which was then elevated with the double-smoked bacon, fried brussel sprouts and blue cheese aioli.
The Albert's Chicken Egg & Belgian Waffle Stack featured buttermilk fried chicken, bourbon maple-glazed hickory smoked bacon, and a free run egg.
The Steelhead Salmon Benedict had local smoked salmon, avocado, rosemary potato, and hollandaise.
Overall, it was a good brunch in a hotel setting. There were a lot of choices on the menu so it seems like there is something for everyone.
Hyatt Regency Vancouver
655 Burrard Street, Vancouver, BC
www.hyatt.com/en-US/hotel/canada/hyatt-regency-vancouver/yvrrv/dining