HTeaO announced the launch of its newest limited-time-only (LTO) offering, Peach Cobbler Iced Tea.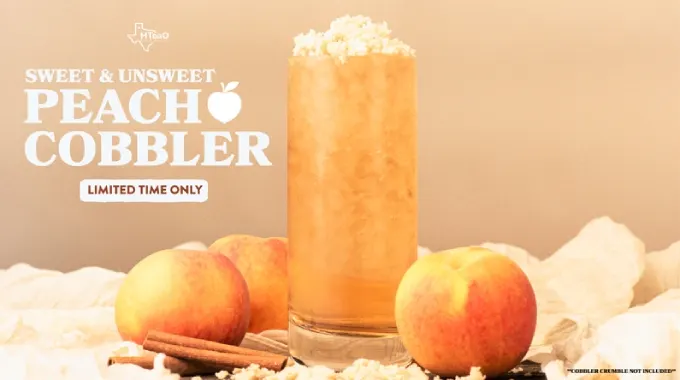 This refreshing and uniquely crafted flavor will be available at all HTeaO locations throughout the rest of the year, while supplies last.
Peach Cobbler Iced Tea is a delightful blend that combines the natural sweetness of ripe peaches with the comforting notes of cinnamon – capturing the essence of a homemade peach cobbler in every sip.
This LTO is sure to become a fan favorite, against other popular fall drinks.
Pricing varies from 20-50 oz cups all the way to a gallon.
HTeaO is committed to providing a high-quality product, with all its ingredients fresh and 100 percent natural, in a fun and clean environment.
Known for its 26 flavors of ultra-premium teas ranging from mint to mango fresco, these caffeinated and decaffeinated tea varieties come in both sweet or unsweet options, and any flavors can be combined to create something unique.
The menu also features hot and cold tea and coffee drinks, such as the Texas Chai Tea Latte, Iced Horchata coffee and other coffee favorites.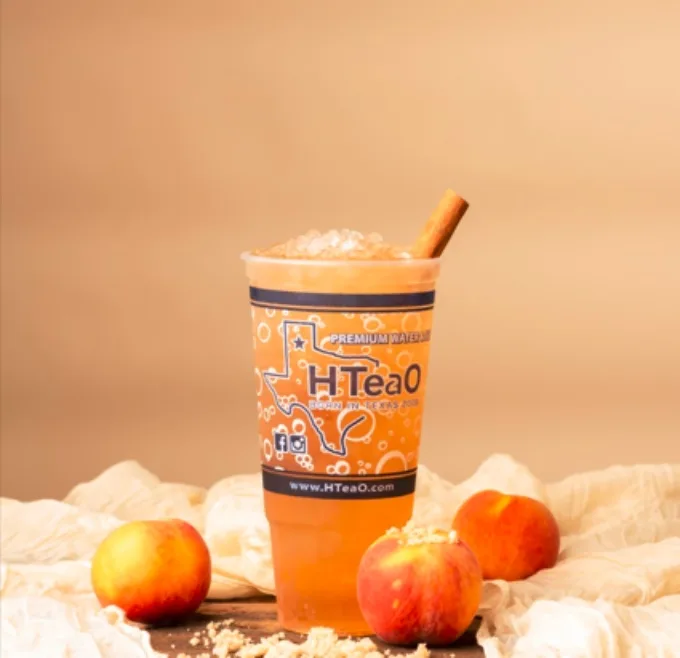 In addition to its wide array of teas and coffees, each location offers several healthy grab-and-go snacks, home brew kits, ground and whole bean coffee, apparel and accessories.
The community-driven organization also believes in brewing with purpose. Every cup can make a difference, and locations frequently host promotions to give back.
The brand currently has 85 locations open and has sold over 400 franchises for future development.