It's Throwback Thursday today and I want to share with yet another memorable past foodie experience.  This time, the food adventure takes place at the Hershey's Chocolate World Attraction in none other than Hershey, Pennsylvania.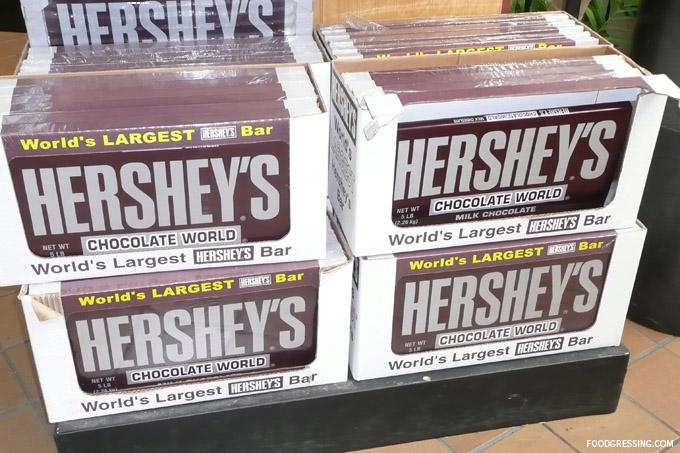 In 2010, I was on a vacation tour of the US East Coast travelling through several different states including New York, Philadelphia, Massachusetts, Washington DC, Virginia, and Pennsylvania.  One of the tour stops was the Hershey's Chocolate World Attraction.  I grew up eating chocolate from the grocery store including the Hersheys' brands so it was a real *treat* to be visiting Hershey's Chocolate World.  I definitely had my share of Reese's Peanut Butter cups.
Chocolate Making Tour
When you are visiting Hershey's Chocolate World, you most certainly need to go on the free Chocolate Making Tour.  It is a basically a ride where you get to see the process in which they make and package their chocolates.  I have to say that the ride is super cheesy and happy including more than enough singing cows but it's all good fun.  At the end, you get a free piece of chocolate.  They also take a photo of you while you are on the ride and you can purchase it at the end if you wish.  I would definitely recommend going on the tour, however it is currently undergoing renovations until later this year.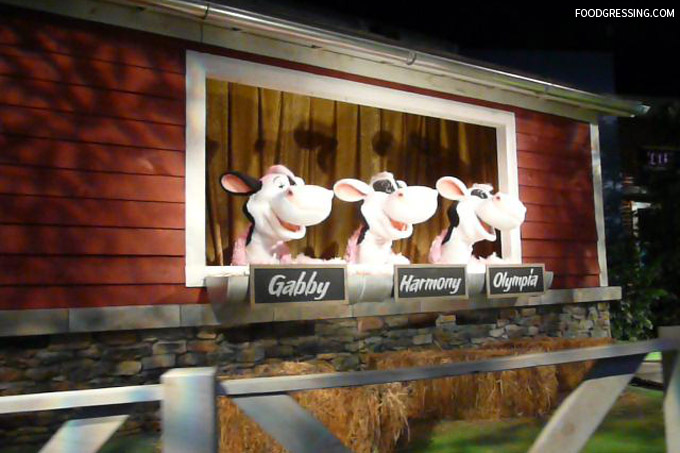 Here are a few throwback videos of the chocolate making tour circa 2009:
Load up on Chocolate
It is also hard to miss what seems like mountains of chocolate and endless displays of Hershey's merchandise.  The merchandise seemed a bit expensive but not unexpected in a tourist attraction.  I was in awe of those supersized chocolate bars!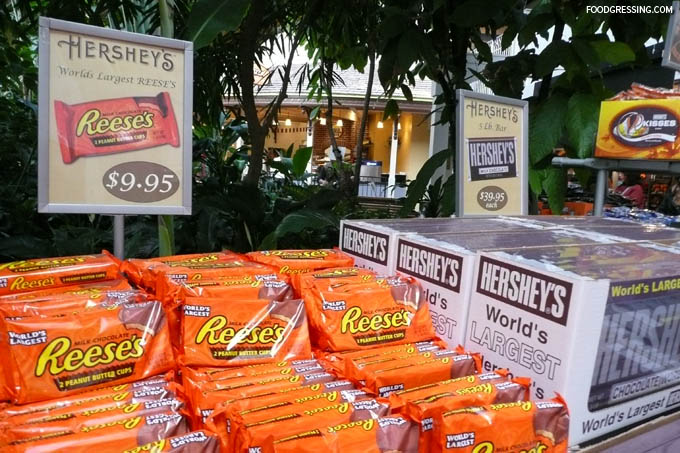 Overall Impression of Hershey's Chocolate World
If you are a fan of Hershey's chocolate, you most definitely should visit Hershey's Chocolate World.  The Chocolate Making Tour is free and fun and you can load up on your favourite Hershey's chocolates as well. Rating: 4/5