A Hearty stew is the perfect remedy for those cool winter nights.
Whether you eat a classic beef stew or try one with seafood and Cajun flavors, each recipe is sure to warm you up.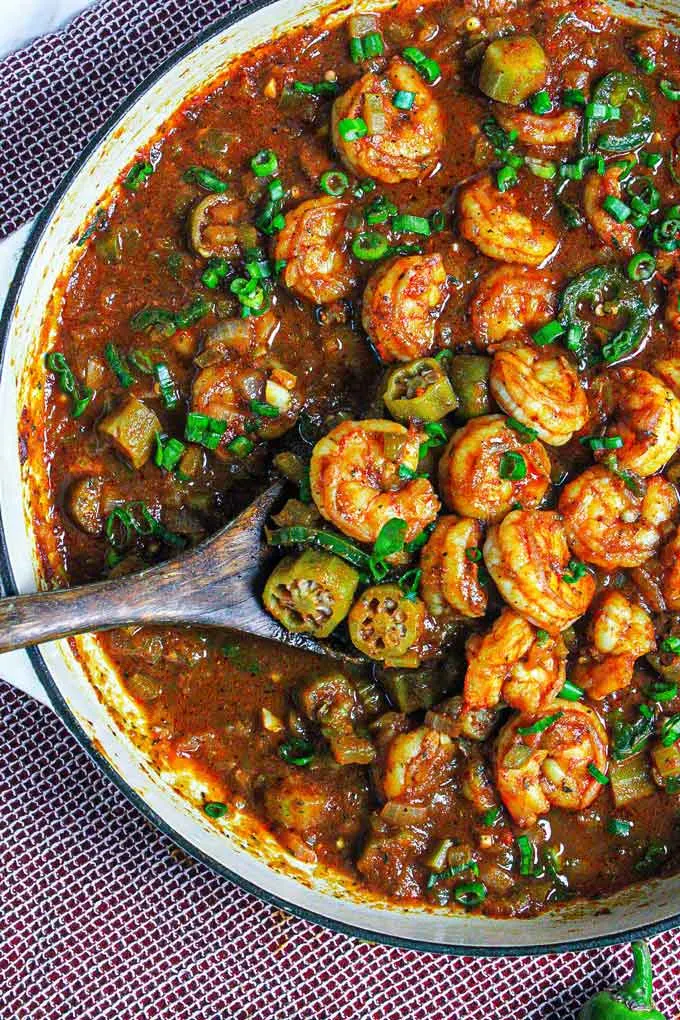 Filled with the flavors of shrimp, the holy trinity, okra, and Tony Chachere's Creole Seasoning, this shrimp and okra stew is a rich comfort food that captures the classic Louisiana flavors you love.
By: @creoleseoul
Ingredients:
1 Pound Large Shrimp, Peeled and Deveined
1 Onion, Chopped
1 Bell Pepper, Chopped
2 Sticks Celery, Chopped
3 Cloves Garlic, Minced
2 Cups Puréed Tomatoes
1 Cup Okra, Fresh or Frozen
½ Cup Jalapeños, Sliced (More can be used if desired)
1 Cup Seafood or Chicken Stock
Tony's Original Creole Seasoning, to Taste
Italian Seasoning, to Taste
Paprika, to Taste
Green Onions, Chopped for Garnish
Preparation
Prep Time: 15 Minutes
Cook Time: 35 Minutes
Serves: 2-4
Heat olive oil in a large heavy pot of Dutch oven over medium heat. Add in the holy trinity (onions, bell peppers, celery) and cook for 5 minutes or until vegetables are tender. Stir in the garlic and cook for another minute or until fragrant.
Add in the puréed tomatoes, okra, and stock and stir to combine with the vegetables. Sprinkle in Tony's Original Creole Seasoning and the Italian seasoning and stir into the sauce. Cover and let simmer on low for 15-20 minutes until flavors combine and the sauce reduces.
Season shrimp with Tony's Original Creole Seasoning and paprika and set aside.
In a separate skillet, heat olive oil over medium heat. Once hot, add in jalapeños and sauté for 2 minutes. Add shrimp to the skillet and arrange in a single layer. Let cook untouched for 2 minutes. Stir shrimp to combine with the jalapeños and oil for about another minute.
Pour the entire contents of the skillet into the stew pot and stir into the sauce. Let the stew sit on low for another 5 minutes. Taste and adjust seasonings as desired.
Serve over rice, or mashed potatoes, or enjoy as is!