Feel City BBQ serves traditional XinJiang cuisine and Chinese BBQ including meat and vegetables BBQ skewers.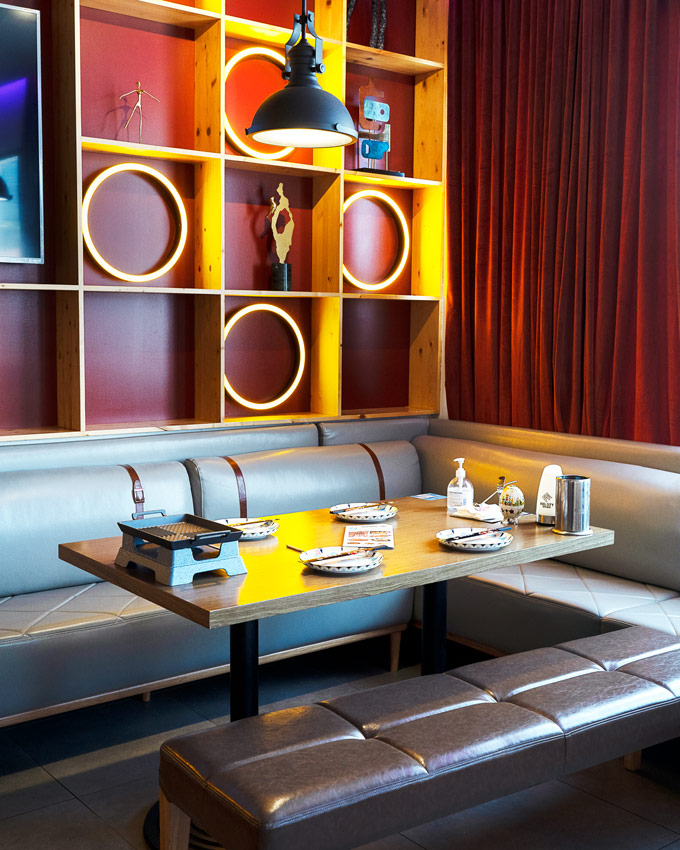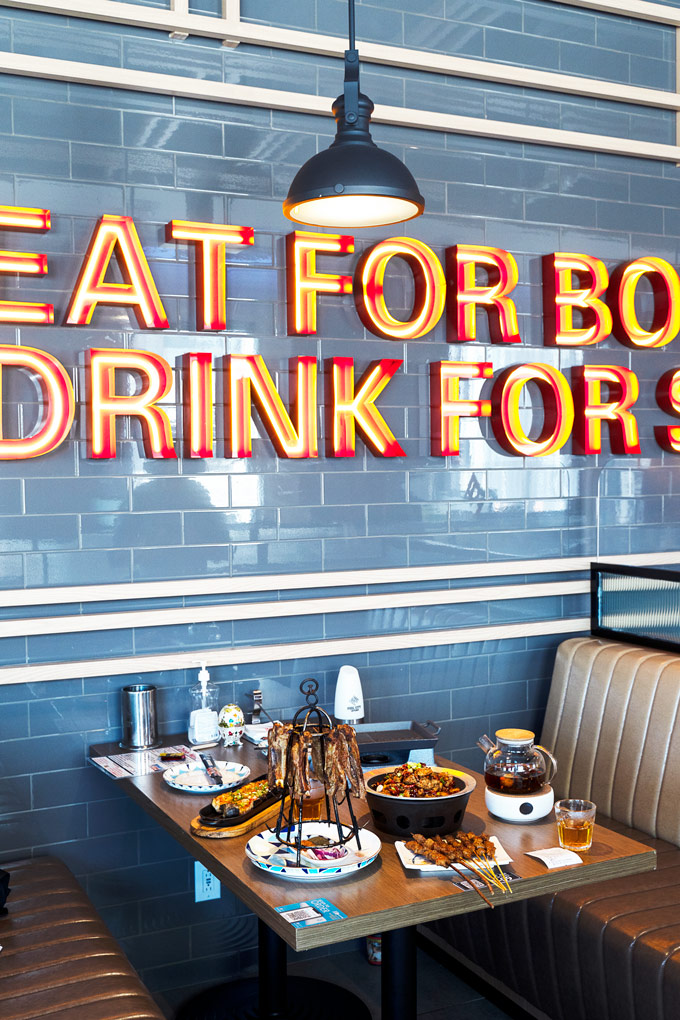 Many of the dishes are prepared by roasting them over charcoal. They have an open kitchen where you can observe the cooking process if you sit at the booth seats by the kitchen.
Check out my video below of dining at Feel City BBQ:
Some of the Chef's Choice items include XinJiang Special Smoked Lamb on Matel Rack; XinJiang Dry Spice Chicken; House Special Braised Lamb; XinJiang Spicy Lamb Feet and more.
BBQ options include Chicken; Vegetable (like yam, corn, napa cabbage, enoki mushroom, chives and more); Lamb; Beef; Seafood and more.
We tried the following: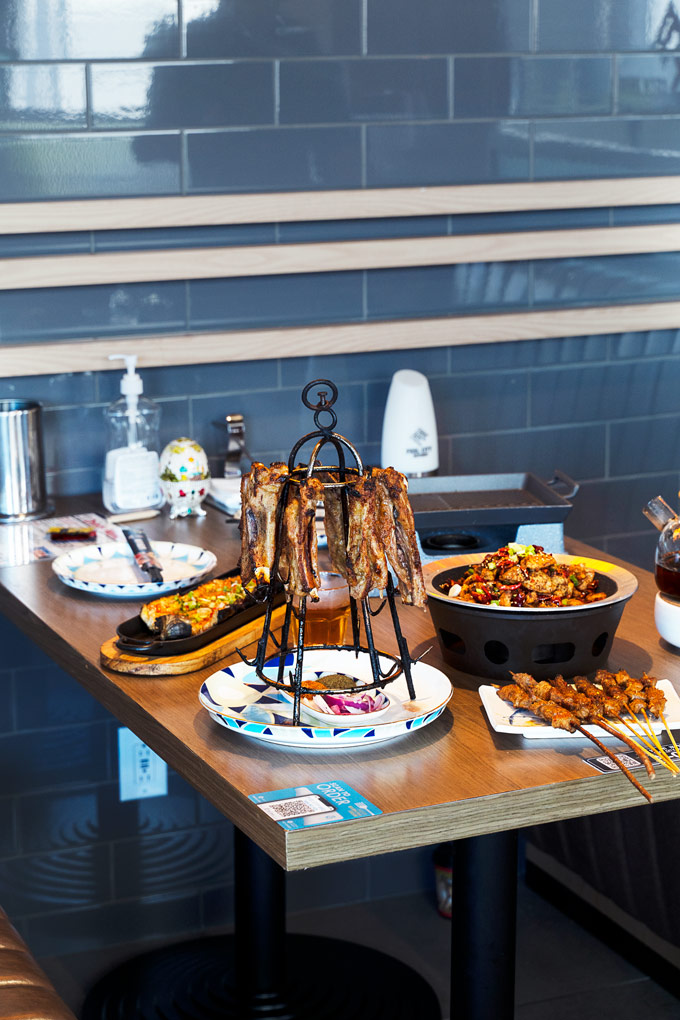 XinJiang Special Smoked Lamb on Matel Rack – tender, smoky meats on a rack for a fun presentation.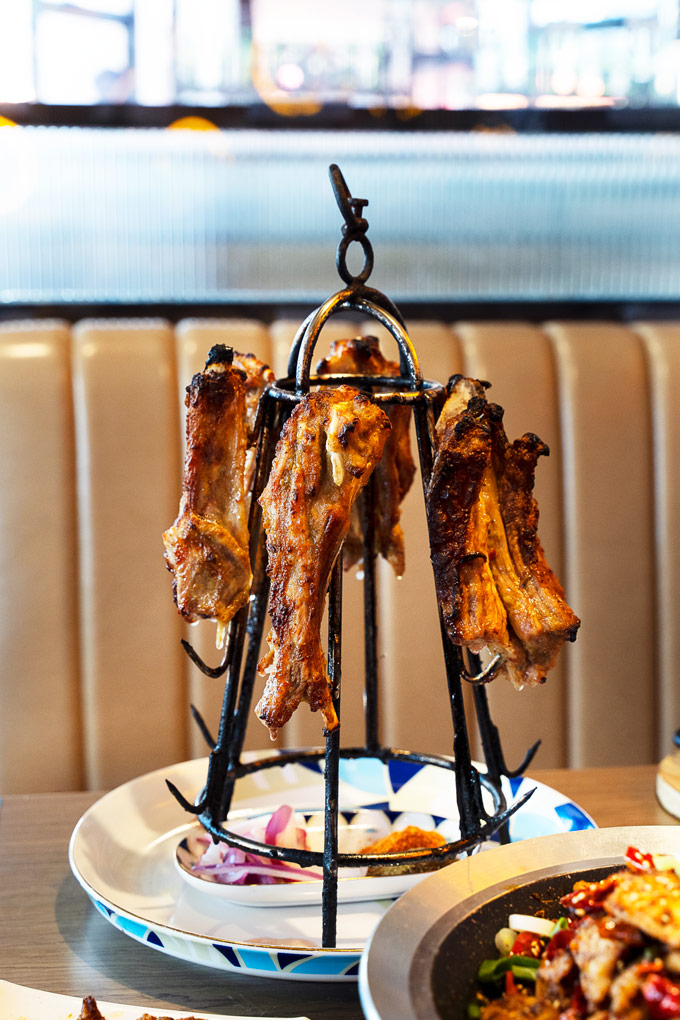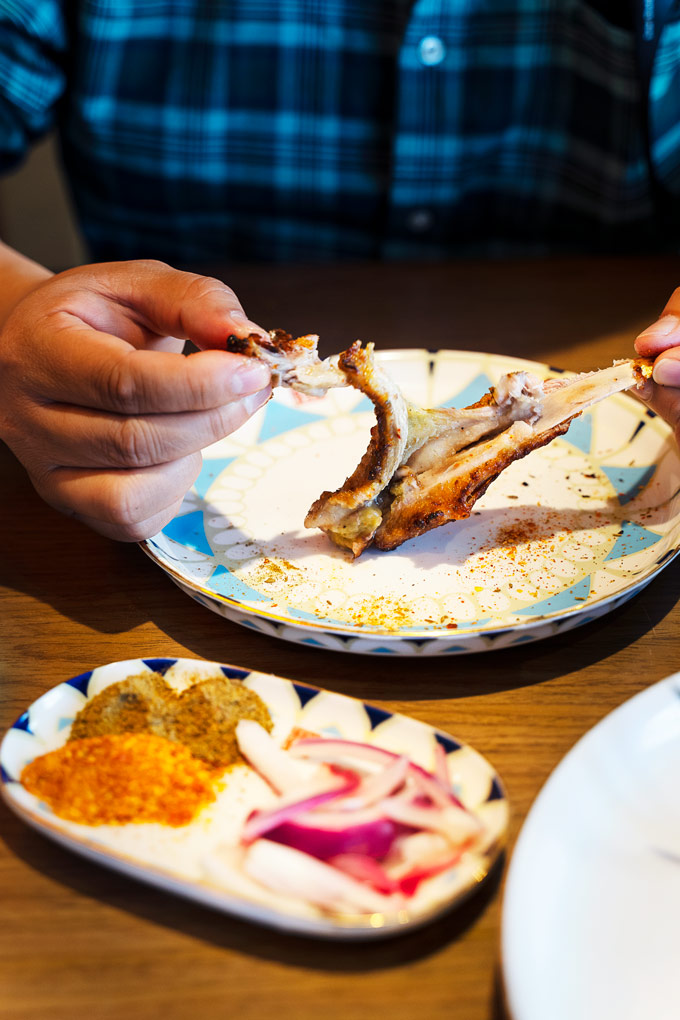 Lamb Skewers – chewy, flavourful meats on a stick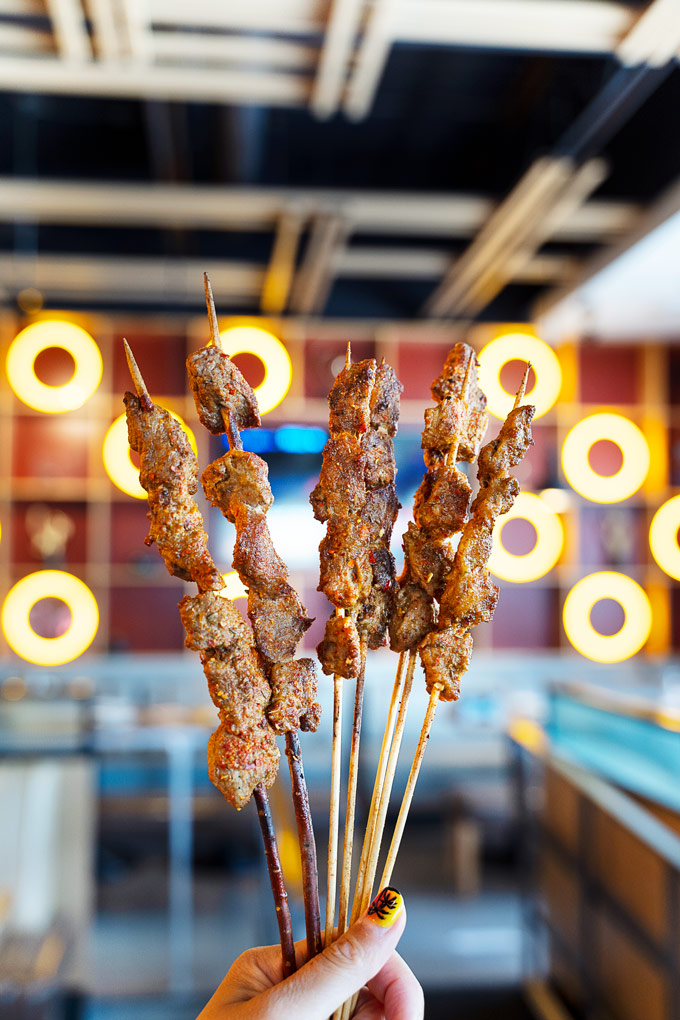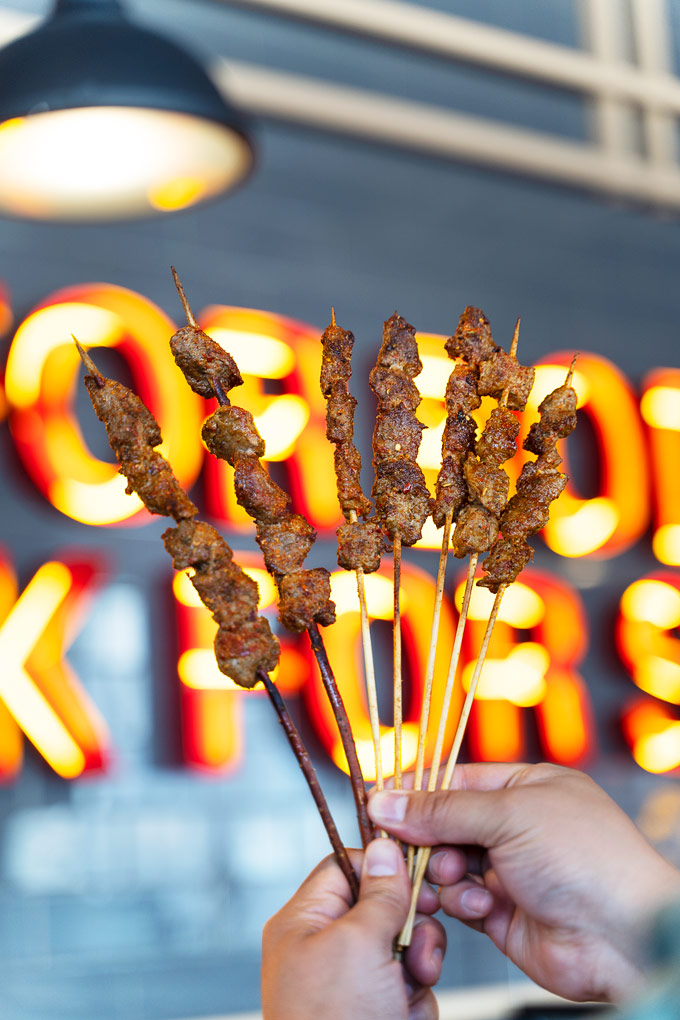 XinJiang Ganbian Dry Spice Chicken – chewy, tasty, spicy dish with Sichuan peppercorns and chilli peppers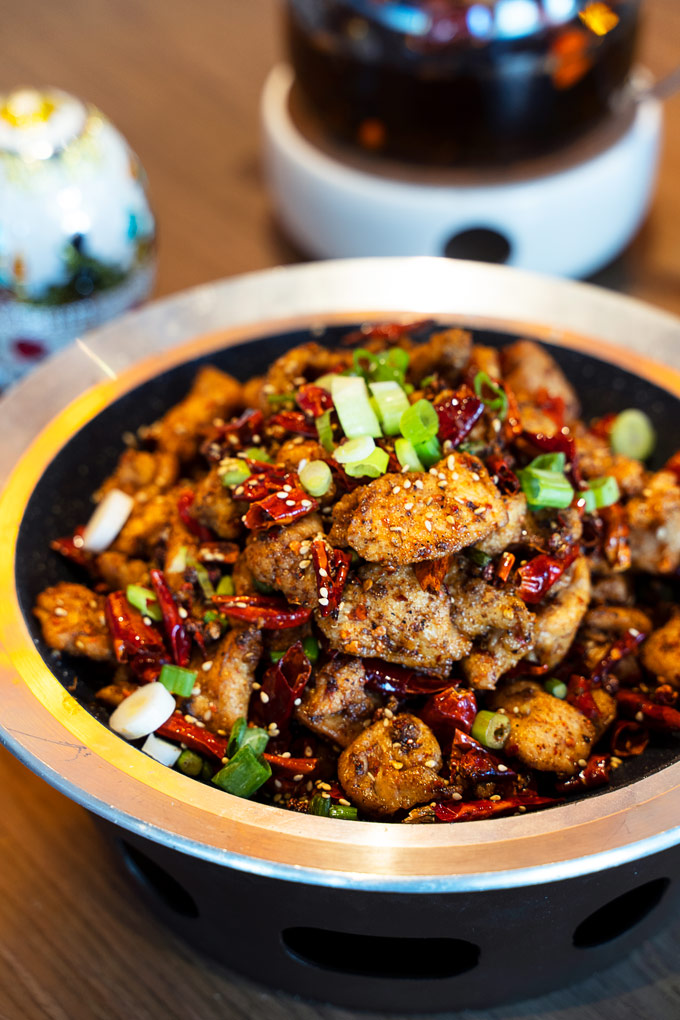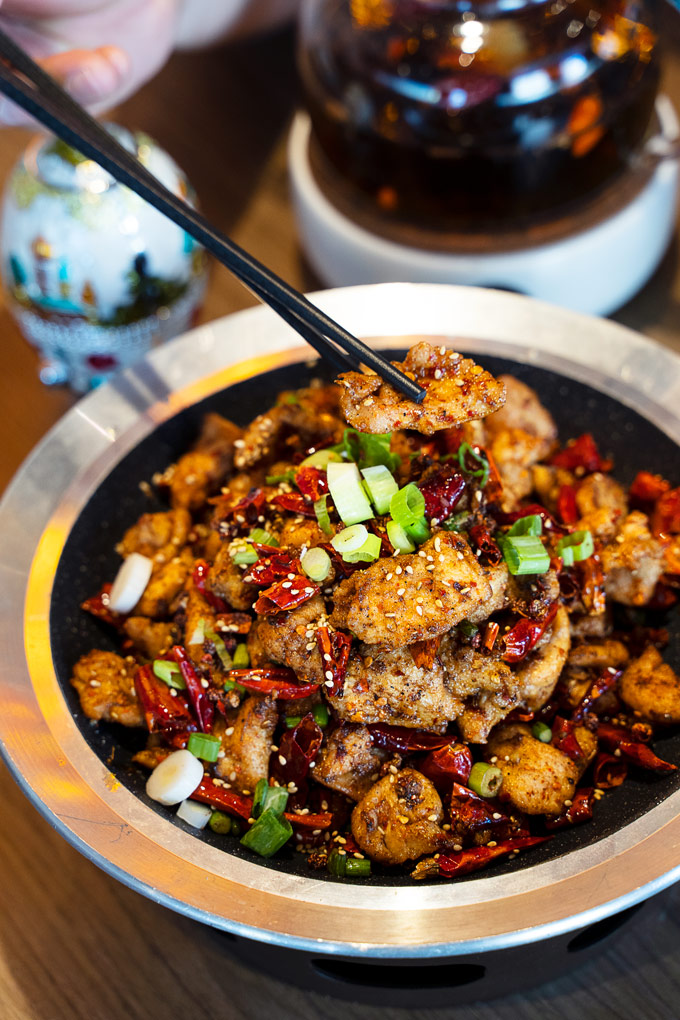 Roasted Eggplants with Garlic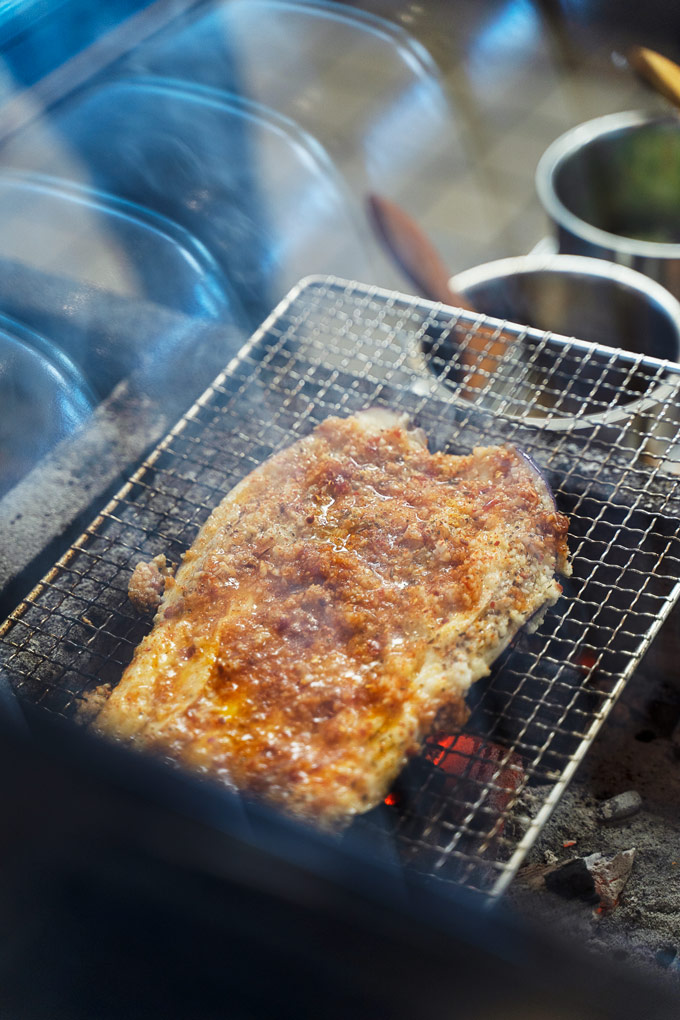 Mung Bean Pasta – crystal, smooth wide strands of noodles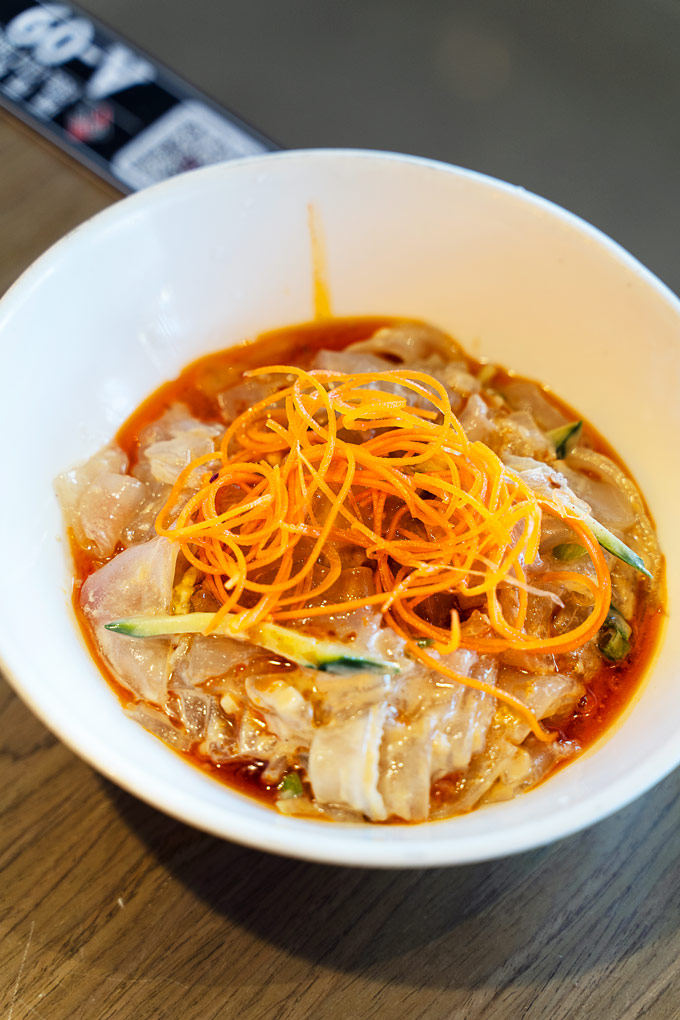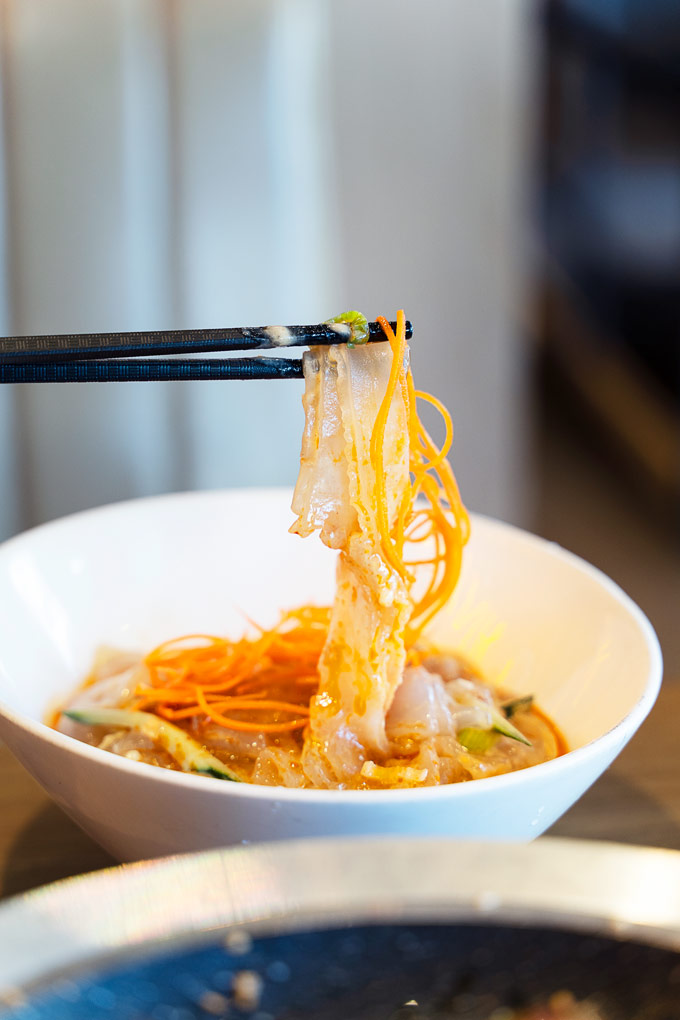 Marinated Cucumber Salad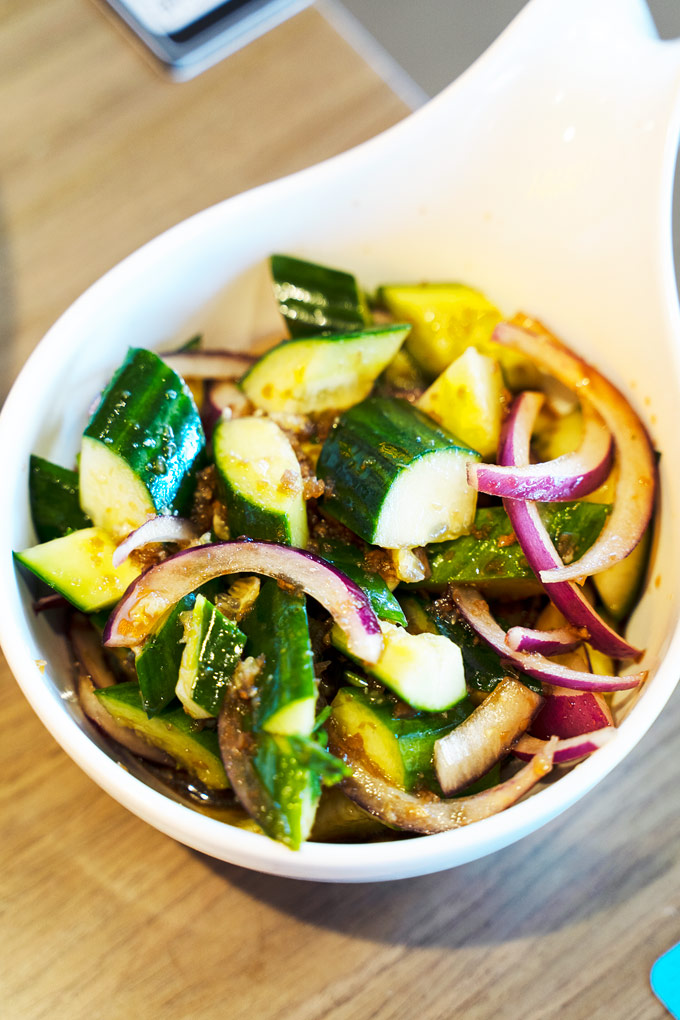 The restaurant has a well air-conditioned modern interior as well as a patio overlooking West Broadway.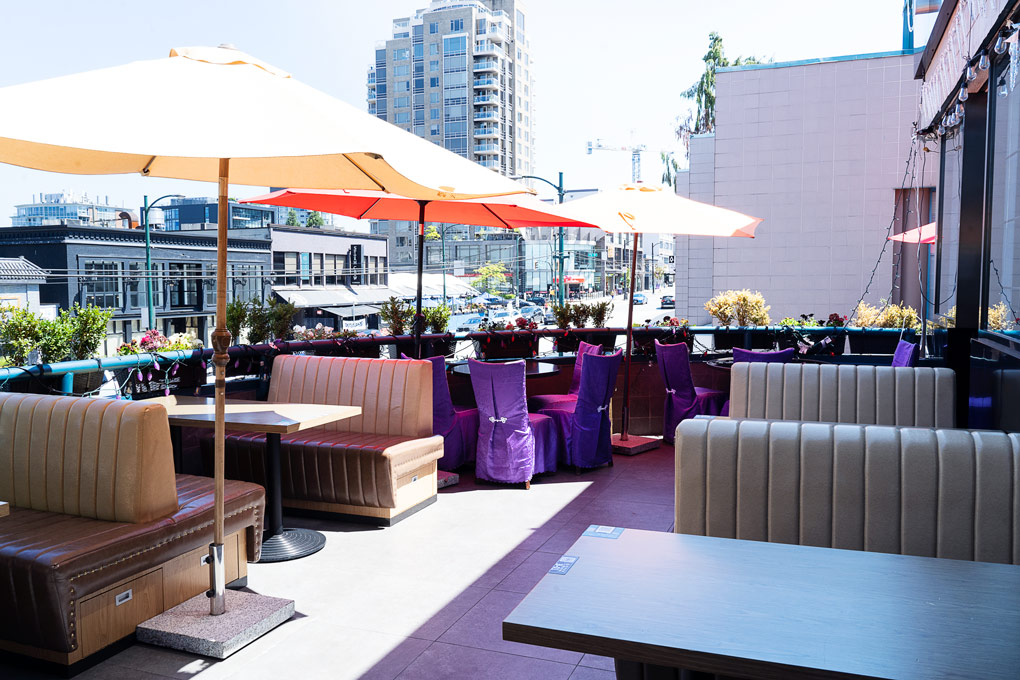 They also have a VIP room for groups.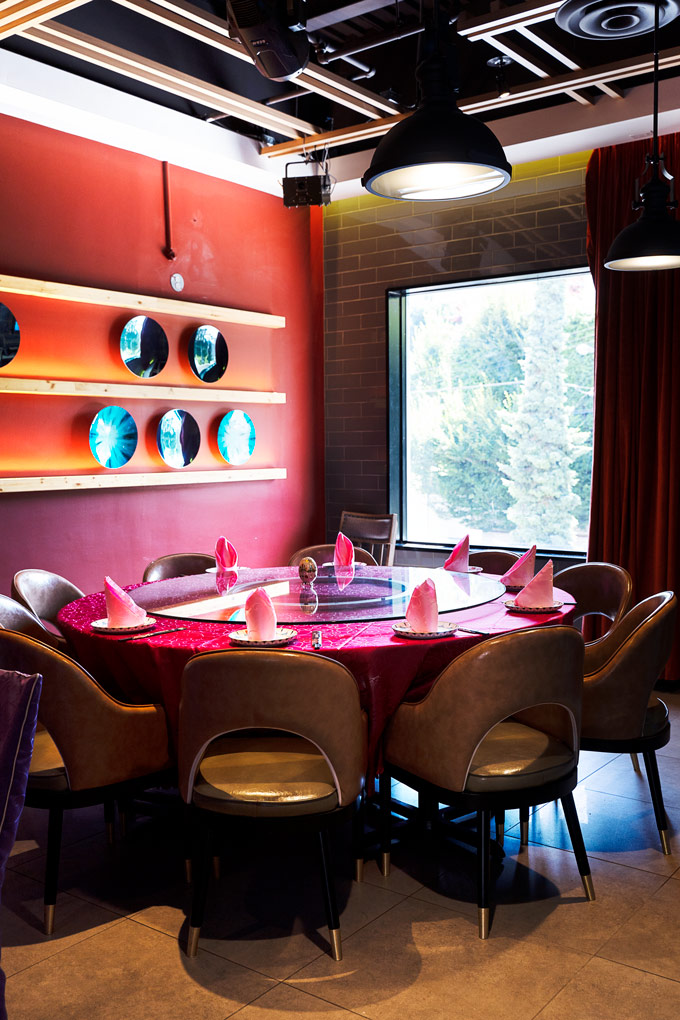 Overall, we had a great dining experience at Feel City BBQ and I've even ordered their skewers again for takeout since then. I definitely recommend giving their XinJiang dishes a try.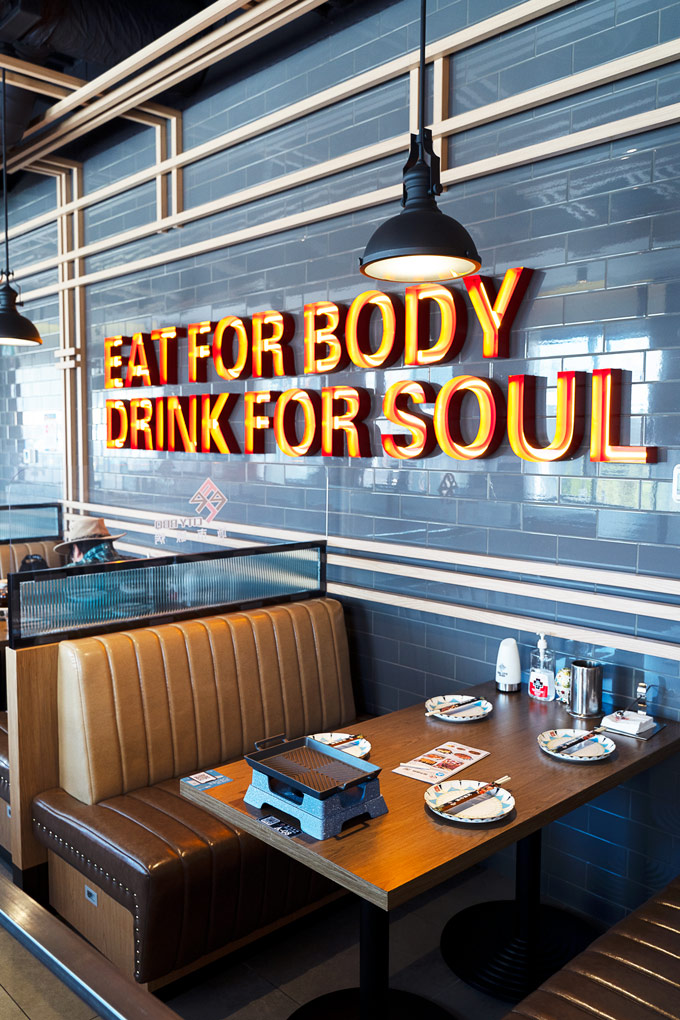 Feel City BBQ
1668 W Broadway #205, Vancouver, BC
feelcitybbq.com