If you love to be a hostess with the mostess, putting together a beautiful tablescape is an important part of having the ultimate dinner party. MYdrap offers an easy solution to dressing up your table with their collections of beautifully designed linens, napkins and placemats. It's all down to the tiniest detail in terms of colour, pattern and texture.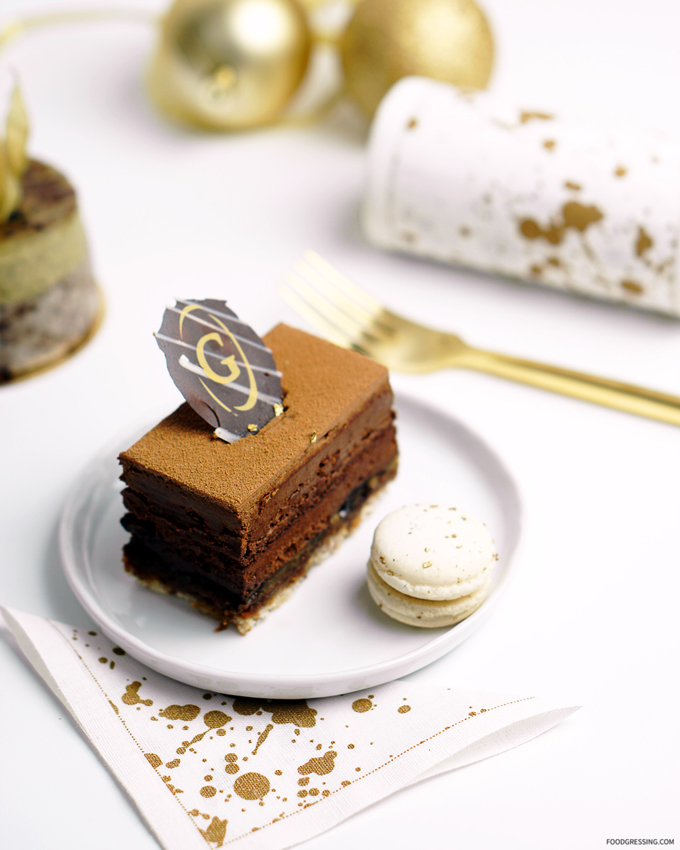 Disclosure: This post is in collaboration with MYDrap and contains affiliate links, which means I receive a commission if you click a link and make a purchase. While clicking these links won't cost you any extra money, they will help us keep this site up. Thanks for the support!
Good news is that it's not just about style, there's also substance! MYdrap is very practical. Their products come on a perforated roll so you can easily tear them off. The roll keeps the napkins wrinkles-free and ready to use at a moment's notice. Also, they can be washed and reused up to six times.
This holiday season, I was able to get a festive tablescape quite easily with MYdrap's Golden Splash Christmas Collection. Featured in the photo below is Oceanwise salmon with asparagus and sweet potatoes.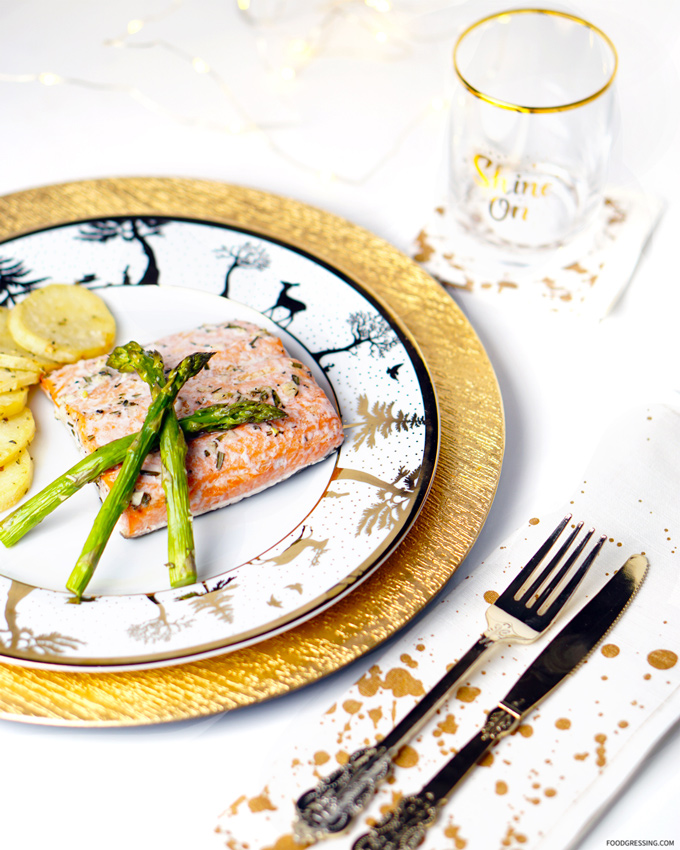 MYdrap also has a hospitality line for restaurants, bars and hotels. In Vancouver, MYdrap napkins are currently being used at The Botanist (Fairmont Pacific Rim) and HJU:Z (Westin Bayshore).
Available in a wide variety of colors and sizes, MYdrap is made to be mixed and matched with options for all occasions. To learn more about products offered by MYDrap and their products, find out more are on Amazon.ca.