Earls Restaurant is opening their newest location in South Surrey Grandview Corners location on September 26th.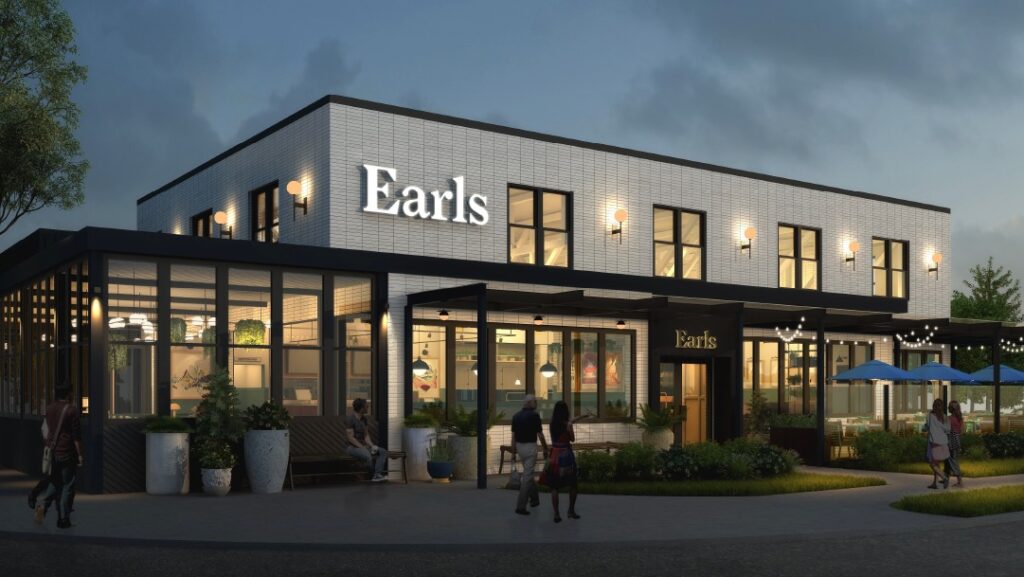 After a decade absence in South Surrey, Earl's newest outpost will bring the classic Earls experience to the neighbourhood in a fresh and one-of-a-kind space.
Earls South Surrey Grandview Corners
Interior design
Designed with the South Surrey community in mind, Earls Grandview Corners has an open and expansive dining room area with ample seating for families.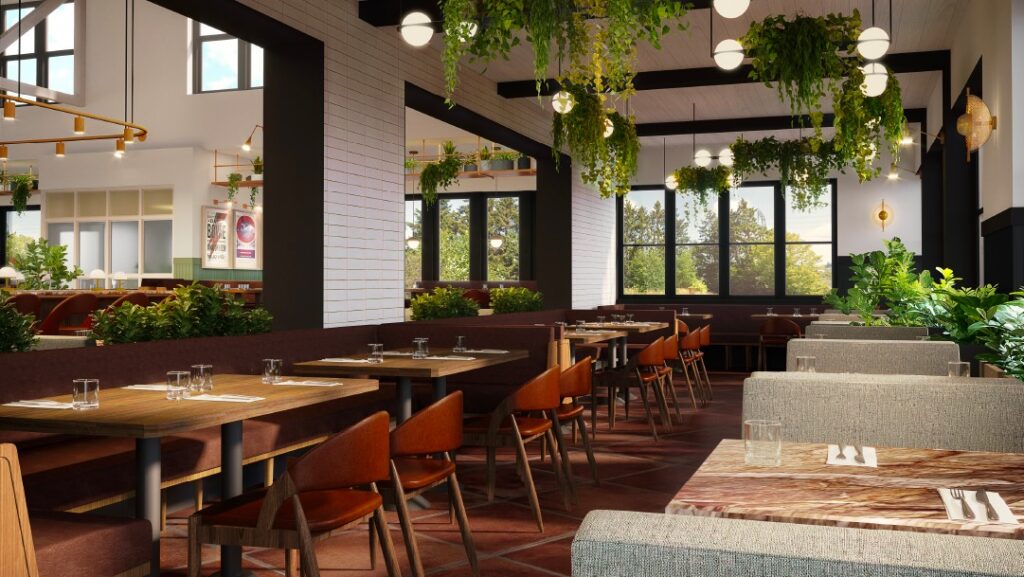 The restaurant can host up to 215 guests, with a year-round solarium offering up to 38 guests an airy take on indoor dining.
It is set to be the neighbourhood go-to for all occasions including business lunches, date nights, and casual weekend brunches.
A seasonal patio sits on the shoulder of the restaurant and an island bar is nestled in the centre of the lounge ready to entertain locals for happy hour (2pm-5pm) and late-night bites (9pm-close).
Inspired by the open ceiling and wooden rafters of the original building, the design team elevated the industrial bones of the space with vibrant mosaic floors, draping greenery, and a colour scheme of warm earth tones.
As part of their commitment to supporting local artists, Earls Grandview Corners has commissioned the work of some notable South Surrey and Vancouver-based talent to adorn their walls.
The curated collection will include artwork by South Surrey's Dontdoze Art Collective and a six-piece series by Vancouver artists Sandeep Johal. Jennifer Clark, also based out of South Surrey, will be the featured mural artist in the new space.
Menu
The menu was created by Culinary Development Chef David Wong, and will be managed day-to-day by Head Chef Derek Gabriel.
Consistent with Earls dedication to providing a diverse and globally inspired menu from quality ingredients, Earls Grandview Corners will feature new dishes like the Lobster Ravioli, alongside entree mainstays like the Cajun Chicken & BBQ Ribs.
Plant-based menu options, such as the Vegan Buffalo Cauliflower will be available to guests and irresistible brunch selections, including Eggs Benny done three ways (classic, avocado, or lobster + prawn) will be served on weekends from 10am to 2pm.
Bar Program
The Bar Program at Earls Grandview Corners will offer guests an expansive selection of beer, wine, and cocktails.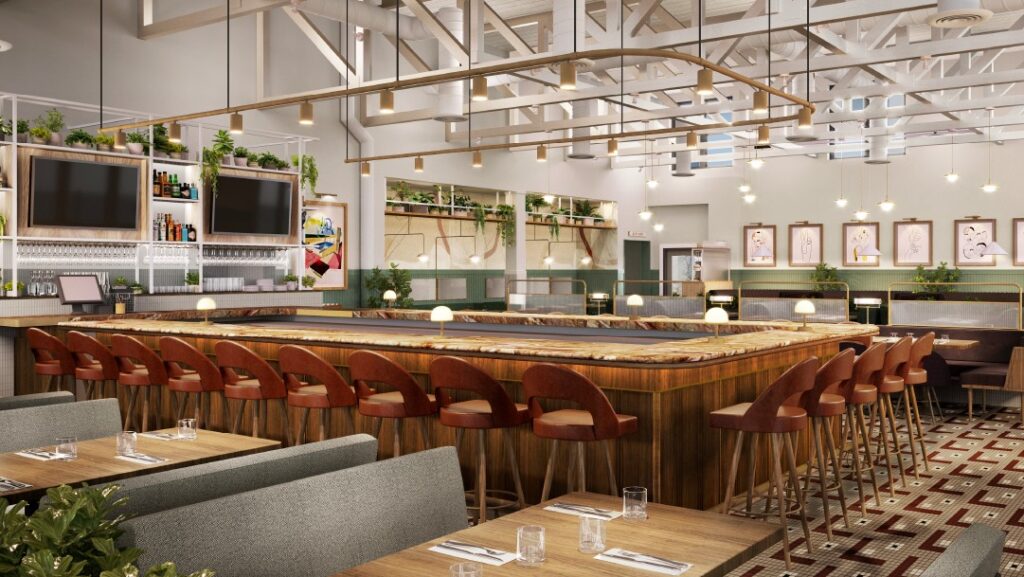 The cocktail list includes long-time classics like Moscow Mules and the Earls Old Fashioned, next to soon-to-be classics like the Coconut Matcha Sour.
Earls in-house sommelier, David Stansfield, has built a curated wine list that highlights both BC wines and iconic international options.
Daily Rituals are back with Half-priced Wine Tuesdays, Mule Thursdays, and Friday/ Saturday $2-off Soon-to-be Famous and Classic Cocktails.
Safety Protocols
Earls Restaurant Group is committed to making their guests' health a top priority.
Strict safety and sanitary measures will be followed, with seating at 50% capacity to ensure sufficient social distancing among guests.
For customers who would prefer to stay at home, Earls Grandview Corners is offering 10% off every pickup order.
There will be a designated parking spot and separate entrance for customers to collect their pickup orders.
Operating Hours
Monday & Tuesday: 11:30am – 12:00am
Wednesday – Friday: 11:30am – 1:00am
Saturday 10:00am – 1:00am
Sunday 10:00am – 12:00am
Happy Hour + Brunch:
Happy Hour: Mon – Fri, 2pm – 5pm + 9pm – close
Brunch Happy Hour: Sat + Sun, 10:00am – 12:00pm
Brunch: Sat + Sun, 10am – 2pm
Earls Grandview Corners
16071 24th Avenue in Surrey
earls.ca/locations/grandview-corners