From Nov 1 – 30, nine leading Railtown restaurants and cafes are offering an exclusive feature with proceeds from the sale of each item earmarked for programming at the Powell Street Getaway through Dine Railtown.
The Powell Street Getaway at 528 Powell Street, is a peer-led resource centre that supports people living with chronic illnesses, addictions and/or mental health challenges. Funds raised from Dine Railtown will be put directly towards Powell Street Getaway programming and initiatives.
Dine Railtown 2019 is supported by the Strathcona Business Improvement Association of which the Railtown neighbourhood resides.
---
Dine Railtown 2019 Participating Restaurants
The participating restaurants include The Belgard Kitchen, Ask for Luigi, Cuchillo, The Uncommon Café, Railtown Café, St Lawrence, Pallet Coffee Roasters, The Mackenzie Room and LanaLou's.
The Belgard Kitchen
55 Dunlevy Avenue
Yam Gnocchi with Lamb Ragu $19
braised pork shoulder, brown sage butter, sweet peas
Ask For Luigi
305 Alexander Street
Fried Cauliflower and Chickpeas $15
Herbs, spicy aioli, parmesan
Cuchillo
261 Powell Street
Wild Caught Argentinian Sea Prawns $24
Butter browned corn arepas, green apple jalapeño pipian verde
The Uncommon Café
477 Powell Street
Braised Chicken Sandwich $12
Homemade herb aioli and jalapeño jelly, brie cheese,
applewood smoked bacon, crispy fried onions
Railtown Cafe
397 Railway Street
Classic Beef Stroganoff Bowl $16
Buttered egg noodles, flank steak, mushrooms, onions, sour cream
St. Lawrence
269 Powell Street
Escargots $18
Garlic butter, puff pastry
Pallet Coffee Roasters
395 Alexander Street
Feature Pourover Coffee and any 340g Bag of Coffee Beans $20
The Mackenzie Room
415 Powell Street
Chicken of the Sea $19
sea urchin parfait, burnt onion nectar, poached pears,
hazelnut butter, squid ink brioche
LanaLou's Restaurant
362 Powell Street
Quinoa and Brown Rice Salad Bowl $13
ginger tamari dressing, greens, grape tomatoes,
avocado, beets, pumpkin and sunflower seeds
---
Dine Railtown 2019 Media Preview
At a recent media tour, I had a chance to visit The Railtown Cafe, The Uncommon Cafe and Ask for Luigi to try their Dine Railtown 2019 features.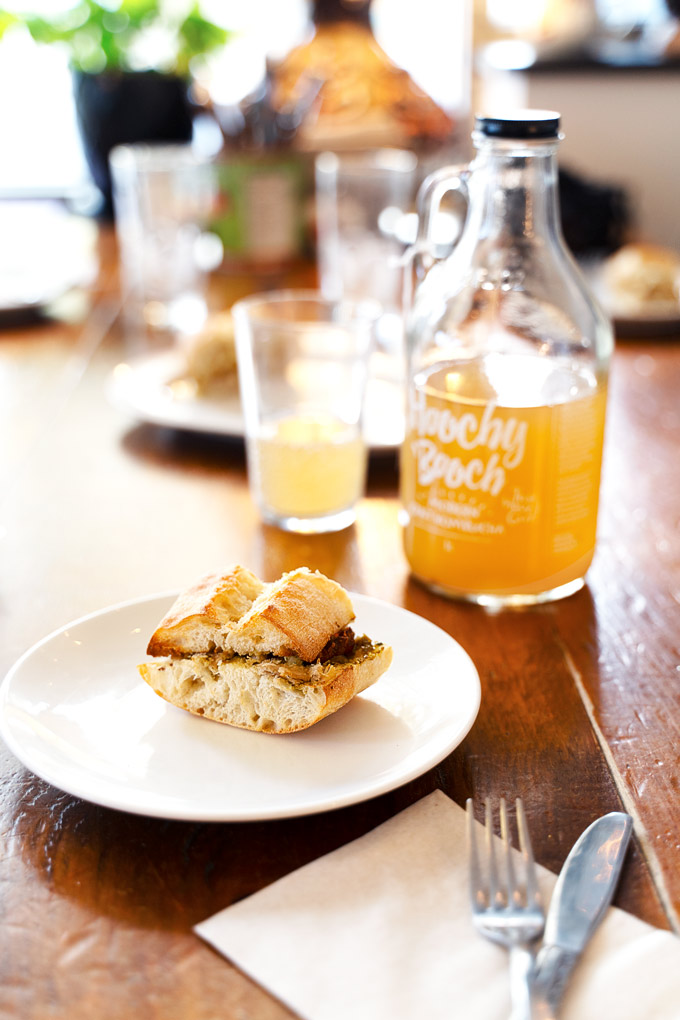 ---
An exciting highlight of the Dine Railtown initiative is the launch of a custom illustrative map (see first photo above) drawn by local artist Tom Froese that highlights both well-known and hidden culinary gems located within the Railtown neighbourhood.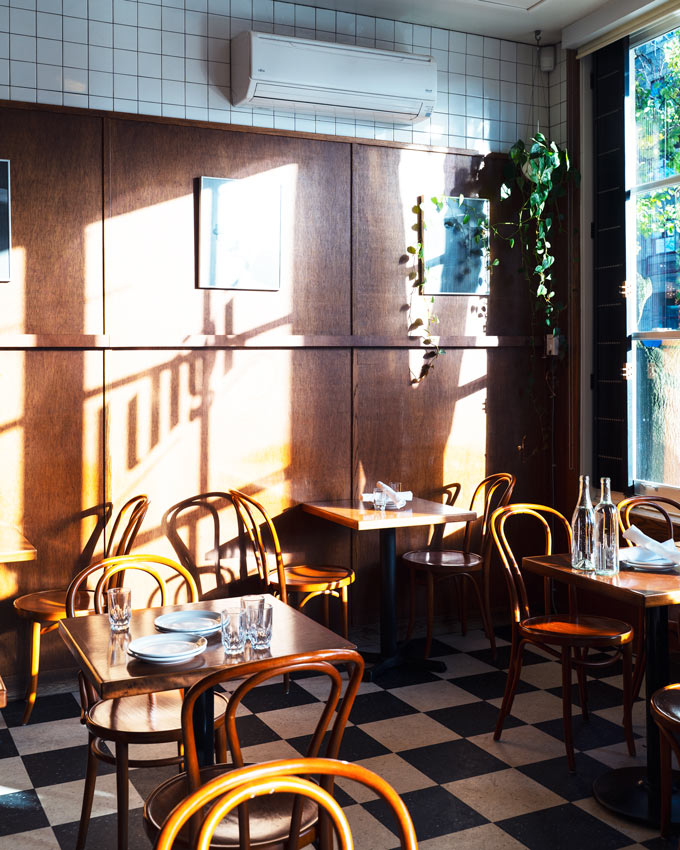 For more information, visit strathconabia.com/dinerailtown