Cordo Resto & Bar is the on-site restaurant at the Delta Hotels by Marriott Kamloops.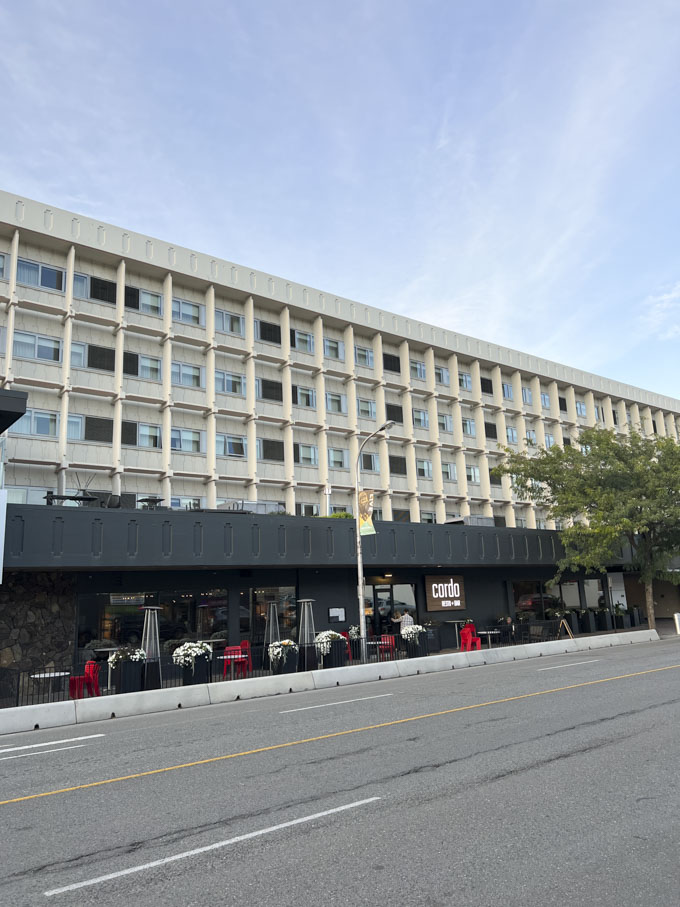 Their name "Cordo" is derived from the geographical word Cordillera which a system of parallel mountain ranges with intervening plateaus, apine tundra, dry sagebrush, dense conifer forests and interior plains.
The menu celebrates the bounty of the Thompson Okanagan Region through the use of fresh ingredients from local farmers and ranchers.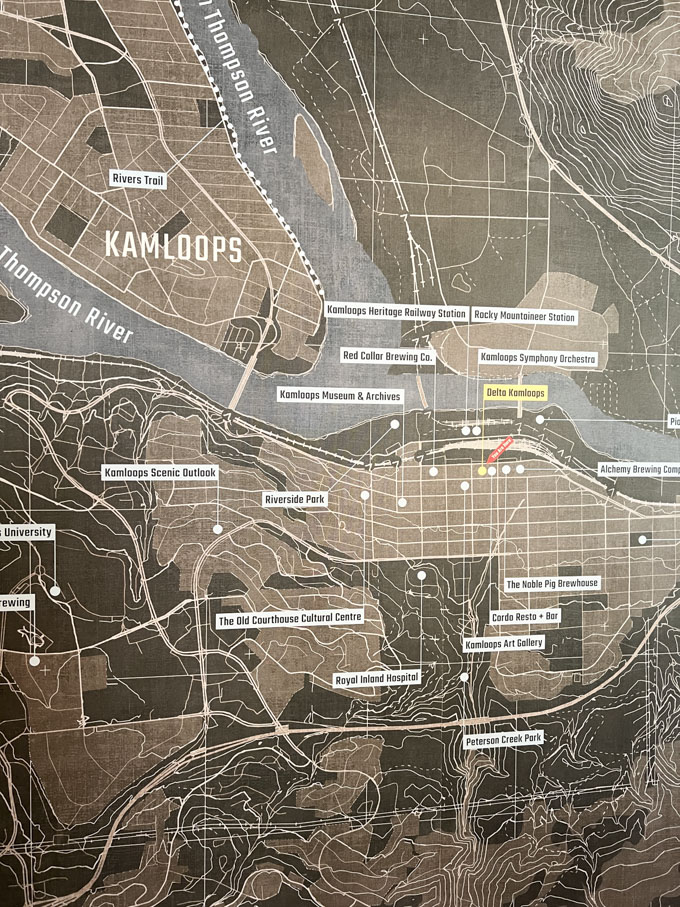 Their Bar Program is influenced by both the emerging wine region in the Thompson Valley and the premier grape growing region of the Okanagan. You'll find BC Liquors and signature cocktails using fresh juice from BC fruit and vegetables accented by herbs from their in-house herb garden. They also use house-made syrups from local BC products with a touch of house made bitters.
The restaurant is open for breakfast; lunch; dinner; brunch and Happy Hour.
We visited on a Saturday night and made a reservation ahead of time on OpenTable.
Their dining room is nice with a mix of dining tables and booth seating. The restaurant isn't super big for a hotel restaurant but perhaps OK for a mid-size hotel. There is a bar that is outside of the main dining area. Wine glasses are set up on each table.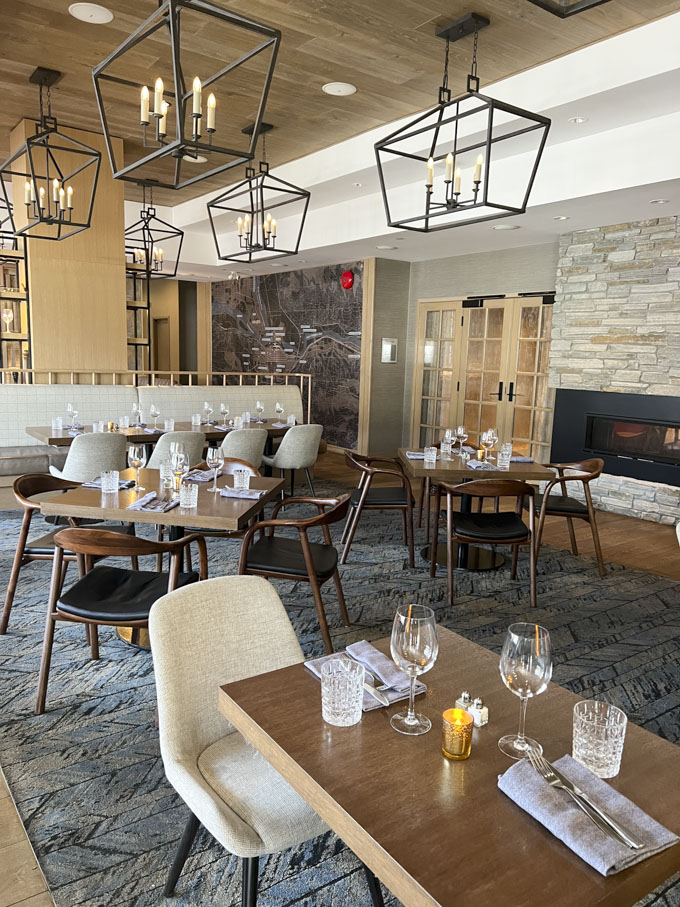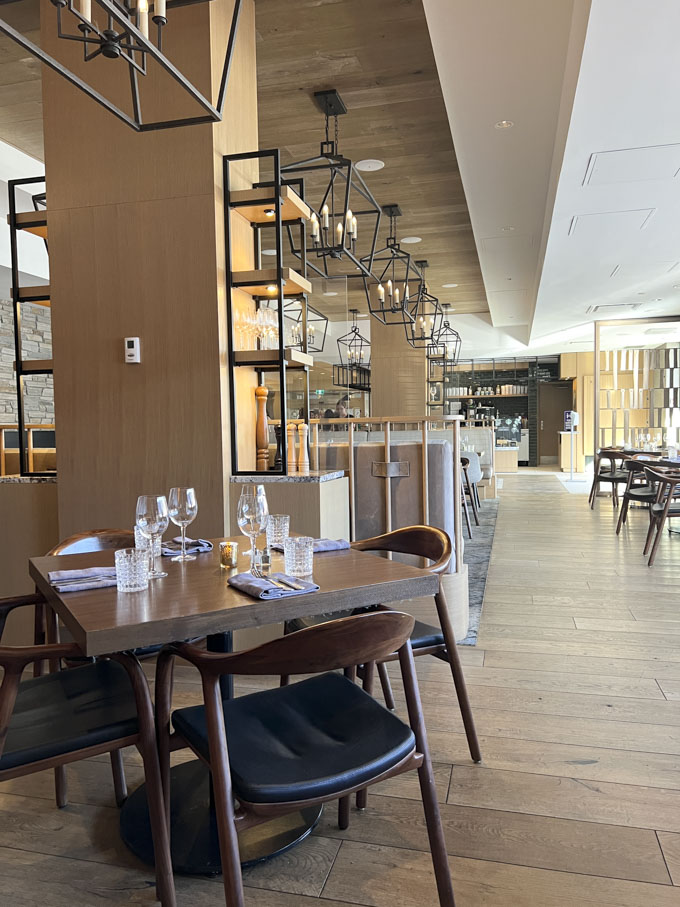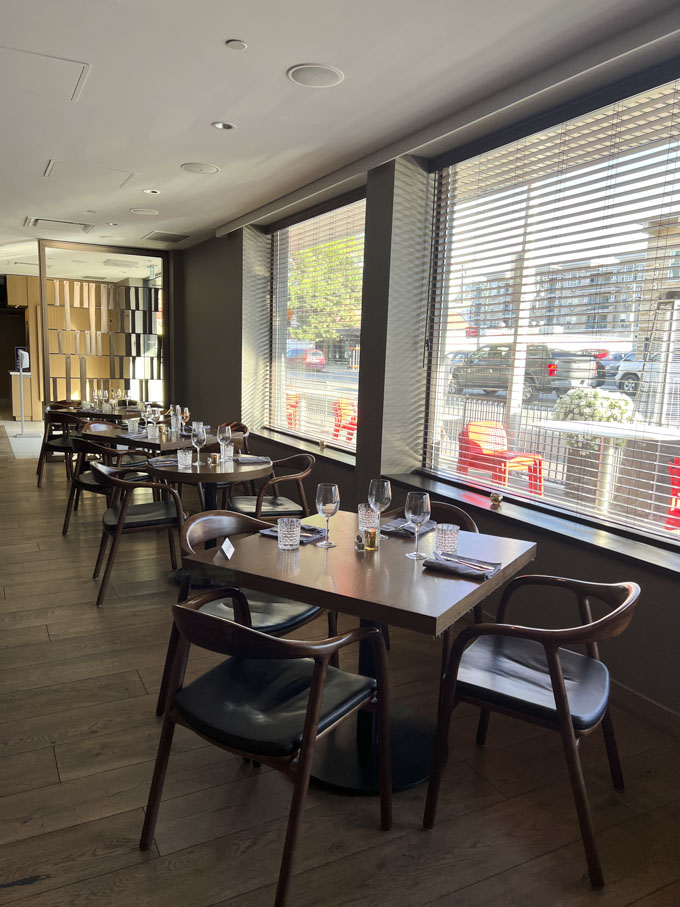 I loved their Humboldt Squid with buttermilk marinated squid, San Marzano tomatoes, and spicy aioli. The exterior was lightly battered and crispy while the squid was so tender. I could not stop eating this dish as it was so good.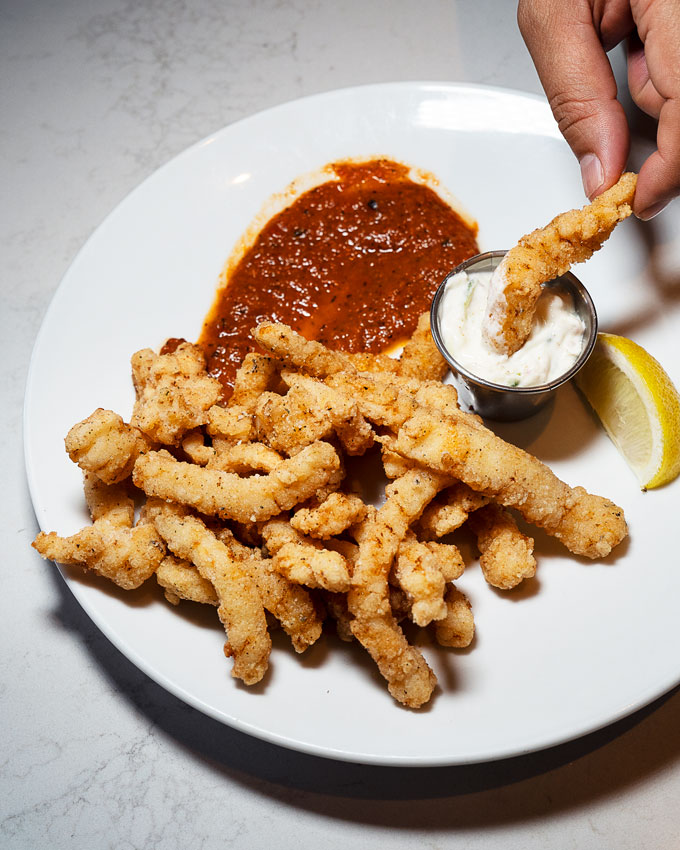 On Saturday nights, they have a prime rib special featuring a 10oz AAA Canadian prime rib of beef with peppercorn jus; roasted garlic herb rub; house-made horseradish cream; Yorkshire pudding; seasonal-inspired vegetables; and potato.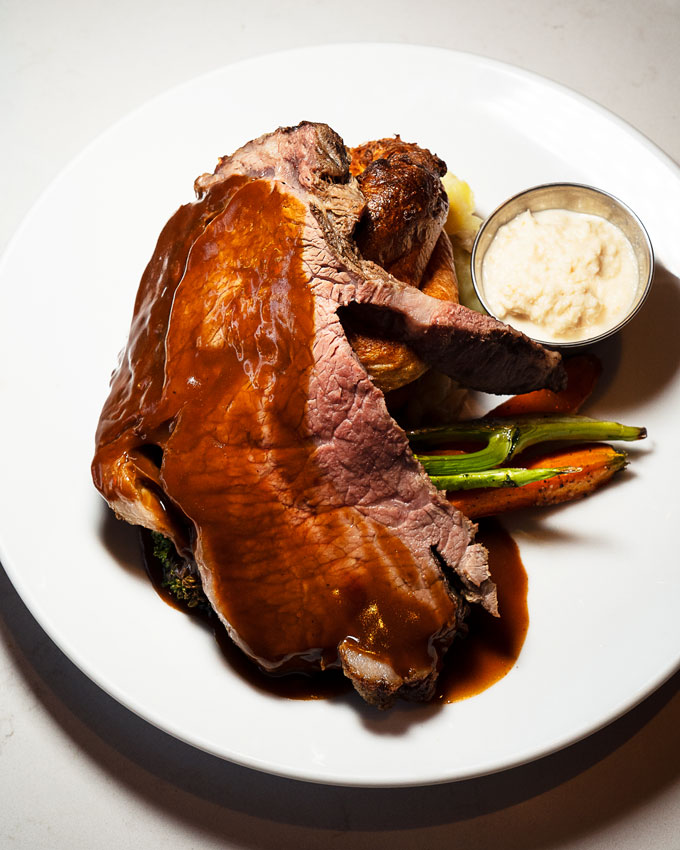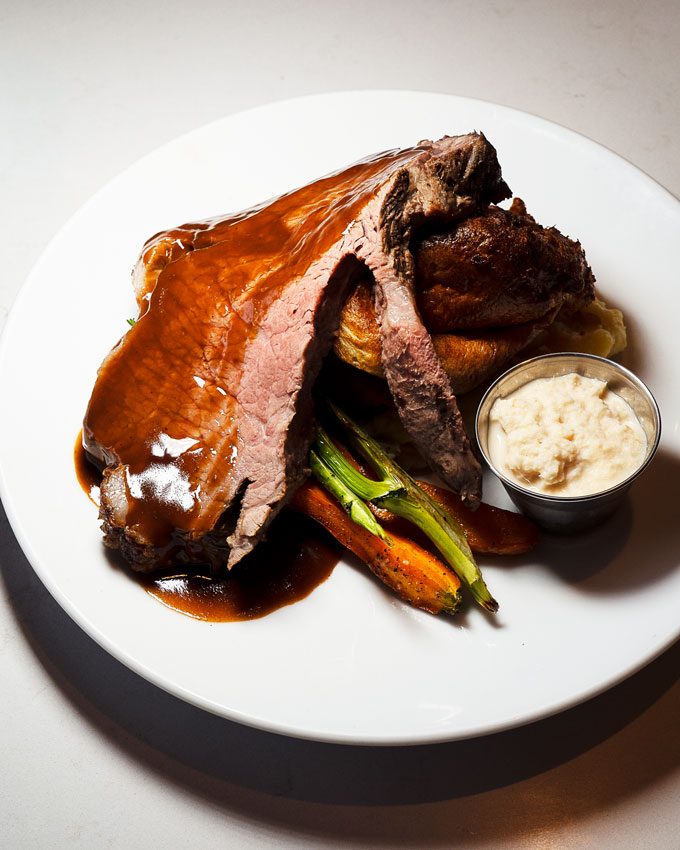 We wanted it medium but it came out medium rare. It was still OK to eat and we decided not to bother with getting it redone.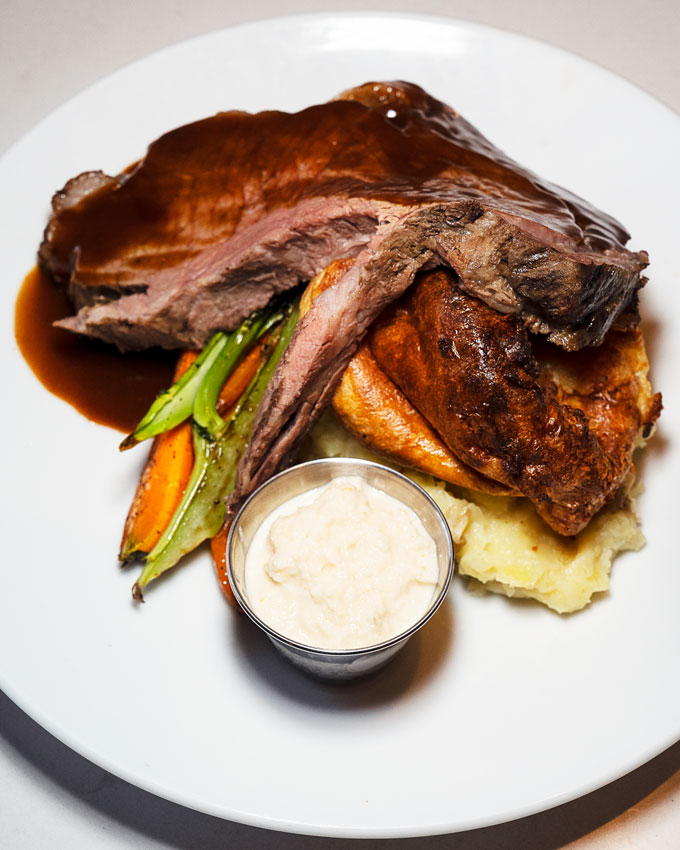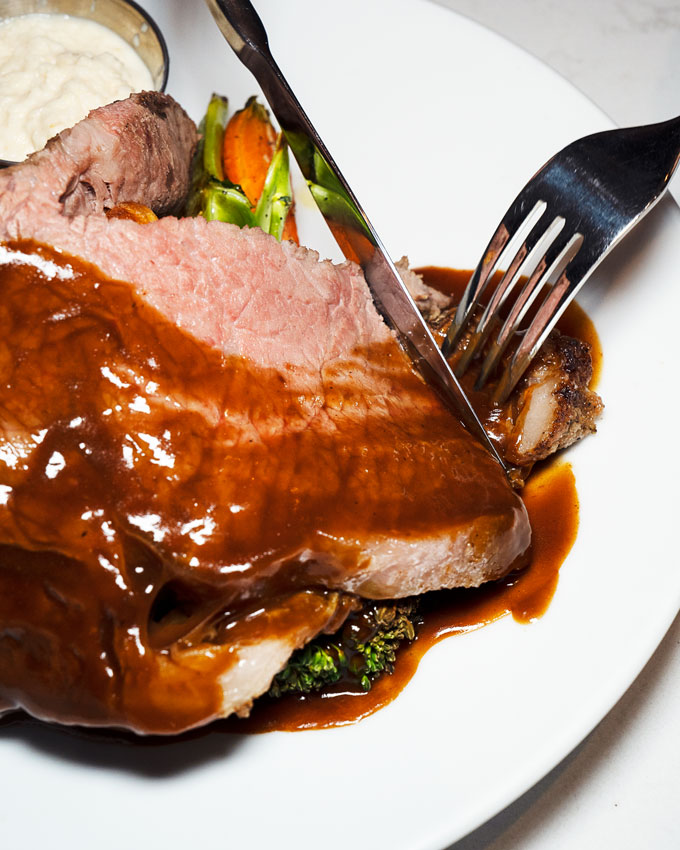 The local trout with seasonal vegetables had a nice crispy skin and tender, moist meat.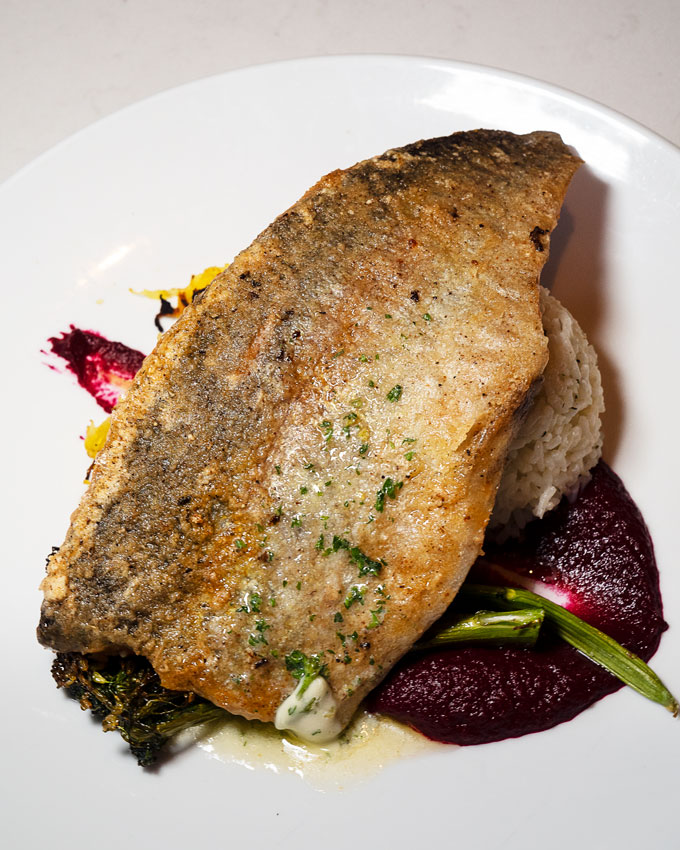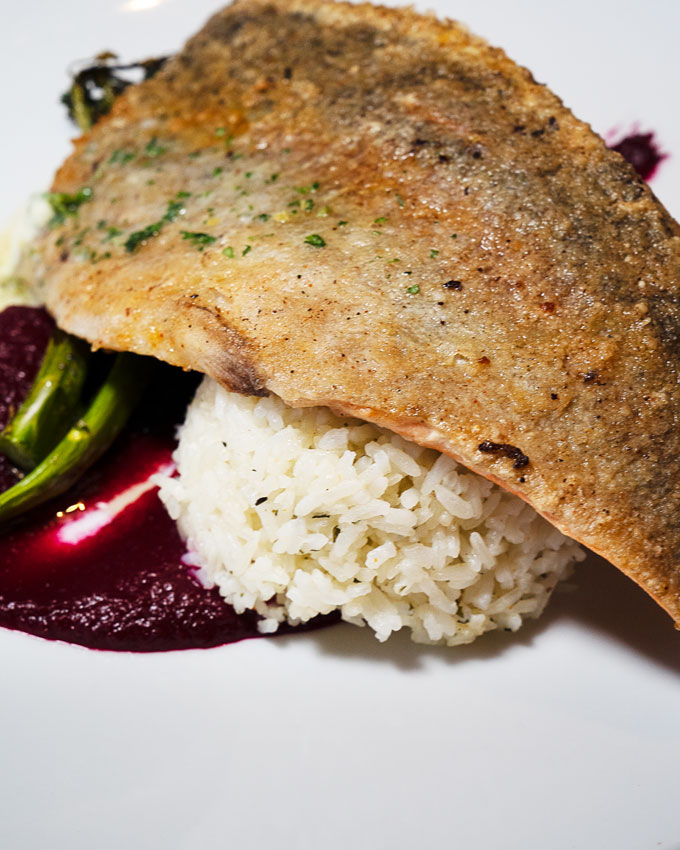 The side Caesar salad was good. It had Romaine lettuce, house-made dressing, Grana Padano, egg crumble, grilled halloumi, radish and fresh lemon.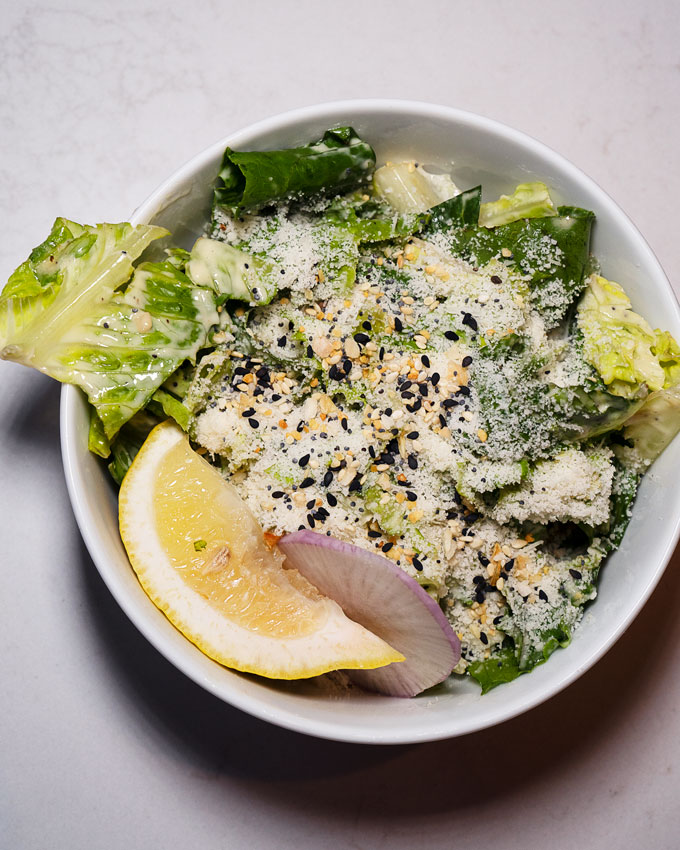 They offer a kid's menu and we got the crispy buttermilk marinated and panko breaded chicken strips with honey mustard sauce and fries. Unfortunately, the chicken tenders had pepper on them and my kids didn't like that as much.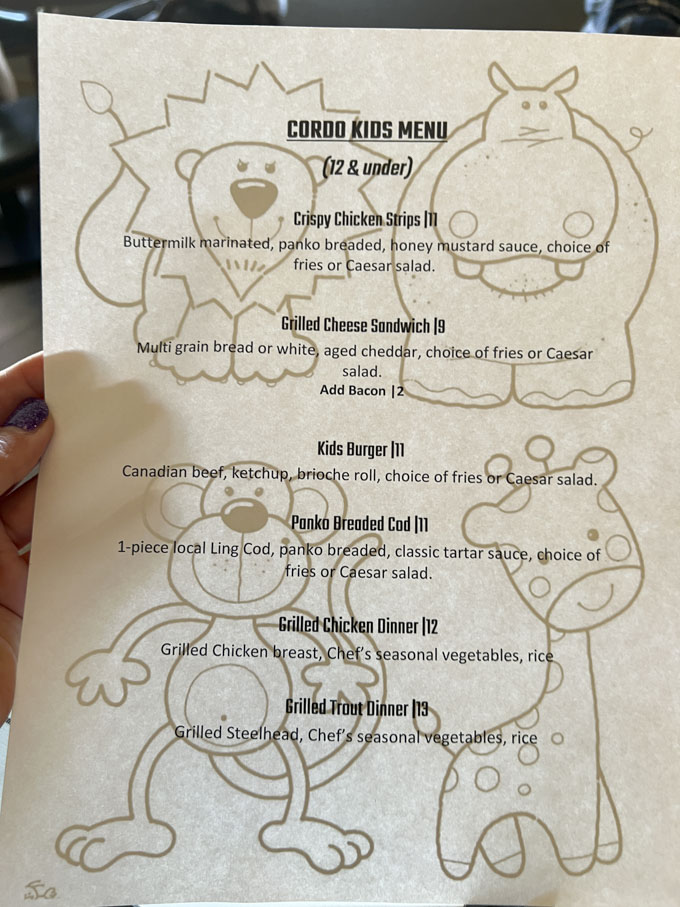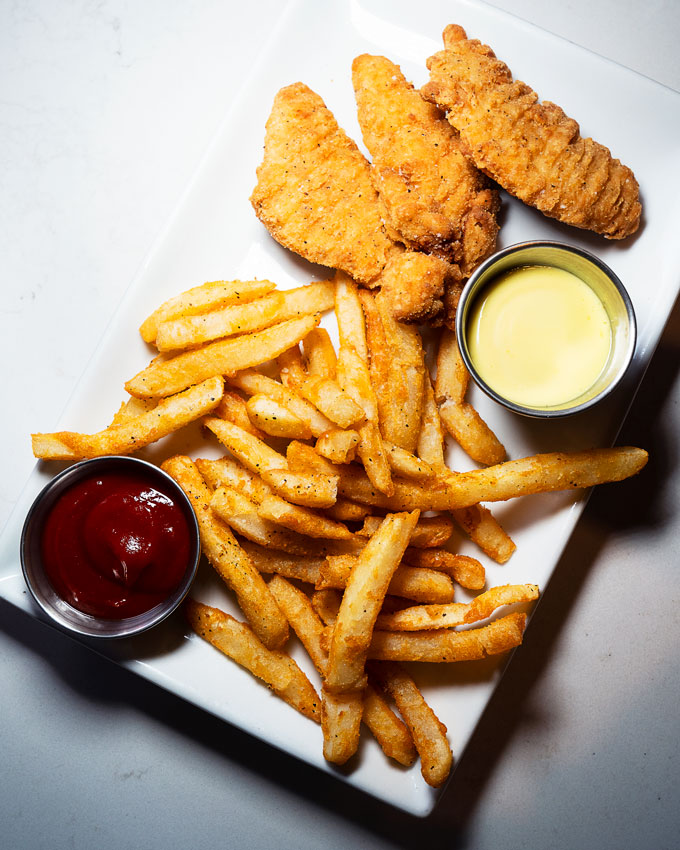 There was also the Kid's Burger with Canadian beef on a brioche roll.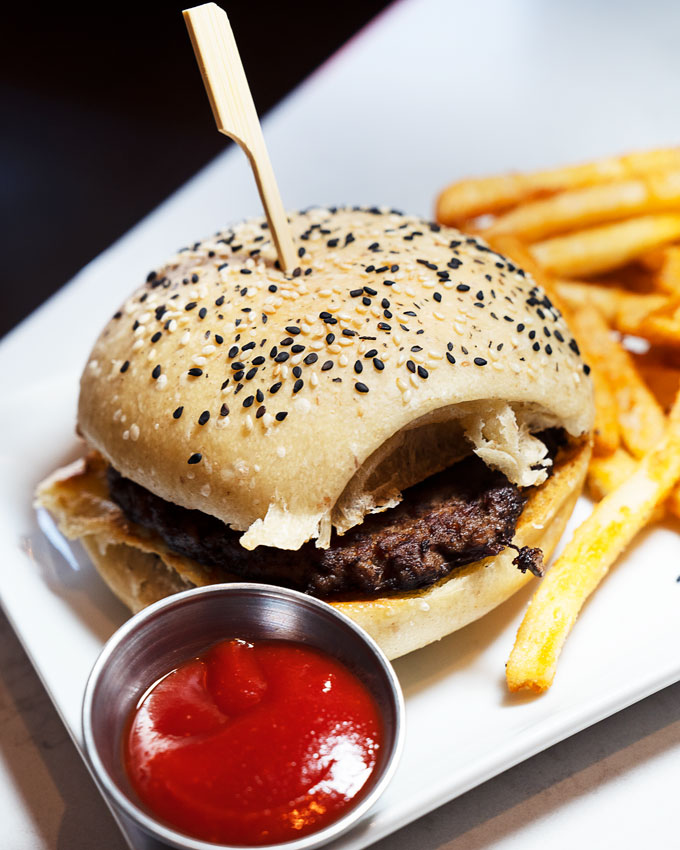 Our server was very friendly and was good with her service.
Overall, a reasonable experience at Cordo Resto & Bar for a more elevating dining experience in Kamloops.