Here are a few suggestions on where to order from for your at-home social distancing Cinco De Mayo celebration.
If you have other suggestions, please contact me at [email protected] or on social media @foodgressing.
Chanco Tortilleria (Vancouver)
Chancho Tortilleria will be offering Tacos-To-Go Kits Kits ($55) for 4 ppl which includes Margarita or Michelada mixes. The kits are available for pickup from the eatery at 560 Davie Street on Tuesday, May 5.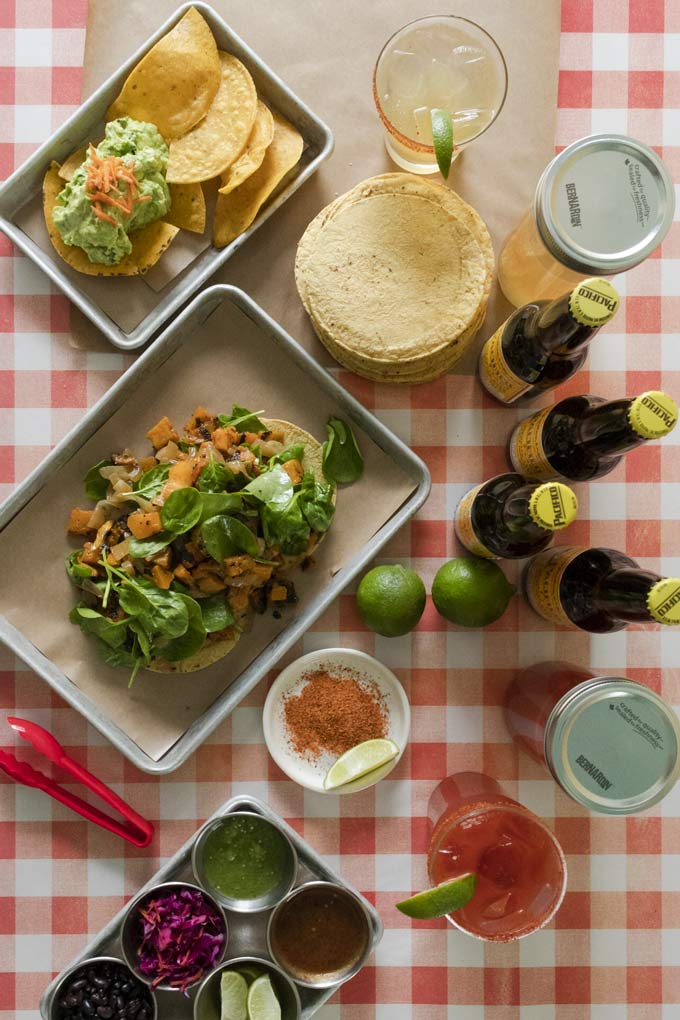 What's included:
Fresh-made native corn tortillas
One pound of either carnitas — Maciza (shoulder/leg), Panza (belly), Campechano (shoulder and belly) — or Papas Dia (potato) or Verduras Dia (veggie) varieties
Chips and Guacamole
Salsas and black beans
Choice of Margarita or Michelada mix
Chancho also offers a variety of carnitas and vegetarianos tacos, fresh native corn tortillas, masa dough and housemade sides in addition to bottles of Mexican beer (Pacifico, Negra Modelo and Modelo Especial), Lock & Worth wines and non-alcoholic bebidas for pickup with food orders from the restaurant.
Chancho Tortilleria tortillas are made fresh daily with non-GMO, ancient heirloom corn procured from small farms in remote Mexican communities and a kitchen guided by traditional techniques, flavours and recipes.
Chancho Tortilleria
560 Davie Street
chancho.ca
Tacomio (Vancouver)
Tacomio has a DIY Taco Kit for 2 ($25) or 4 people ($45) which is available for pickup from their commercial kitchen in Strathcona or for delivery.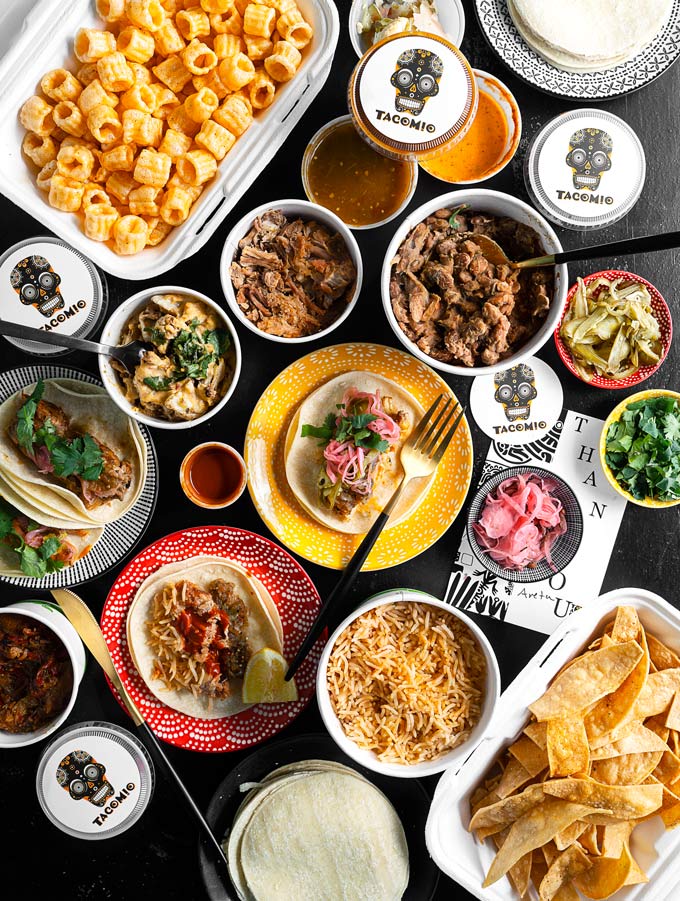 What's included:
3 fillings (pork carnitas | chicken a la plancha | vegan roasted cauliflower)
Mexican rice (large size)
Pinto beans (large size)
30 corn tortillas
Salsas (mild, medium & spicy)
Dressings (cilantro, pickled onion, pickled jalapeños, pickled veggies)
Chips & salsa
Snacks
Read my full post on Tacomio's DIY Taco Kit here.
Tacomio Pick Up Window
1245 Glen Dr, Vancouver, BC
tacomio.com
Fairmont Pacific Rim (Vancouver)
This week, in celebration of Cinco de Mayo, The Lobby Lounge at the Fairmont Pacific Rim is bringing its beloved La Ranchera cocktail back in the form of a cocktail hour kit.
This spicy take on the classic margarita has been a favourite among Lobby Lounge patrons for years. Inspired by ranchera, a style of traditional music played on the guitar throughout Mexico, this celebratory libation brings the love of music and Tequila together for one harmonious cocktail serve.
Available for contactless take-away or delivery through DoorDash, the cocktail kit is $65 (yields 13 cocktails) and includes:
1 Bottle (750ml) – Olmeca Altos Plata Tequila
1 bottle (480 ml) – Spiced Cordial Mix
Fresh grapefruits for juicing (two)
Fresh limes for juicing (three)
Recipe card with directions
Fairmont Pacific Rim
1038 Canada Place
https://www.exploretock.com/fairmontpacificrim/
Tacofino (Vancouver)
Tacofino-To-Go Family Kits include a starter of chips and salsa for the kitchen table and come with flour tortillas and limes for an assemble-your-own-tacos experience featuring either carnitas (grilled avocado, white onion, queso fresco, salsa habanero), $36; or roasted sweet potato (spicy grilled asparagus, pinto beans, vegan chipotle mayo, pickled onions, cilantro) $30.
Tacofino's new Cocktail Kit options combine tequila, fresh-squeezed housemade juices, salt for rim and garnishes and include:
Classic Lime Margarita, 16 servings, $95;
Tommy's Margarita, eight servings, $48;
Verditarita Margarita, eight servings for $50; 16 servings for $75;
Paloma, eight servings for $50; 16 servings for $75.
Takeout or delivery orders can be made through DoorDash and tacofino.com beginning May 5. For contactless pickup, pull into the parking lot behind Tacofino Kitsilano and call 604-620-8729 to have staff bring out orders.
Tacofino
1909 West 4th Avenue
www.tacofino.com
JOEY Restaurants (Various locations)
JOEY Restaurants has a few kits that can help you complete your spread to celebrate including a Guacamole Kit, Fajita Kit and Margarita Kit.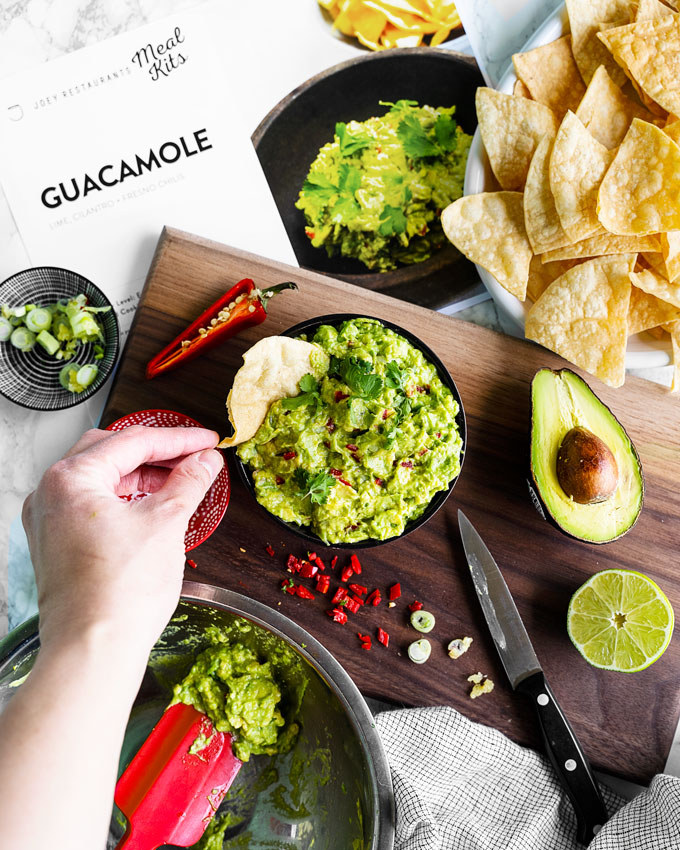 JOEY Restaurants
joeyrestaurants.com
Fresh is Best (Vancouver)
You may recognize Fresh is Best tortilla chips which are available in grocery stores, but the brand actually has a physical location in Kitsilano.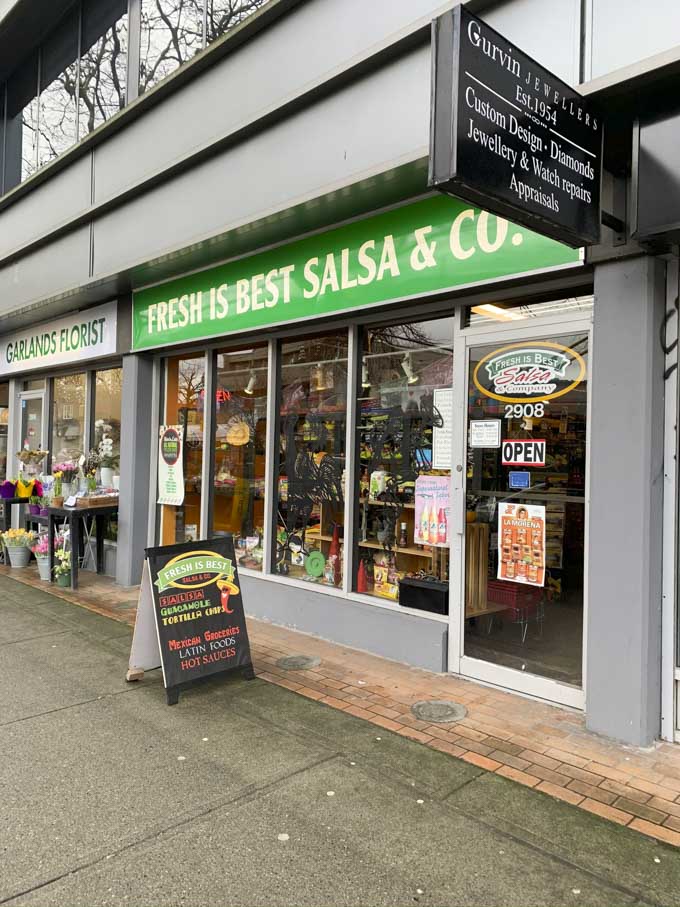 The shop has all your party needs including salsa, dips, chips, taco kits, and other party decor.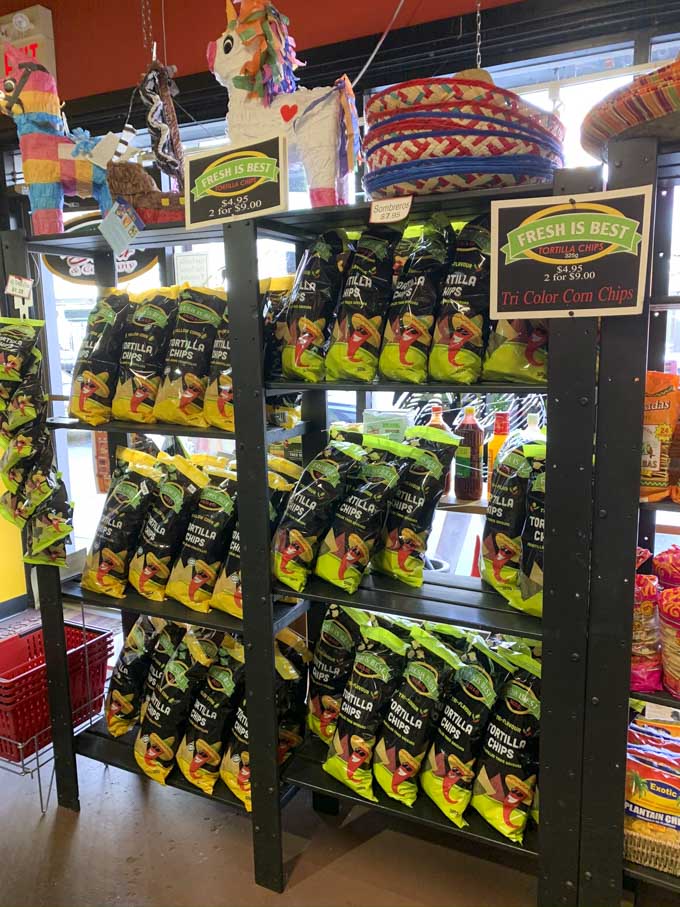 I have shopped there a few times as I love their chips and they are priced a bit cheaper (2 for $9) than at other grocery stores.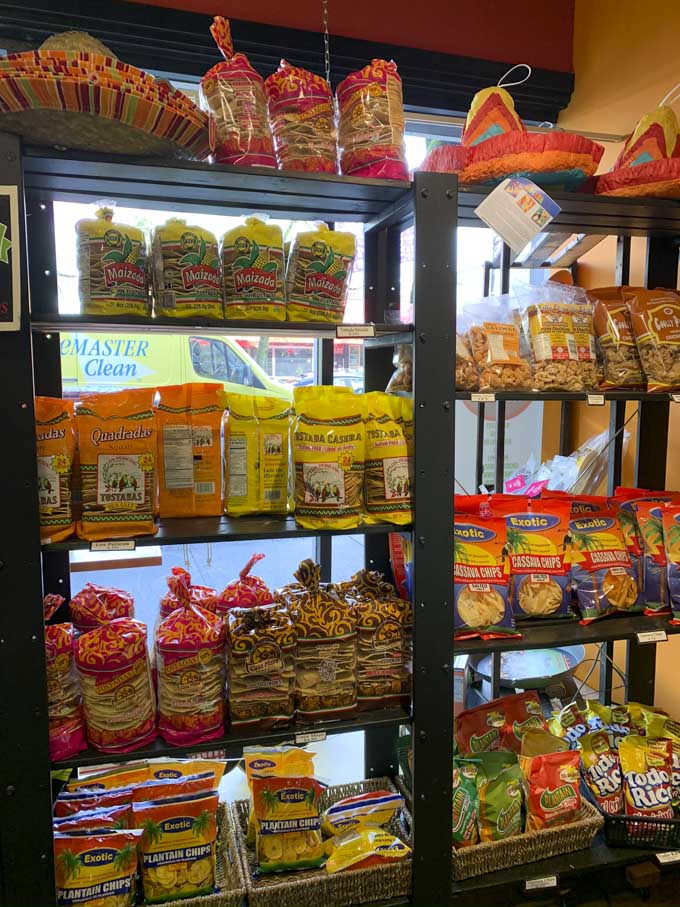 Fresh is Best
2908 W Broadway, Vancouver
freshisbestonbroadway.ca
Taps and Tacos (Port Moody)
Taps and Tacos in Port Moody is offering a taco kit ($45) featuring choice of 2 meats (carnitas, chili lime chicken, Korean pork, chorizo, cauliflower) and 20 x 4″ tacos.
Taps and Tacos
91 Moody Street, Port Moody
www.tapsandtacos.ca
Sal y Limon (Vancouver, South Surrey)
Sal y Limon is offering a Taco Feast Kit ($55) for takeout which includes 2 choices of meat or vegetarian recipes for up to 20 tacos (excludes signature recipes) ; 2 x 12 oz of rice, beans or rice & beans; tortillas; cilantro; onions; and salsas.