The original (and best) Cheese Advent Calendar from So Wrong It's Nom by Ilchester is back by popular demand and is set to hit stores this November for the fifth year running, complete with a brand new, limited edition cheese voted for by the fromage-loving community.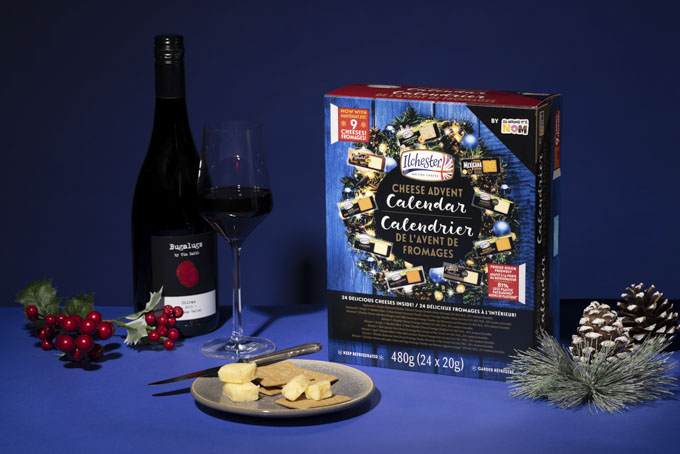 In a twist for 2021, the award-winning Calendar now contains 24 individual sticks of incredibly high-quality, vintage cheese, encased in a recyclable compact box, in nine mouth-watering varieties from award-winning cheese specialists, Ilchester.
Since the original prototype, handmade by 'Big Cheese', Annem Hobson, the So Wrong It's Nom community of cheese lovers (over 20k subscribers) have directly influenced which cheeses go into the Calendar, and how the product evolves.
Following feedback from fans, this year's Cheese Advent Calendar has an 81% reduction in plastic, with all plastic being replaced with recyclable cardboard.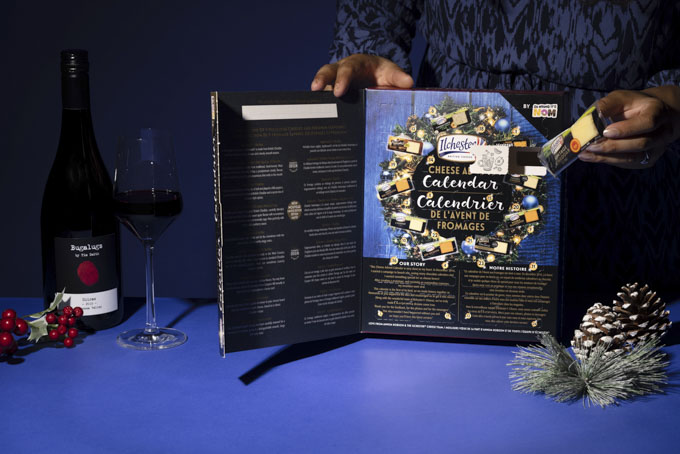 It also more compact and fridge door friendly.
New this year
Joining this year's line-up, is the limited edition Ilchester Cheddar Apple, Onion & Sage, as voted for by 1.2k cheese fans.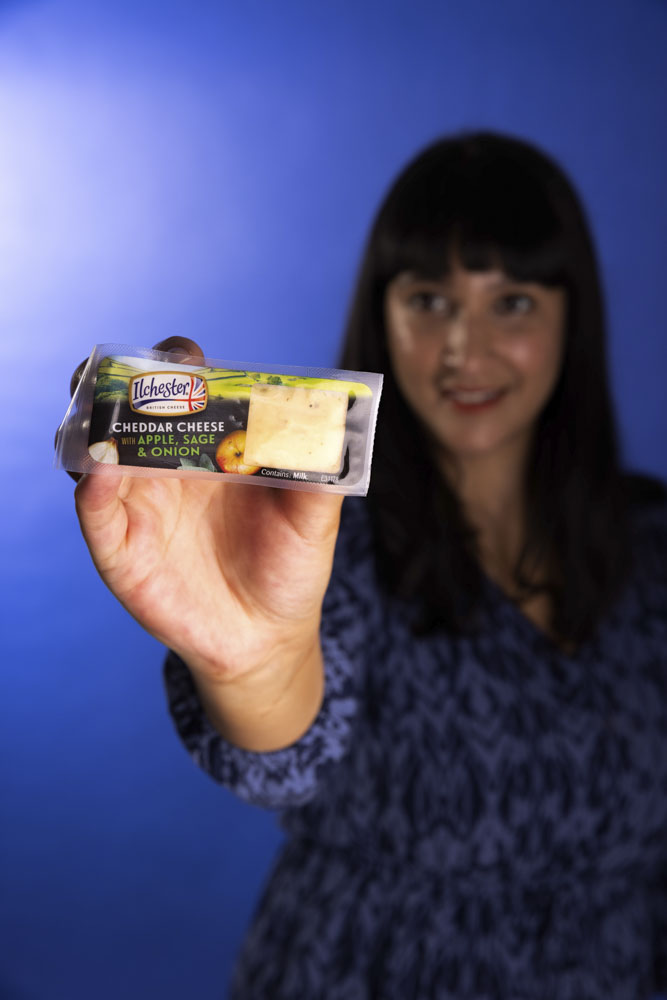 This versatile and uniquely-flavored British Cheddar pairs perfectly with turkey and cranberry sauce, and is carefully blended for a well-rounded, sweet apple flavor, with scrumptious savory notes from the onion and aromatic sage.
Cheese Advent Calendar 2021 Lineup
This year's scrumptious selection includes:
*NEW FOR 2021* Ilchester Cheddar Apple, Onion and Sage
A versatile and uniquely flavored British cheddar, carefully blended for a well-rounded deliciously sweet Apple flavor, with scrumptious savory notes from the onion and aromatic sage. Pairs perfectly with turkey and cranberry sauce.
Applewood
A real English treasure, Applewood is made in the West Country from British cheddar and has a delicate smoky flavor and a lovely smooth texture, with a dusting of paprika for good measure.
Applewood Vintage PDO Aged for 12 months
This delicious cheese is made from traditional hand-turned British Farmhouse Cheddar. It has a predominant smoky flavor with an exquisitely smooth, rich creaminess that melts in the mouth. Creamy yellow in color, with a sprinkling of paprika.
Ilchester Mature Cheddar
Ilchester's Cheddar is made in the West Country, close to where Cheddar originated in the Mendip Hills. Take a bite and let the creaminess melt into your mouth, with its earthy tangy notes.
Ilchester Vintage PDO Cheddar
Carefully matured, this cheddar is made in the West Country near the Mendip Hills. With a drier texture to standard cheddar due to the maturing process, there are sometimes crunchy calcium crystals.
Ilchester Double Gloucester
This is a hard cheese with a savory, mellow flavor. You may know it as the famous cheese that is rolled down Coopers Hill annually in May for the UK's most extreme cheese rolling race!
Ilchester Red Leicester
Smooth and nutty! Add a splash of color to your cheese board with this traditional English cheese, based on a classic Cheddar recipe.
Ilchester Aged Red Leicester
This traditional English cheese has been carefully matured for a minimum of 9 months giving it a distinguishable smooth, tangy and nutty taste.
Mexicana
This cheese combines a fiery mix of bell, jalapeño and chilli peppers, carefully blended with British Cheddar and a secret mix of Mexican spices.
The PDO (protected designation of origin) label is a type of geographical indication that means that a cheese was made in a specific region according to traditional methods.
The original Cheese Advent Calendar made its public debut Christmas launch in 2017 and, since then, almost three-quarters of a million Cheese Advent Calendars have been sold, with sales of over C$11.8 million across 16 countries.
Where to Buy Cheese Advent Calendar
A unique alternative to the standard chocolate advent calendars, the Cheese Advent Calendar will be available nationwide in Sobeys, FarmBoy, Safeway, Federated Co-op, Save on Foods, Longos, Denningers, Vincenzo's and other smaller independents.
IlChester Cheese Advent Calendar Pricing
$20 – $30
Release Date
Early November at the retailers mentioned above.