A new year marks new beginnings and a new Vancouver company is making it easier to eat healthier in a no-frills kind of way.  The Good Stuff is Vancouver's first "ready-to-blend" smoothie company that delivers to your door.  "Ready-to-blend" means recipes with whole ingredients, frozen and perfectly portioned for your blender.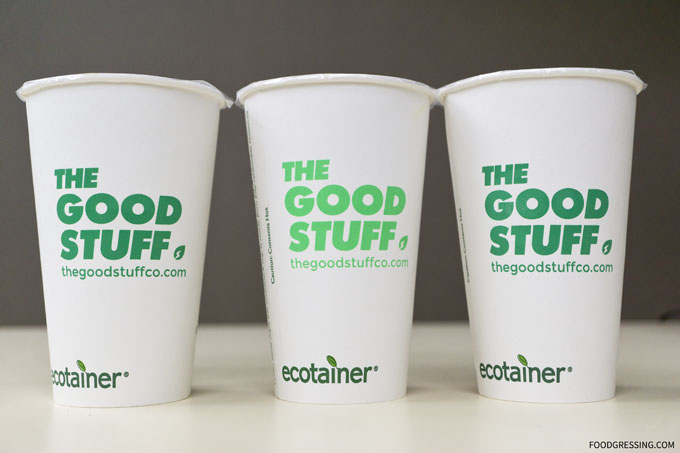 The company was founded by UBC alumni who as varsity athletes wanted to create something that makes truly healthy eating easier.  They took up gardening to develop their first products before going to UBC Farm for ingredients and consulting a leading dietitian to help craft the recipes.  Last month, The Good Stuff reached out to me to try out their smoothies including their delivery service.
Disclosure:  I received complimentary samples for the purposes of this review.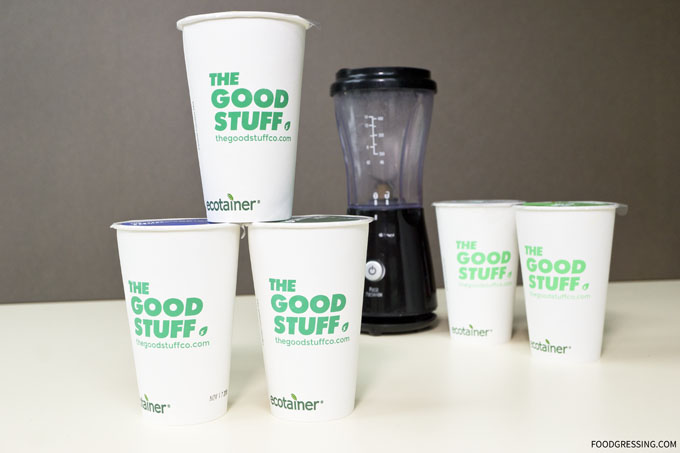 Made with The Good Stuff
Made with local and organic ingredients, The Good Stuff smoothies are about healthiness in a cup.  And did you know frozen produce is up to 45% more nutritious than its grocery-shelf companions?  The Good Stuff's smoothies are good up to three months if kept frozen.  The smoothies have fun names like Good Morning Smoothie, Kitsilano Sunrise Smoothie, Purple Cowboy Smoothie and so forth.  They are also labelled for their benefits like focus enhancing, stress buster, and hunger halter.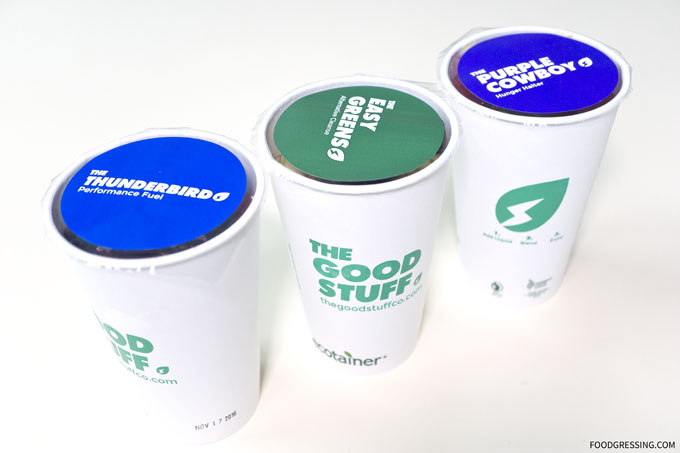 How To Make the Smoothie
The process to preparing the smoothie is very simple.  First you remove the container from the freezer, add a base (eg, milk, soy milk, almond milk), pour the mixture into a blender, blend for 30 seconds, and then enjoy the smoothie.  All the packaging is compostable so there is no waste.  The smoothies come in 16oz paper cups and a standard cup, with 250mL water will create roughly a 500mL smoothie (one tall glass).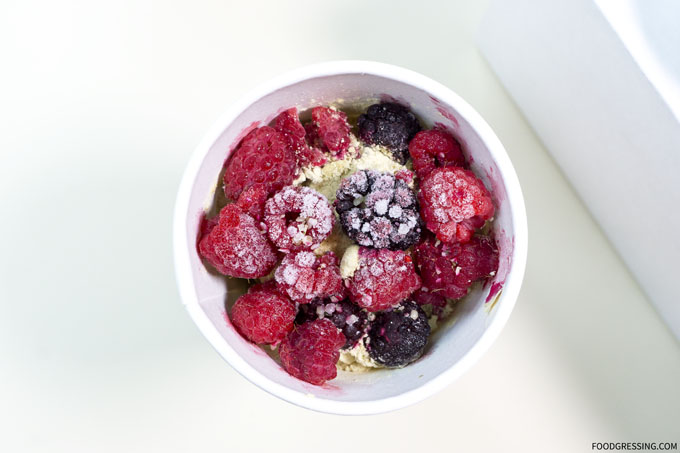 I tried the Easy Green, Madagascar, Thunderbird, Diesel Monster, Wise Ninja and Kitsilano Sunrise.  In general, I thought that they tasted pretty good considering that they have a blend of both fruits and veggies.  Keep in mind that these are health drinks and do not involve artificial sweeteners to enhance the taste.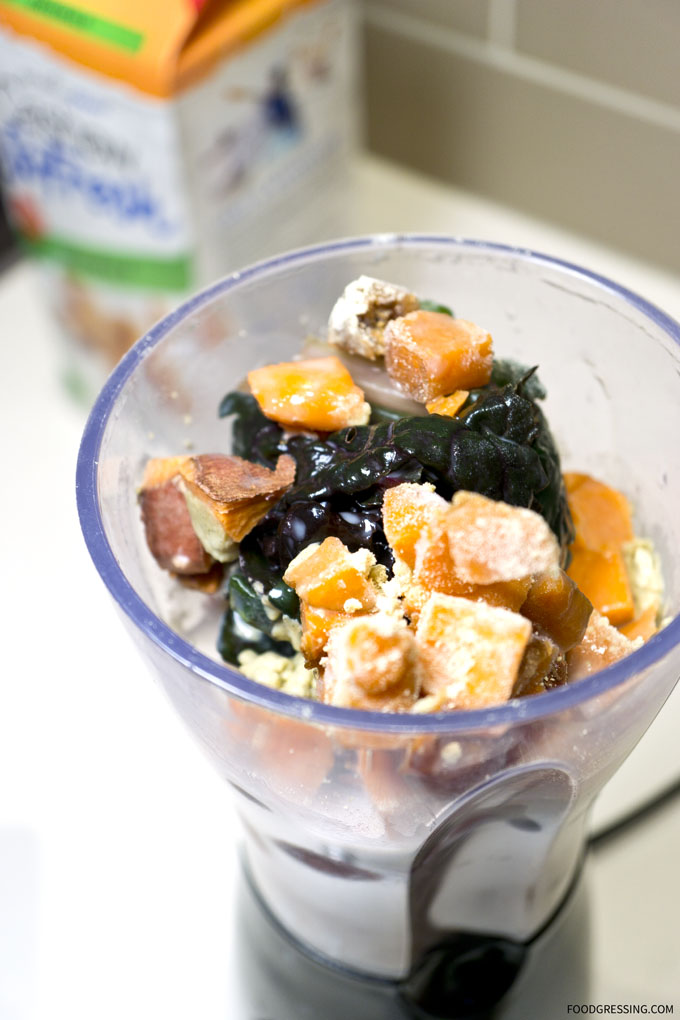 Kitsilano Storefront
The Good Stuff is opening up their new Kitsilano storefront this week at 4515 W 10th Avenue.  They will be serving up a healthy menu of smoothies, smoothie bowls, wraps, and salads.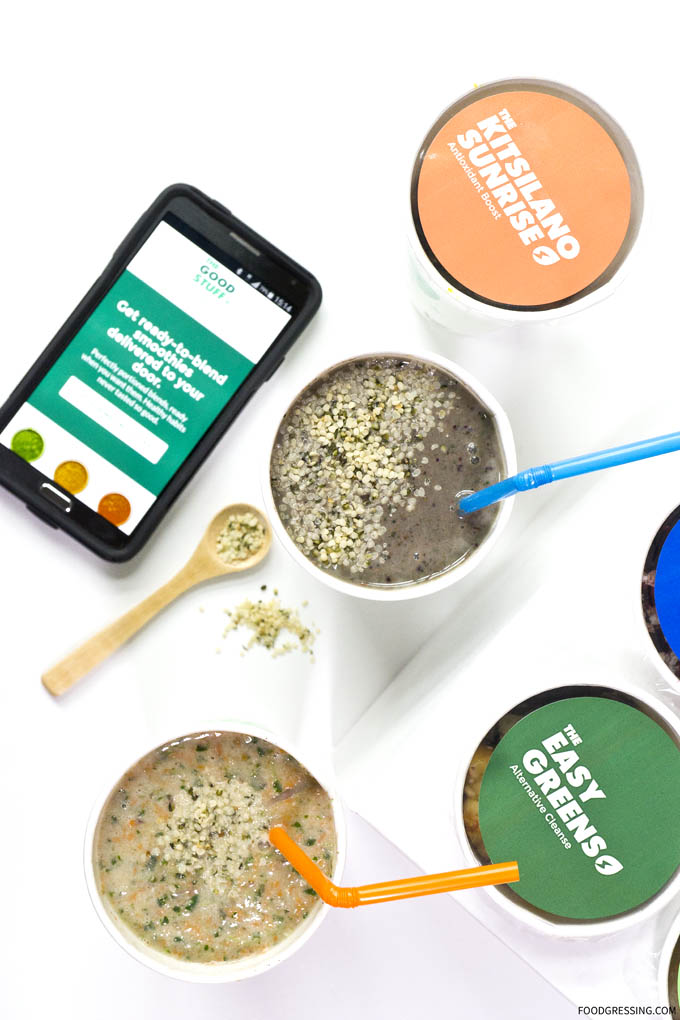 Pricing and Delivery
The smoothies are priced around $6 – $7 each but you can also purchase bundles for volume discounts.  As for delivery, The Good Stuff currently delivers within Vancouver and the North Shore.  Please check the delivery zone here.
Giveaway
Thanks to The Good Stuff, I am giving away a smoothie sampler 6-pack to one lucky follower!  Giveaway open to Metro Vancouver residents and ends at 23:59 PST January 27, 2016.