For a taste of Morroco, you might just consider Casablanca Crepe, a humble, eatery located inside Robson Place Mall in the West End.  Owner and Operator Samy Moulay is a Morrocan-trained Chef who had worked his way around kitchens from Marrakech through Italy to Edmonton and then to Vancouver.  He stays true to authentic Moroccan cuisine where he makes everything himself.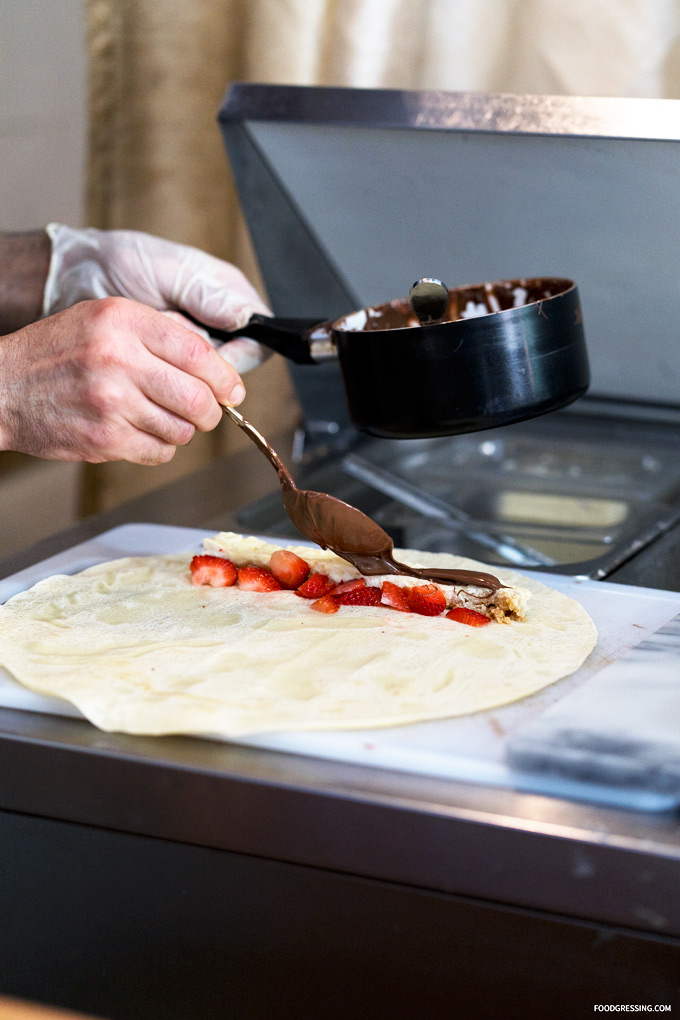 For the Vancouver Foodster Crepe Challenge, Samy is presenting the Casablanca Cheese Crepe.  It features a creative new style of healthy and crispy crepe involving Moroccan-style Crepe, homemade cheesecake made of homemade Moroccan cheese (Jben), served with a zero sugar chocolate mousse and dark chocolate sauce.  As I am a media judge for the challenge, I visited Casablanca Crepe to try this creation.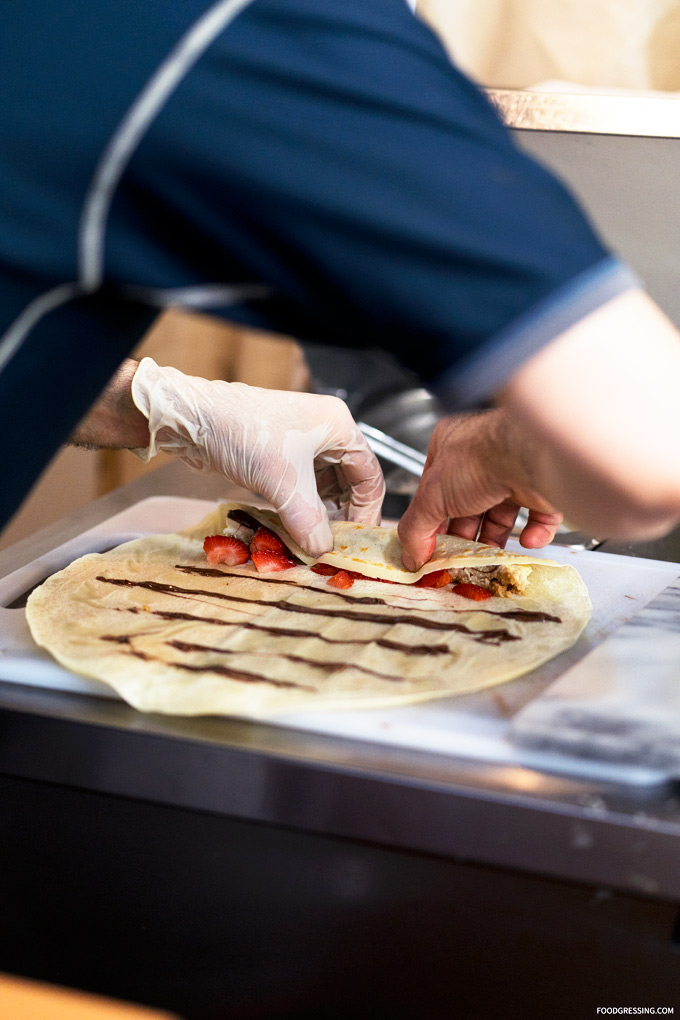 So come in, grab a chair and sit down and enjoy a homey meal at Casablanca Crepe.  It's the kind of place where you feel like you've entered someone's home to enjoy a hearty, comforting meal.  You'll leave feeling nourished.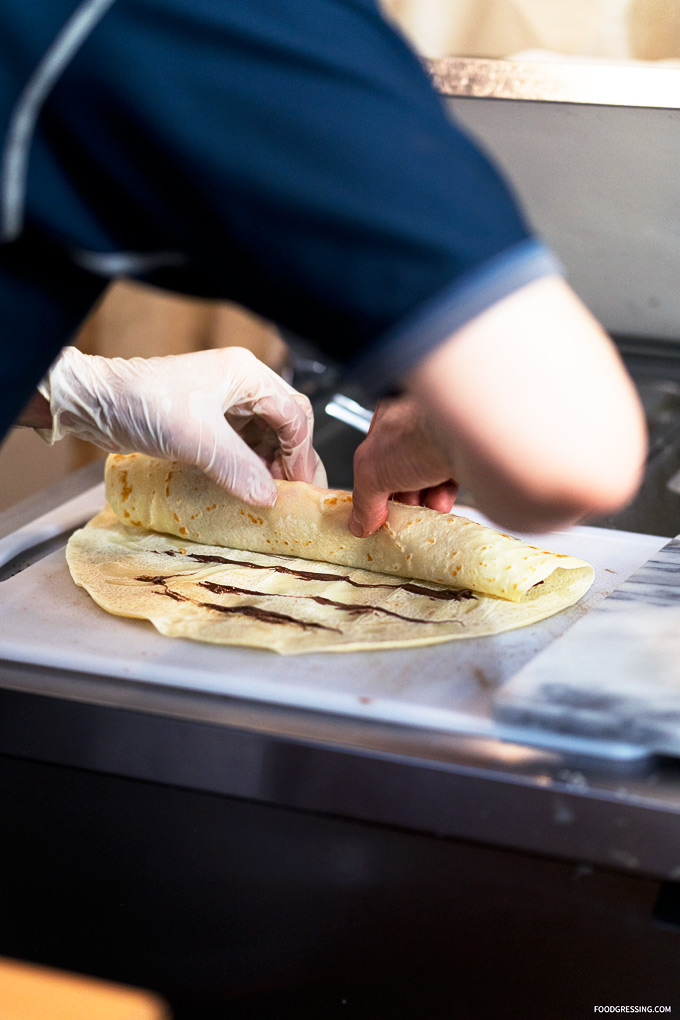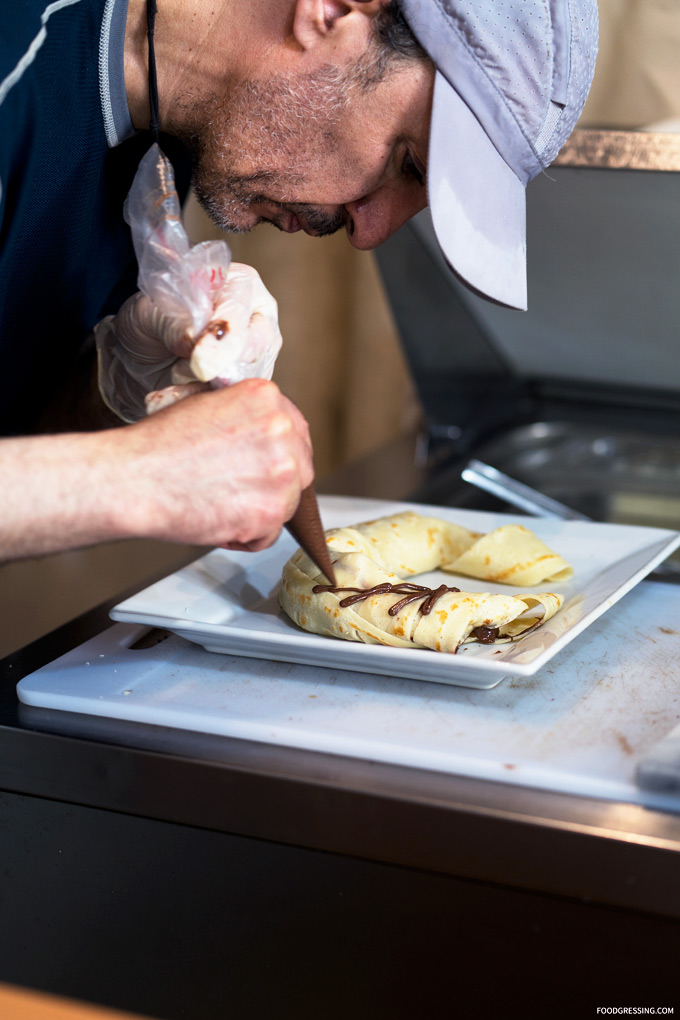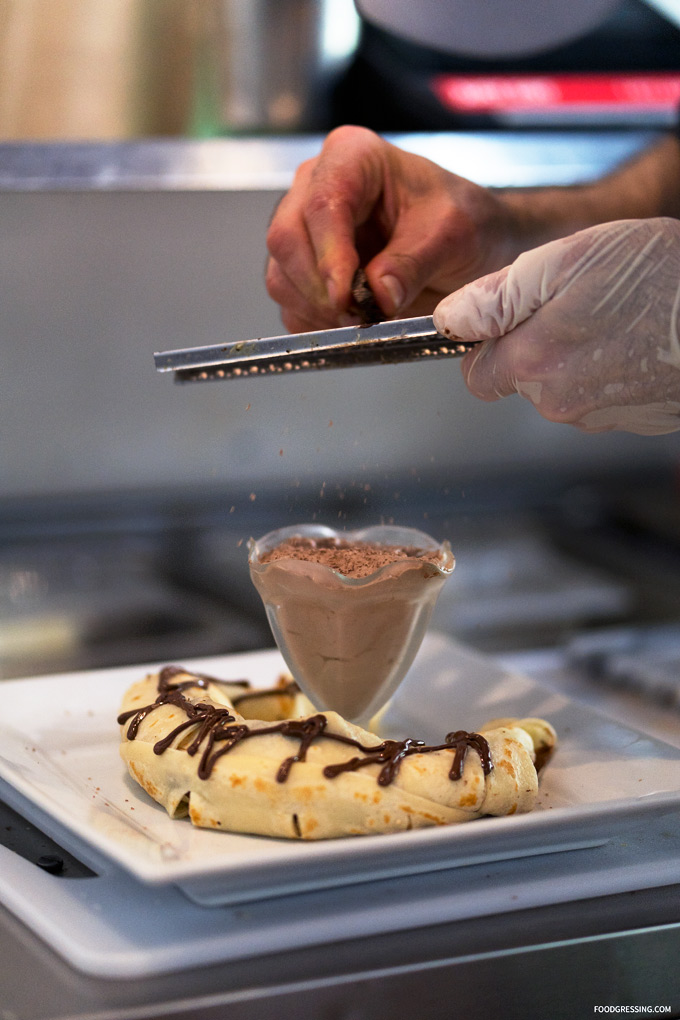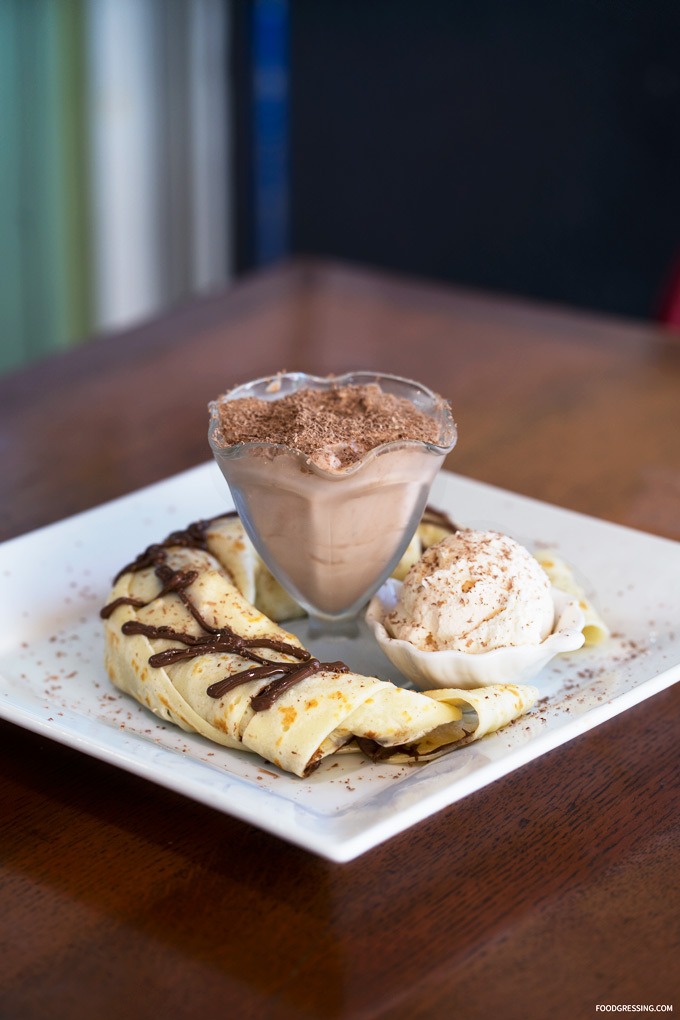 Casablanca Crepe
Address: 1610 Robson St, Unit 108, Vancouver BC
Website: www.casablancacrepedelivery.ca‎