Cocktails to liven up those winter ❄️🌧 blues?  Cactus Club Cafe has introduced two new winter cocktails: The Winter Ginger Smash and the Late Harvest Daiquiri.  I was recently invited to try out these new winter offerings.
The Whiskey Ginger Smash is made with whiskey, lemon, ginger and rosemary.  I liked the balance between the whiskey, ginger and lemon flavours.  The rosemary was a nice touch.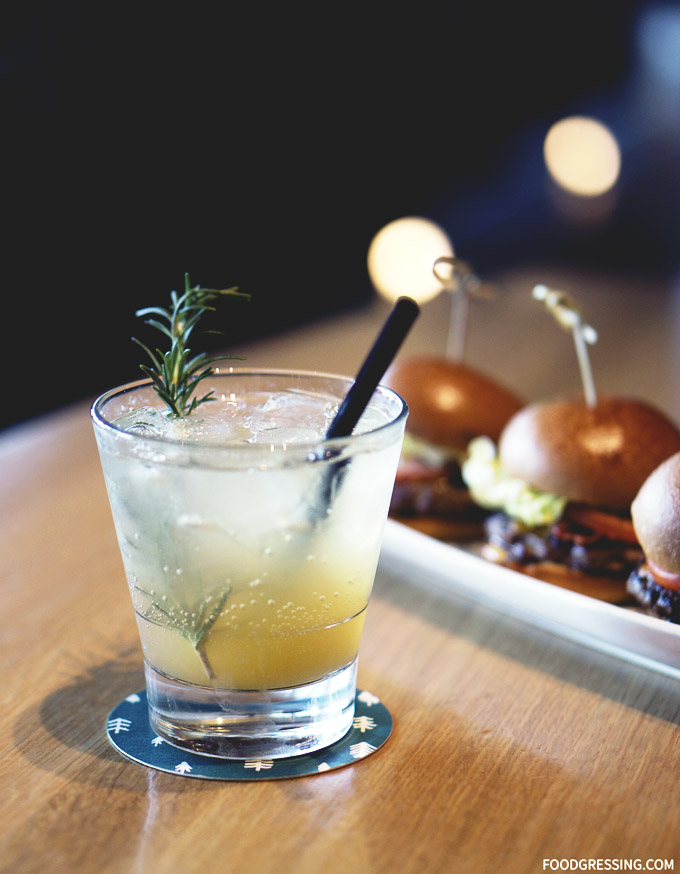 The Late Harvest Daiquiri is made with white rum, lime juice, blackberries, Saskatoon berries, cassis and elderflower.  My favourite part of this drink was the slush.
Both drinks are $8 regularly but you can get them for $5 during Happy Hour.  For more information, visit www.cactusclubcafe.com