Buttermere Patisserie has launched holiday treats ranging from full cakes, a mini dessert set, macarons, and cookies to celebrate the season.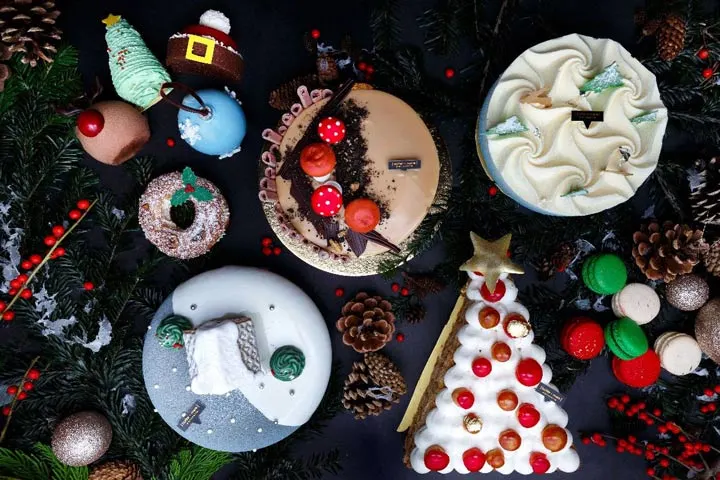 Available now until December 31st, Buttermere Patisserie is offering fan-favourite teatime sugar cookies, Christmas print butter cookies, and a Christmas macaron box:
Teatime Sugar Cookies – 12 pieces/box @ $18
Flavours: raspberry, matcha, chocolate almond
Christmas Print Butter Cookies – 12 pieces/box @18
Flavours: vanilla raspberry and chocolate passionfruit
Christmas Macaron Box – 6 pieces/box @ $20
Flavours: mulled wine, eggnog, black truffle
Available December 1st to 31st, standalone cakes will be available from $65-68; the cake line up includes:
Silent Night, a limited edition 7-inch Oreo and chocolate cheesecake inspired by the world-renowned Christmas carol at $68.
Canadian Woodland, a 6-inch maple bacon cake dedicated to Canada's raw beauty playing on classic, traditional Canadian flavours at $65.
Frozen, a 7-inch coffee and eggnog puffed rice cake that plays homage to the winter's most anticipated beverage – eggnog at $68.
For only 4 days, from December 21st to the 24th, a fourth Christmas cake in addition to a mini dessert set made up of 5 small pastries will be available for purchase.
The Christmas Millefeuille is a tree-shaped pastry layered with chestnut and spiced apple that serves 5 – 6 people at $65.
Buttermere's Christmas mini dessert set ($60) includes the following: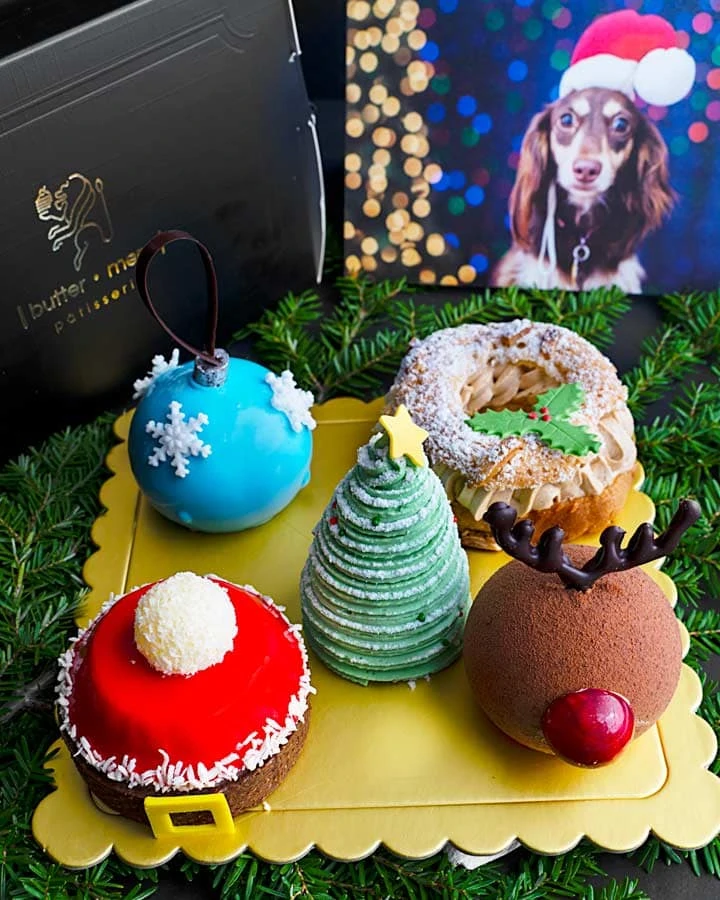 Santa: Chocolate tart and strawberry cheesecake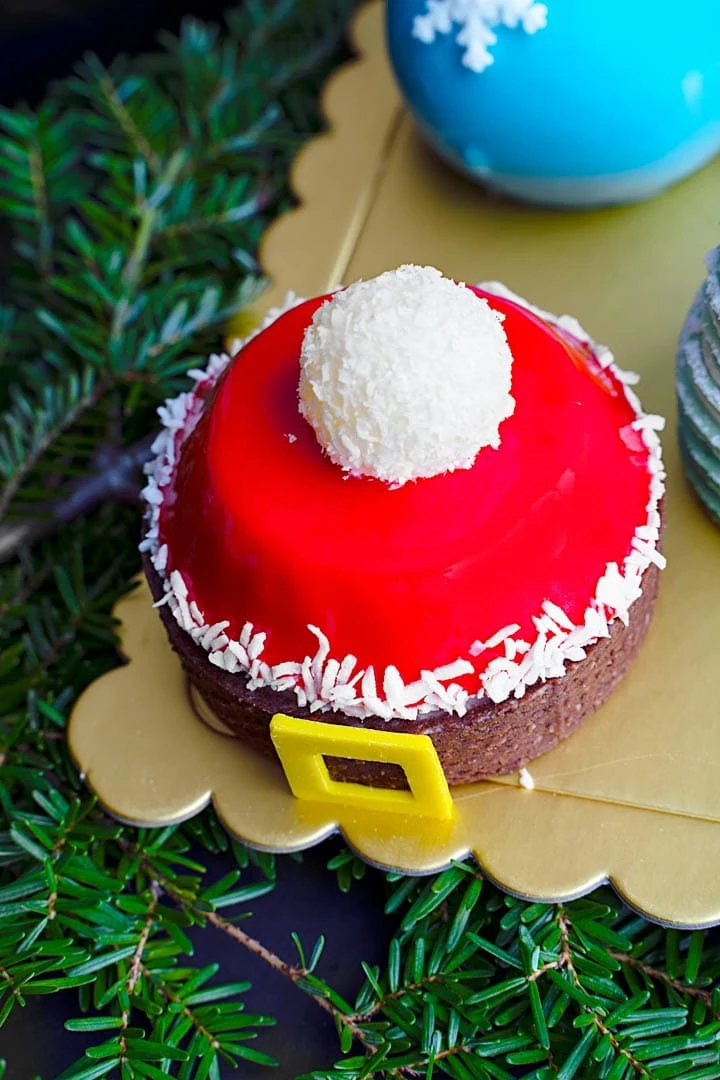 Rudolph: 41% Alunga chocolate mousse with lemongrass banana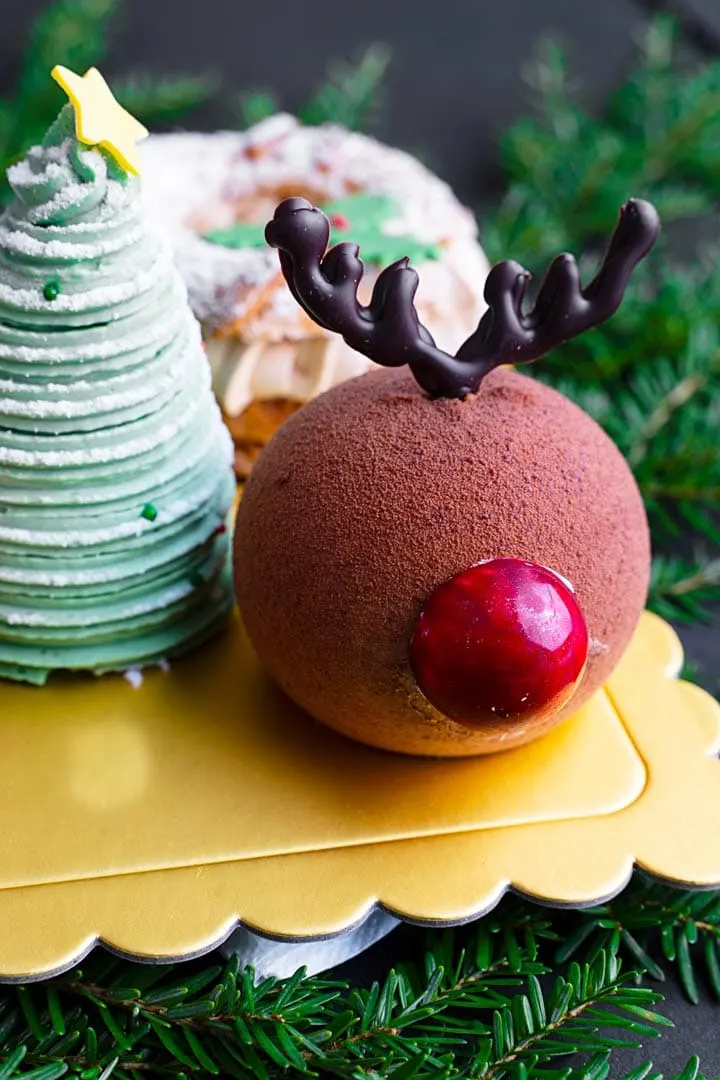 Christmas Wreath: Hazelnut Paris Brest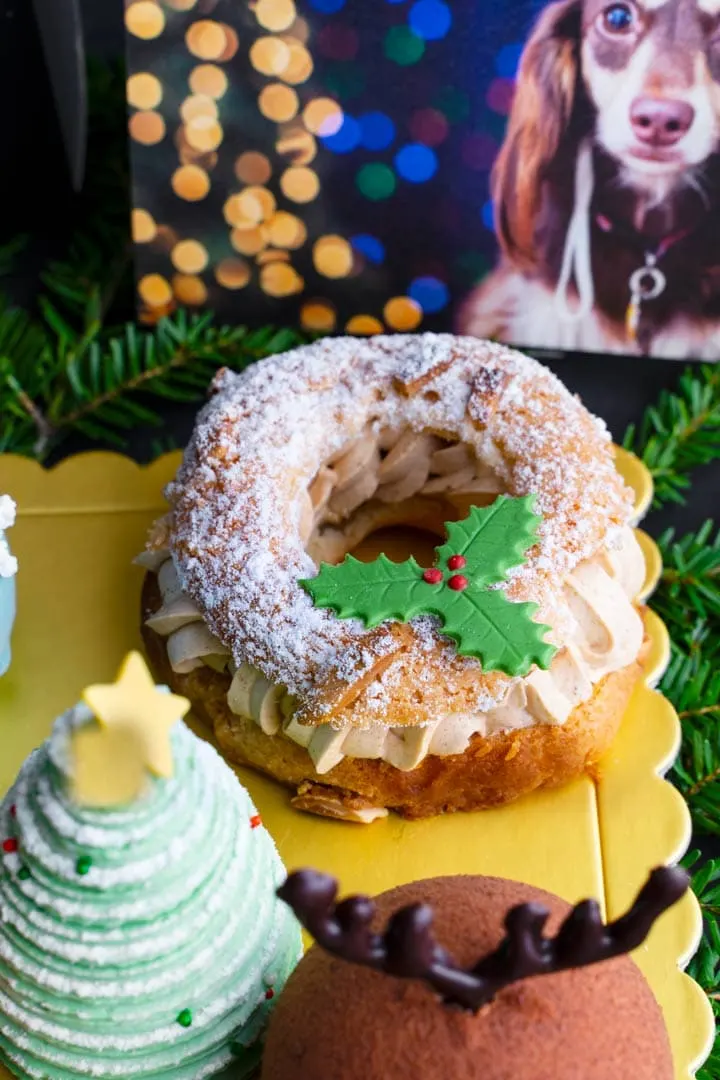 Christmas Tree: Vanilla & Pistachio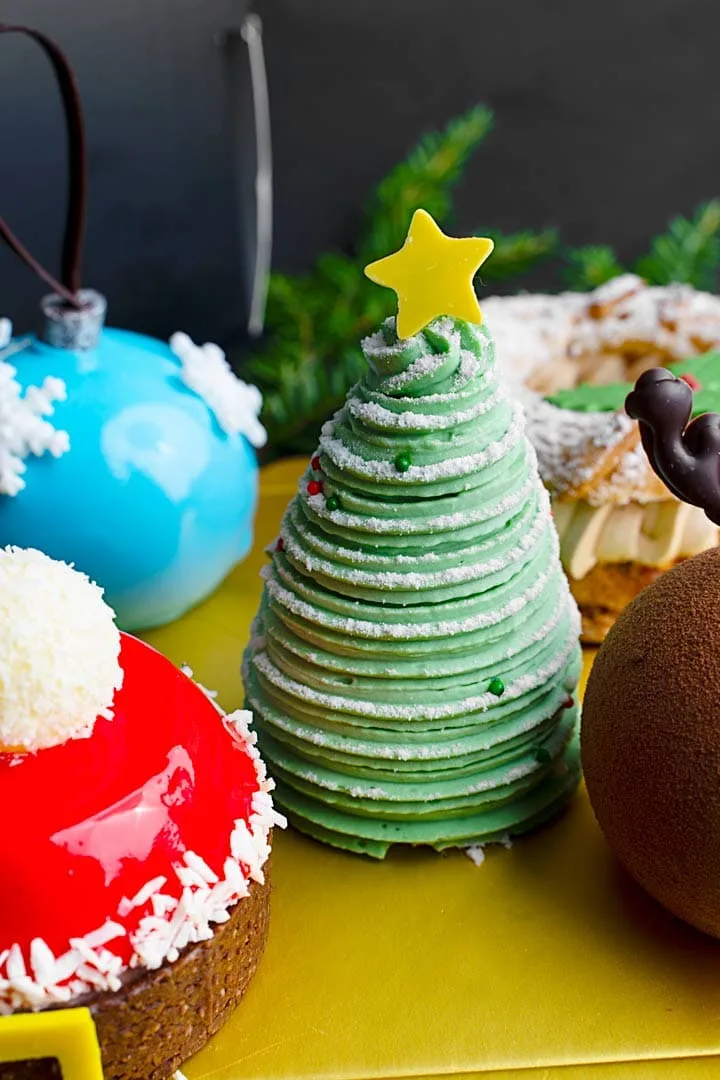 Snow Ornament: Mandarin with apricot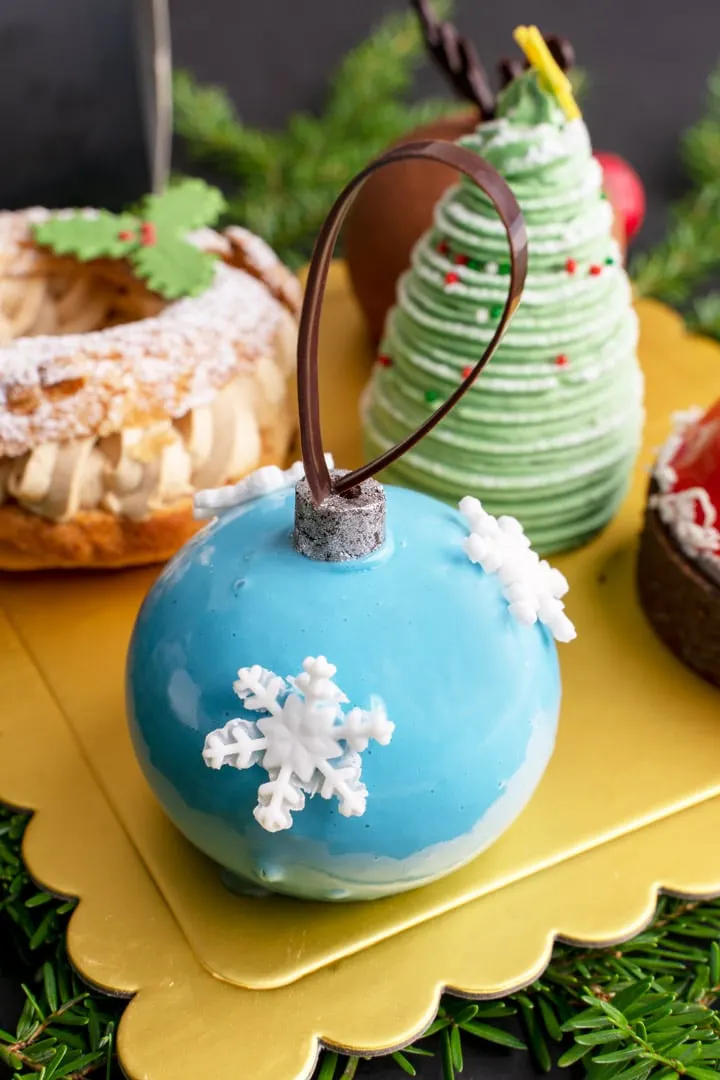 A full Christmas package including a cake of your selection, a Christmas mini dessert set, and your choice of the macarons or cookies is available at $130 – a sweet package.
All orders will require 48-hour advance notice on Buttermere's website with the option for delivery (at an additional cost) or pick up available at Torafuku (958 Main Street) and at Buttermere Café (636 Main Street) in Chinatown during regular business hours.
Holiday hours for Buttermere Café will be 11am – 5pm from December 20th to 23rd, 9am – 12pm on Christmas Eve, and closed on Christmas Day.
Disclosure: I received the Mini Dessert Set by Buttermere.