Burger King Canada has just launched the Sriracha King Sandwich.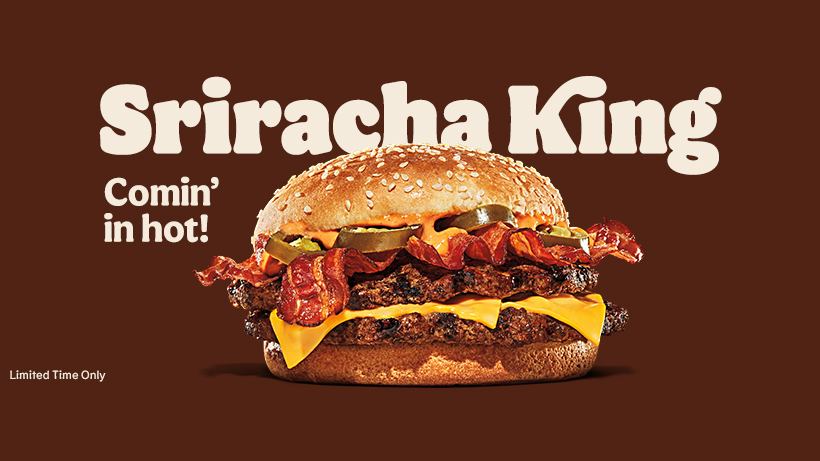 The Sriracha King Sandwich is made of the following:
two flame-grilled patties
cheese
bacon
jalapenos
creamy sriracha sauce
Below is information based on Uber Eats (Vancouver) as it does not seem Burger King Canada has published price and nutrition information their website yet.
Priced at $8.99 (based on Uber Eats), the Burger King Sriracha King Sandwich has 240 calories.
You can make it a meal with a fries and a drink for $11.79. The Sriracha King Meal has 1,580 – 1,870 calories.