There's a new Korean Fried Chicken purveyor in town called "Bukkake Chicken!"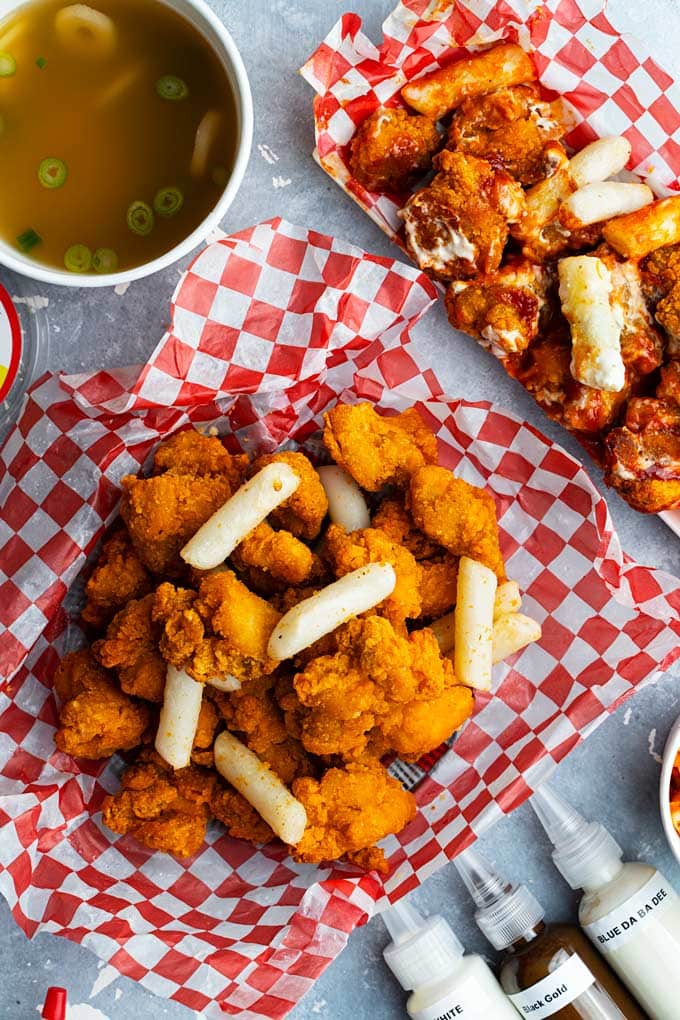 Disclosure: I was offered complimentary media samples.
At this point, you may be wondering (or even giggling) about their name. Here's some background info:
For the uninitiated, the word "bukkake" has been used in food contexts long before it was co-opted by the adult-film industry.
The "bukkake" in Bukkake Chicken's name has no relationship to that other "bukkake", except that the word describes the act of splashing liquid on something.
Operating as a ghost kitchen and partnering with delivery services like UberEats, Bukkake Chicken offers Korean Fried Chicken with fried rice cakes and housemade sauces that you can splash on, mix and match. Nothing more, nothing less.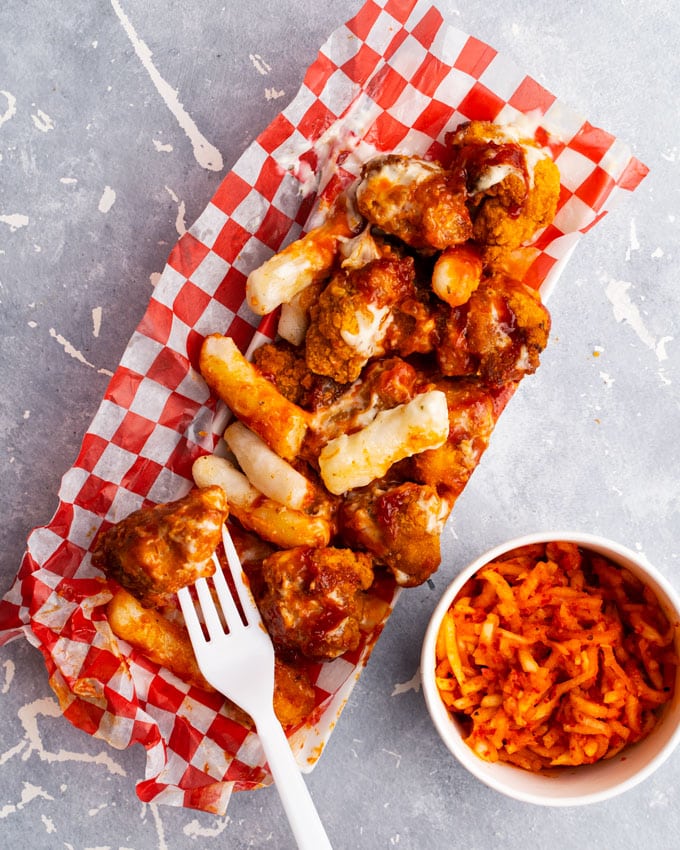 You can customize your order in your own creative way with their cheeky named housemade sauces including Gangnam Style, Blue
Da Ba Dee, Mellow Yellow, Thick 'n White, Umami Mami and Black Gold.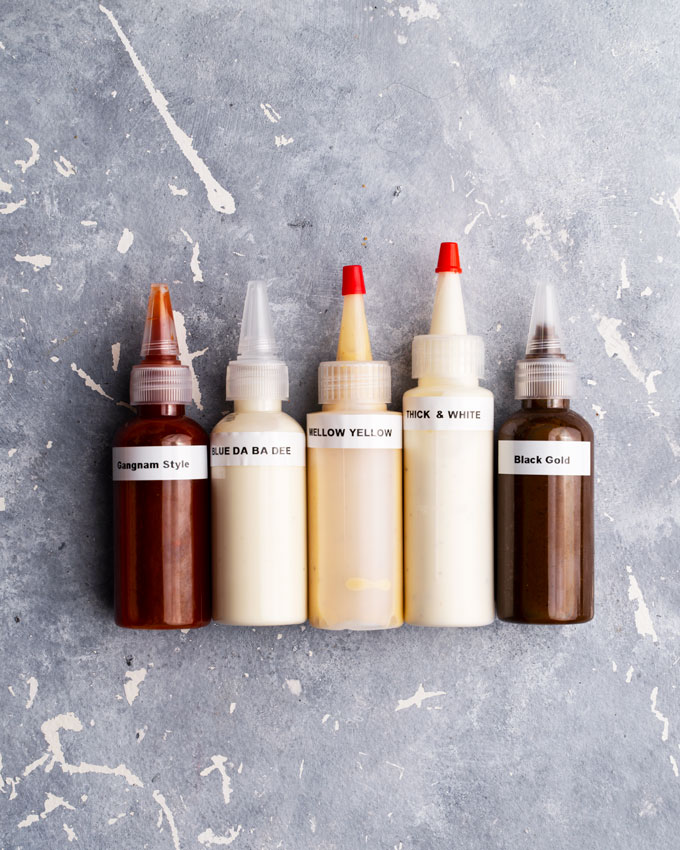 Instead of ordering chicken with the same flavor, they want customers to have the freedom and creativity to mix and match their own sauces.
Of course, you can also choose pre-sauced options to indulge in delicious fried chicken already smothered in their homemade sauces.
Overall, I found the concept of splashing your own sauces on the fried chicken interesting. Furthermore, the branding obviously caught my attention!
It seems like Bukkake Chicken found a few ways to separate themselves from the many Korean fried chicken offerings out there already.
The food was overall good but it can be tricky for Korean Fried Chicken as the pre-sauced ones could get soggy. Good that they let the customers sauce the chicken themselves at home.
You can find Bukkake Chicken on UberEats. Check if they are within your delivery zone.