Bistro 101 is the on-site restaurant at the Pacific Institute of Culinary Arts on Granville Island. The restaurant offers lunch and dinner menus on weekdays and is run by the school's talented and passionate culinary students. I had the opportunity to try their 3-course lunch menu ($26) last month. Here's a look at my experience.
---
Starter
Oceanwise Spicy Salmon Tartare with Avocado and Crispy Wonton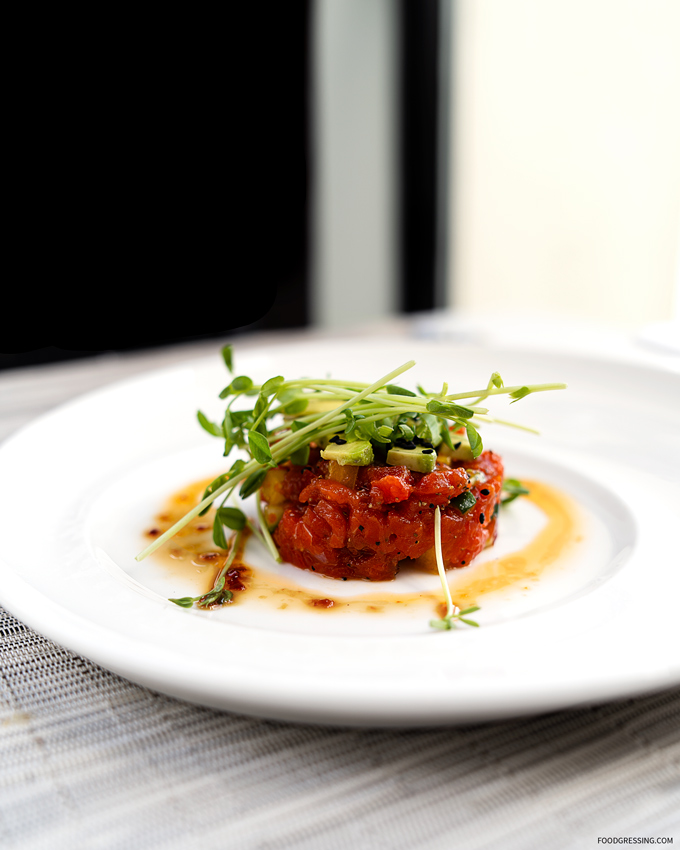 ---
Entree
Mealshare Ricotta & Leek Ravioli (vegetarian option) with Smoked Tomato Fondue and Crispy Basil. For every Mealshare item purchased, a simple, healthy meal to a youth in need through Mission Possible.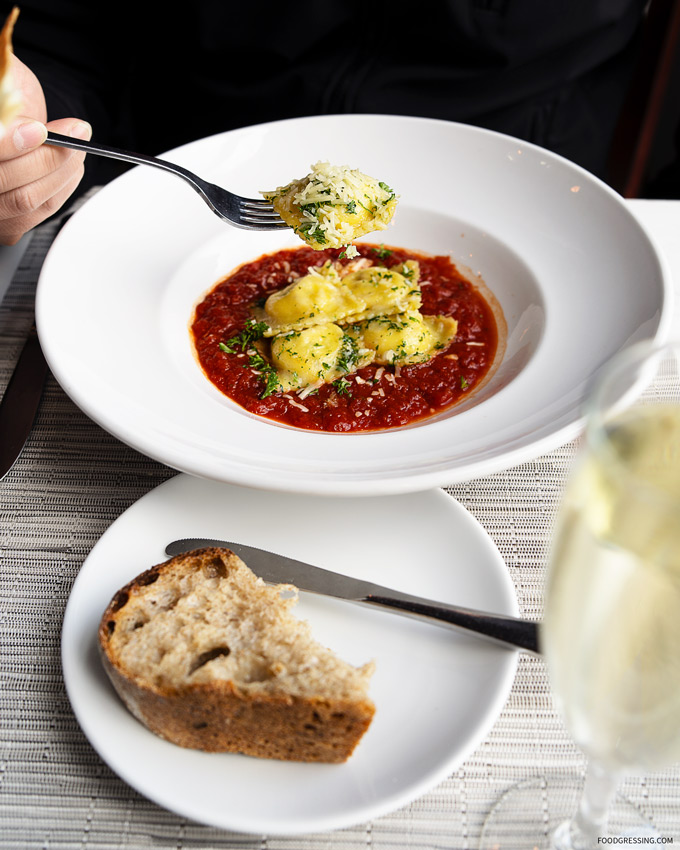 ---
Dessert
Double Fromage Rhubarb Cheesecake with Mascarpone Cheesecake, Chiffon Cake and Rhubarb Compote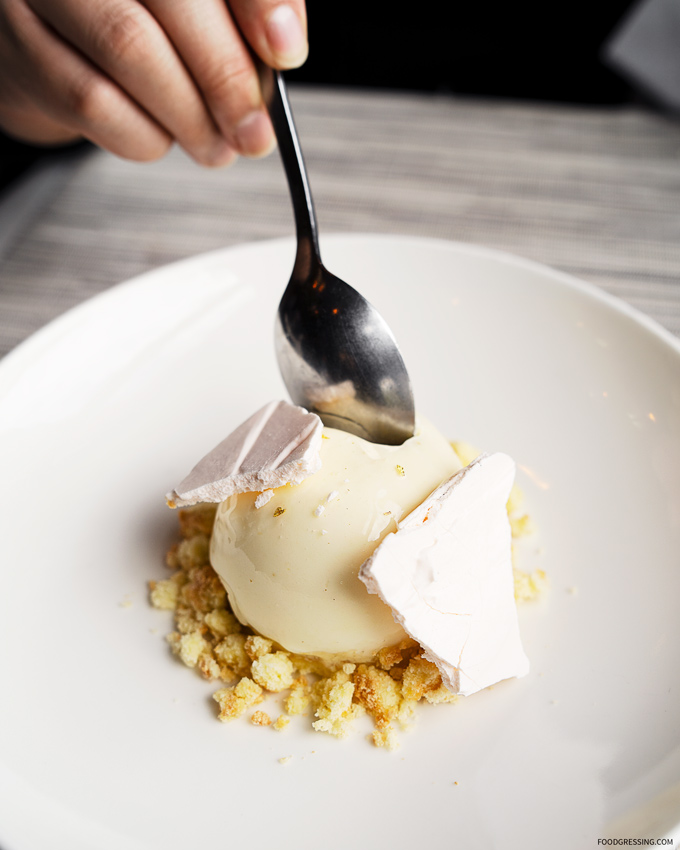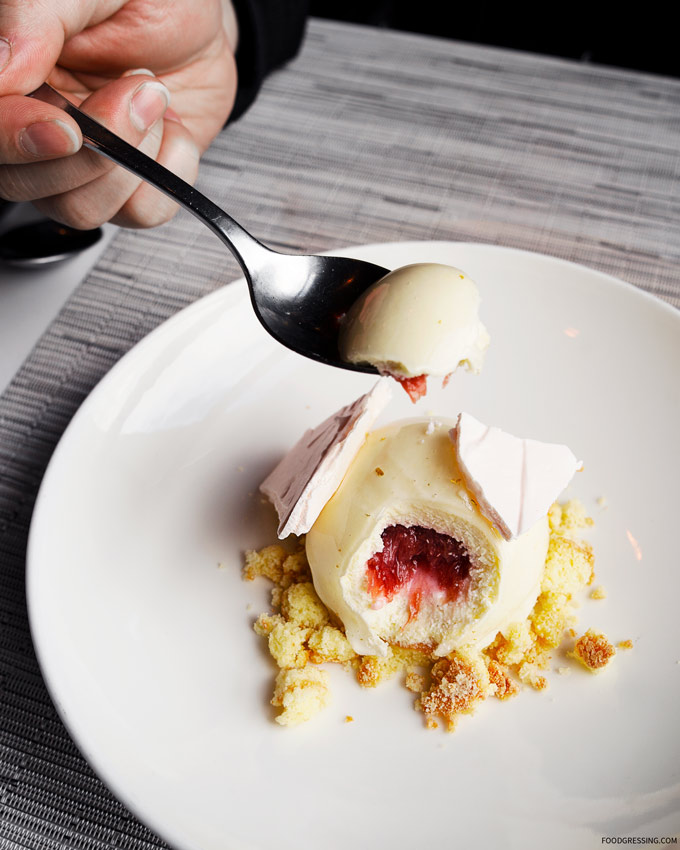 ---
I was really impressed with the execution of the dishes; they were all very delicious. The service was excellent as well and Bistro 101 has a wine list featuring BC Wines.
Reservations for Bistro 101 can only be made up to thirty days in advance and are highly recommended. I recommend trying out their menu and would love to return sometime!
---
Bistro 101 at Pacific Institute of Culinary Arts
1505 West 2nd Avenue enter on Anderson Street, at the entrance to Granville Island, Vancouver, BC
https://www.picachef.com