Here's a look at BETA5's new cafe space from a media preview that I attended.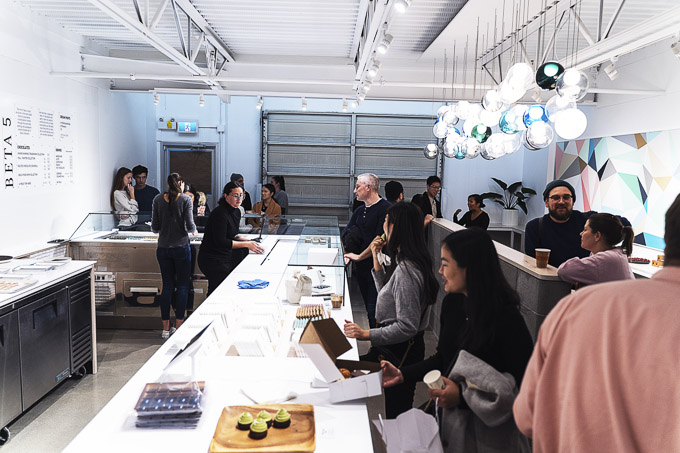 The 900 square feet, 16-seat cafe features BETA5's trademark chocolates, cream puffs, and new to BETA5 – coffee, tea, and exclusive hot chocolates. The new retail cafe is next door to the original shop which is now closed.
BETA5 is a contemporary and innovative chocolate and pastry shop in Vancouver. They were named as one of North America's Top Ten Chocolatiers, have received numerous International Chocolate Awards, and have been recognized nationally and internationally for their work.
Check out my video recap from the event:
---
BETA5 Cafe Menu
On the menu are BETA5's rotating selection of flavours of cream puffs and award winning chocolates. The drink menu features espresso-based drinks, steamed milk, oat milk and hot chocolate (which uses 66% dark chocolate).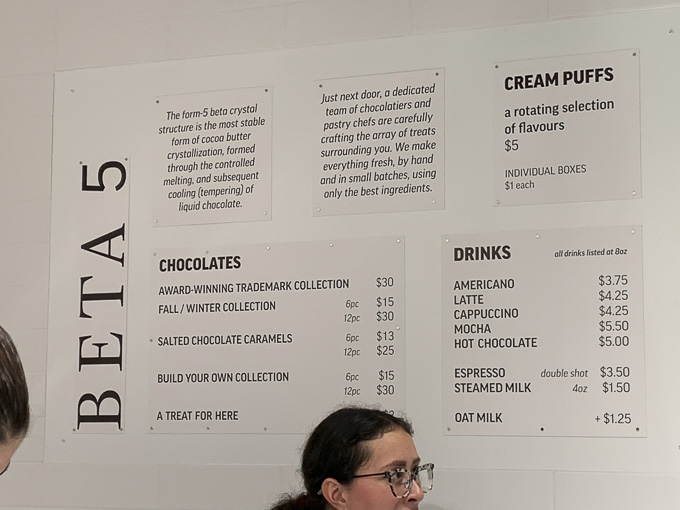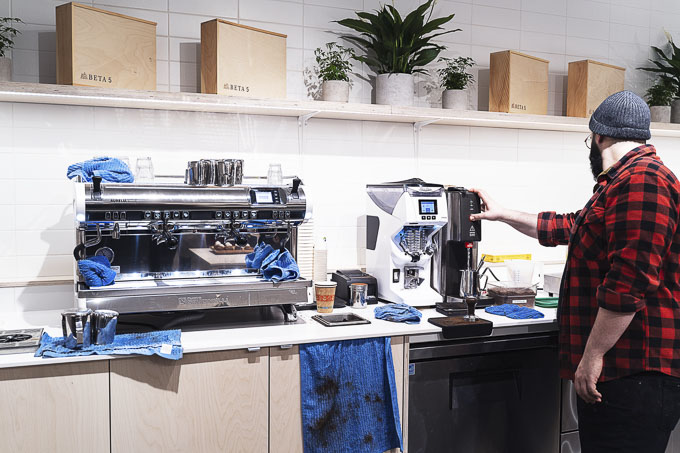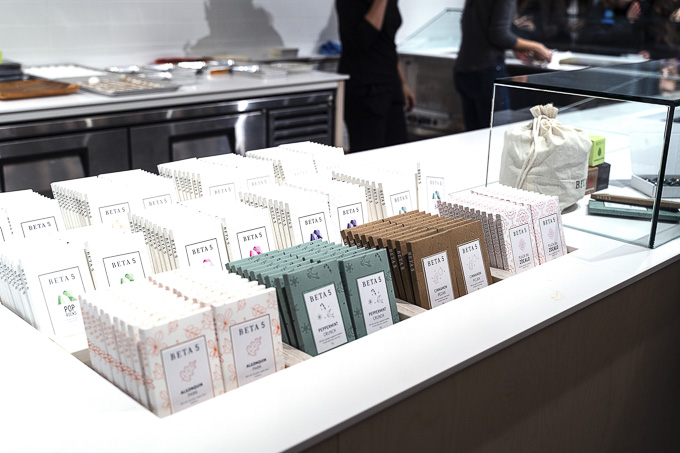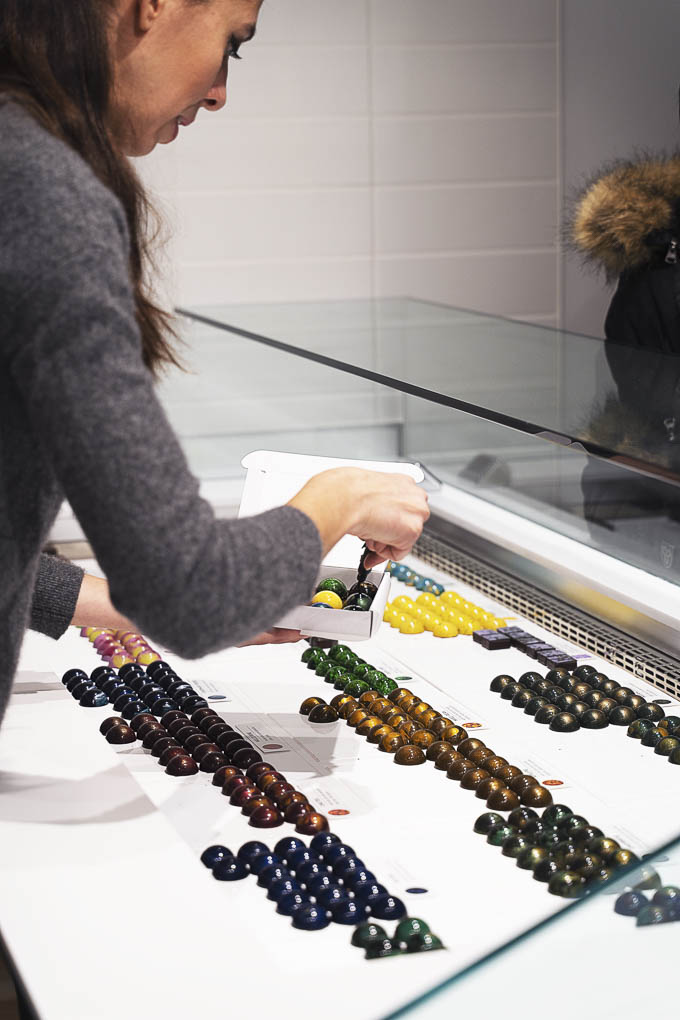 The cream puffs are presented in a temperature-controlled display case.
---
2019 Holiday Collection
I also had the chance to try some of their 2019 holiday cream puffs: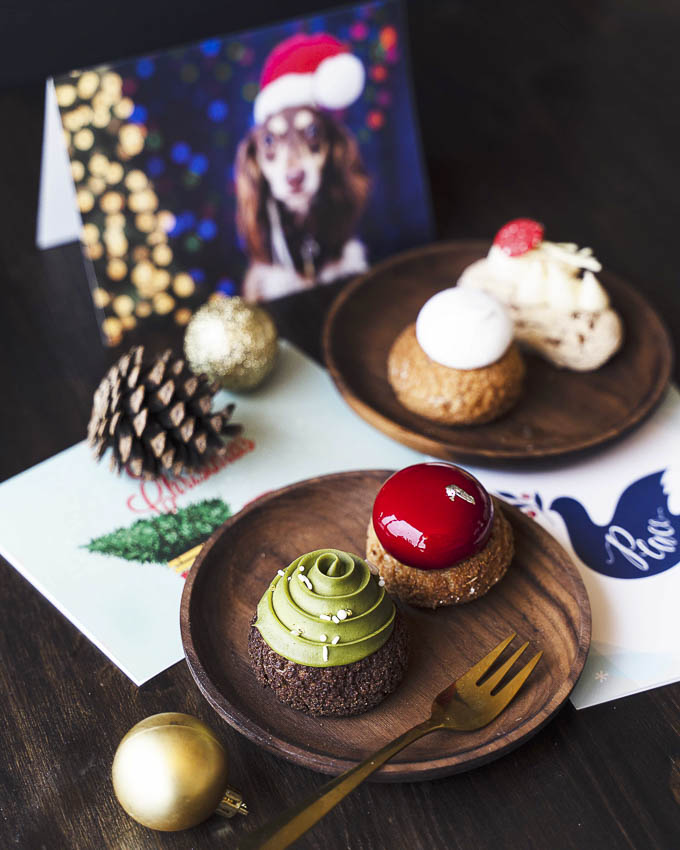 1. Christmas Tree (black sesame mousse, yuzu curd, matcha)
2. White Forest (pinapple curd, coconut whipped ganache, coconut crumble)
3. Rudolph's Nose (strawberry mousse, milk tea mousse, genoise sponge cake)
4. Snowball (raspberry mousse, blueberry compote, passionfruit curd, pavlova meringue)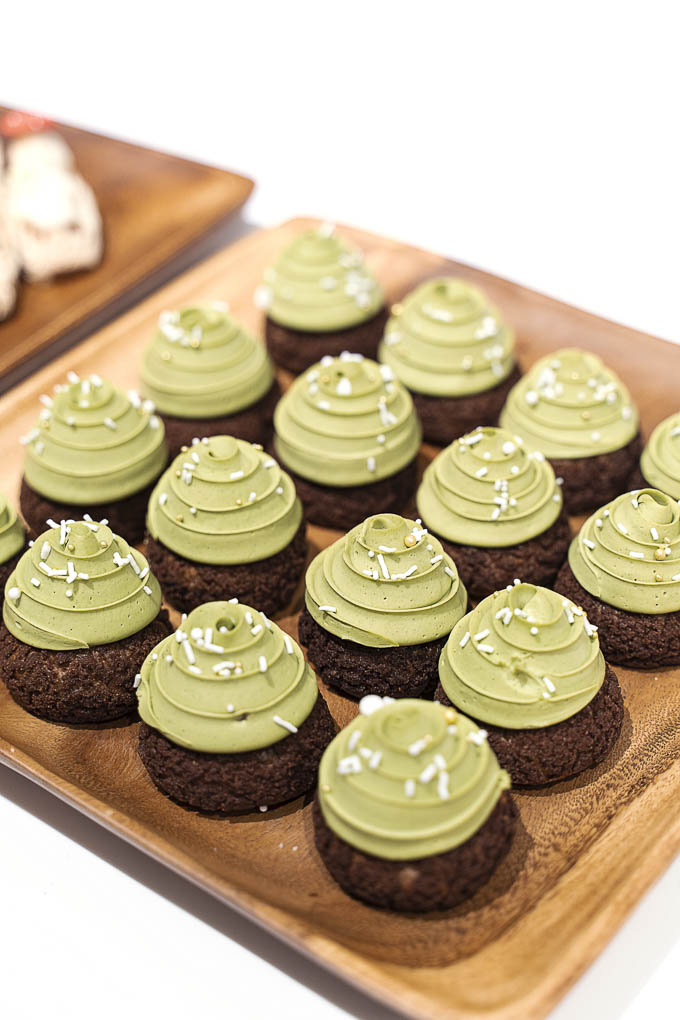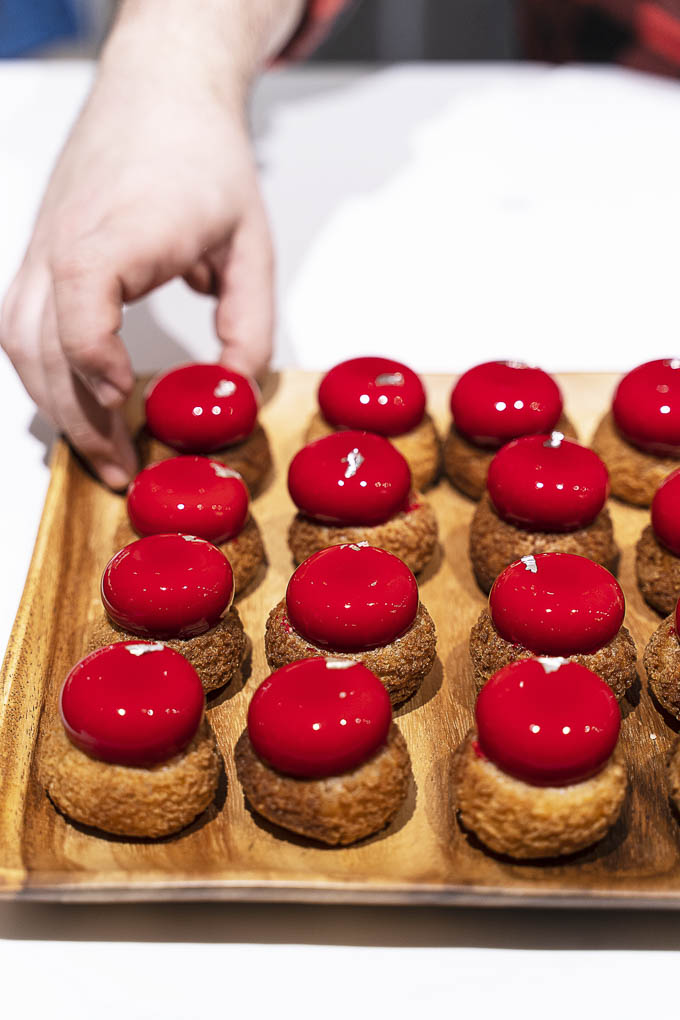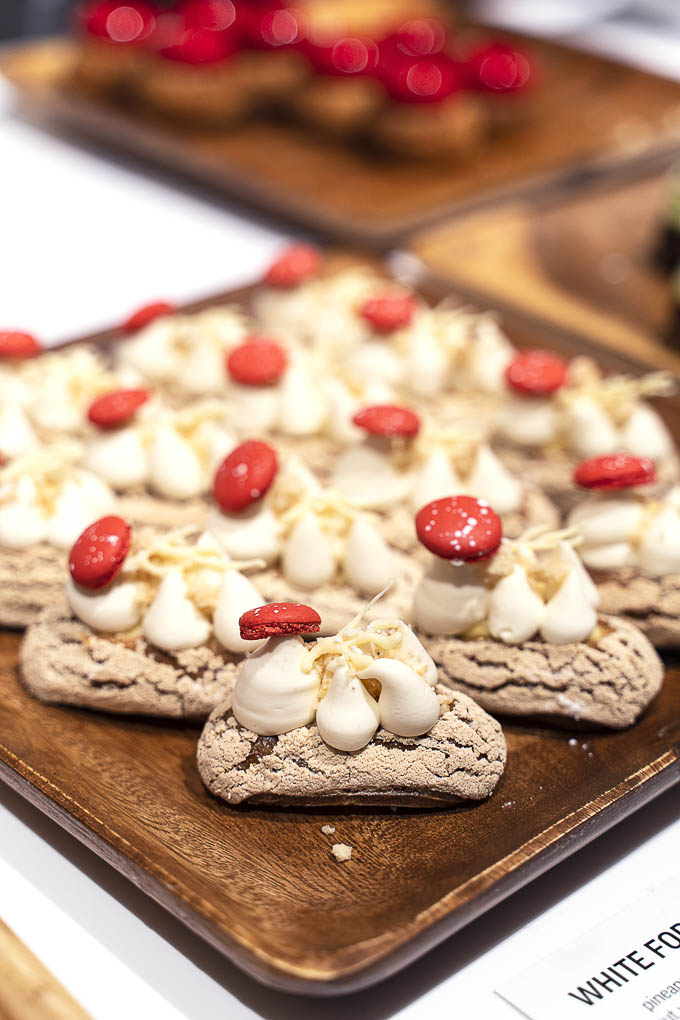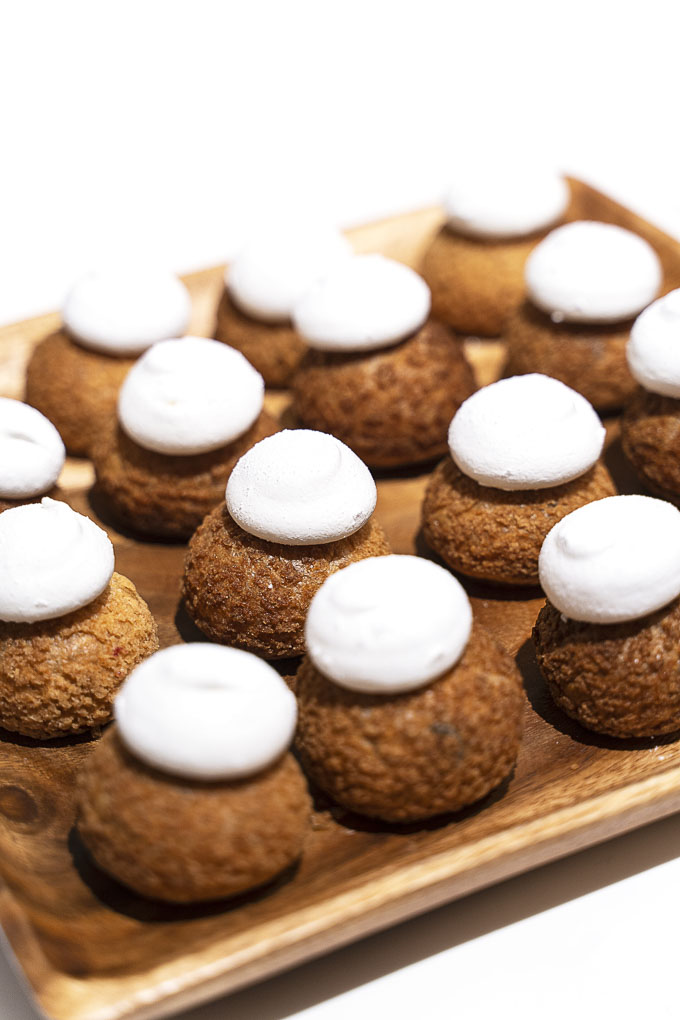 ---
BETA5 Chocolates
413 Industrial Ave, Vancouver, BC
shop.beta5chocolates.com