The Big Apple is known for many things, but the vibrant food scene is likely at the top of the list. How do you choose where to make a reservation for your next date night with so many excellent restaurants? Don't worry- we have you covered. Read on to discover the best romantic restaurants in NYC.
Osteria 57
While Osteria 57 (57 W 10th St) is an Italian restaurant, it definitely leans more towards the Mediterranean side.
Seafood, fresh vegetables, and plant-based entrees abound on the menu, but Osteria also serves Italian classics like spaghetti, tiramisu, and cacio e pepe.
Some highlights of the menu include the Homemade Pappardelle with Pistachio Pesto; Braised Cctopus with Homemade Shell-Shaped Pasta; and Branzino with Celery Root Purée.
With a mosaic-tiled bar, indoor plants, hardwood floors, and cement and brick walls, you will enjoy the bohemian vibe of this restaurant.
One if by Land, Two if by Sea
One if by Land, Two if by Sea (17 Barrow St) is known as one of the most intimate and romantic restaurants in NYC, and for a good reason.
It is known to also be one of the most romantic restaurants in the world.
The bar area is home to a lovely fireplace and old-school chandeliers, while the main dining room features exposed brick, with candles and flowers on each table.
This iconic restaurant specializes in classic American food.
Choose from delicious mains like Beef Wellington, Pan Seared Halibut, Rohan Duck Breast and more.
Don't skip dessert; the chocolate soufflé is a must-try.
La Grenouille
Next on this list of best romantic restaurants in NYC is La Grenouille (3 E 52nd St).
There's no need to buy a bouquet for your date if you are visiting La Grenouille.
Every inch of this space is filled with lovely and vibrant flowers, along with floral wallpaper, floral curtains, and rich colors.
Owner Philippe Masson continues the family legacy by creating stunning flower arrangements in the restaurant and enchanting diners with Haute French cuisine.
Established in 1962, La Grenouille is a longstanding restaurant in New York City that is glamorous and timeless.
On the menu, you'll find delectable dishes such as Pan Seared Foie Gras; Lobster Tails with Raviolis; and Braised Oxtail in Burgundy Wine Sauce.
Stay for the live jazz music on Wednesday-Saturday evenings.
Le Bernardin
Why would you need to go to Paris when you can dine at the iconic Le Bernardin (155 W 51st St)?
Elegant woodwork, exquisite flowers, and chic decor make this French venue feel ultra-elite.
While Le Bernardin serves French cuisine, the highly fresh seafood is the show's real star.
Chef Eric Ripert prepares an excellent tasting menu with dishes such as Sautéed Langoustine; Osetra Caviar on a "Potato Cloud;" and Spiced Poached Pear with Tahitian Vanilla Custard.
L'Artusi
Located in the chic West Village, L'Artusi (228 W 10th St) serves small Italian plates and plenty of Italian wine.
While the first floor is home to a white marble bar and shared booth seating, the restaurant can seat 110 guests and is home to a chef's counter, which overlooks an open kitchen.
Enjoy specialties like Wagyu Carpaccio, Bucatini, and Venison Osso buco, but the wine list, featuring mainly Italian wines, might be longer than the actual food menu.
Frevo
Concealed behind an art gallery, Frevo (48 W 8th St) only has 14 seats surrounding an intimate chef's counter.
Decorated with candles, several shades of gray, and dim lighting, Frevo feels exclusively elegant.
Frevo serves a tasting menu focused on quality ingredients, emphasizing simplicity, seasonality, and sustainable practices.
You'll find dishes like Black Truffle; Tilefish; Green Circle Chicken and White Chocolate Acai.
This hidden restaurant is guaranteed to impress your date, but don't forget to make a reservation.
Scarpetta
Glass chandeliers, a twinkle-lit patio, and indoor greenery are just a few things to love about Scarpetta (88 Madison Ave).
As one of the best romantic restaurants in NYC, this upscale Italian venue is located in The James New York (a luxury boutique hotel).
The Italian expression, "fare la scarpetta," describes the gesture of taking the little boot-shaped piece of bread to soak up the remaining sauce left in the pot of one's home kitchen.
The restaurant's name is derived from this familial gesture and represents the indulgent pleasure of savoring a meal down to its very last taste.
Some highlights of the menu include handmade pasta (like Lobster Tagliolini Nero and Duck & Foie Gras Ravioli) and delectable mains (like Roast Chicken, Veal Tenderloin and Muscovy Duck).
Still, the dessert menu might be the real gem.
With indulgences like Apple Crostata; Warm Pecan Bread, and Valrhona Chocolate Cake, you will definitely want to save room.
Il Buco
In 1994, Il Buco (47 Bond St) initially opened as an antique store in NYC's charming NoHo neighborhood.
Today, this restaurant is one of the most treasured restaurants in the city.
Il Buco's cobblestone patio and wooden tables are perfect for a romantic summer evening.
Inside, you will feel as if you have transported to old-world Italy.
Because Il Buco partners with local farms, you can delight in the freshest flavors and ingredients of traditional Italian staples.
The menu changes seasonally but you can expect dishes like Pan-Roasted Colorado Rack of Lamb; Seared Filet of Alaskan King Salmon; and house-made Gnocchi.
Gabriel Kreuther
At Gabriel Kreuther (41 W 42nd St), Head Chef Gabriel's French training and passion for NYC comes together to create a luxurious experience and equally impressive cuisine.
Miso-Marinated Prime Steak; Roasted Alsatian Country Sausage; and Red Wine Marinated Sea Bass are just a few of the tasty delicacies on Gabriel Kreuther's menu.
A spacious dining room, eclectic wallpaper, salvaged-wood beams and an airy patio give this venue an elegant and comfortable feel.
Craft
Dramatic drop-down lightbulbs, unique paneling, and earthy tones give Craft (43 E 19th St) a quality of understated luxury.
Craft specializes in preparing effortless dishes which highlight farm-fresh, seasonal ingredients.
Enjoy staples like braised beef short ribs and an abundance of seasonal sides ranging from sauteed greens to potato puree.
Jean-Georges
Overlooking Central Park, Jean-Georges (1 Central Park West) is a sophisticated French venue that serves a rotating menu centered around the local farmers' market.
With floor-to-ceiling windows, airy colors, dramatic light fixtures, and beautifully plated meals, Jean-Georges is an ideal destination for romantic date night in the city.
Jean-Georges opened in 1997 to critical acclaim and is the jewel of Chef Jean-Georges Vongerichten's empire.
The local farmer's market is the driving force behind the seasonal, ever-changing menu which blends French, American, and Asian influences.
Guests can enjoy prix-fixe menus with dishes such as Yellowfin Tuna Ribbons; Roasted Foie Gras; King Crab Purses and more.
La Lanterna di Vittorio
Let La Lanterna di Vittorio (129 MacDougal St) be an enchanting oasis for your next romantic evening.
With a lantern-lit indoor garden, intimate tables, and a fireplace ablaze during the winter months, you couldn't ask for a more idyllic restaurant.
Serving light Italian fare, you can order a flight of lasagna, calzones, paninis, Italian pastries, gelato, and several decadent coffee drinks.
Mareluna
Fancy a cozy Italian dinner followed by a stroll along coveted streets of NYC's most stylish neighbourhood? Check out Mareluna.
Located in the heart of SoHo between West Houston and Prince Street, Mareluna takes an innovative and modern approach to Italian cooking.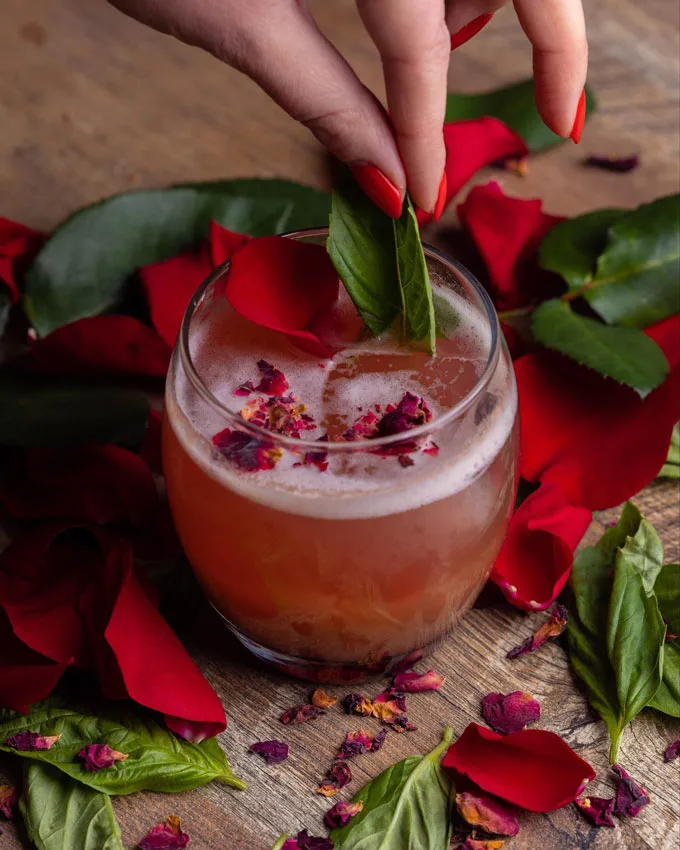 Think Burrata & Caramelized Figs and Tre Pesci al Cartoccio (trio of market fish, zucchini, tomatoes, sweet peppers, olives, basil, saffron).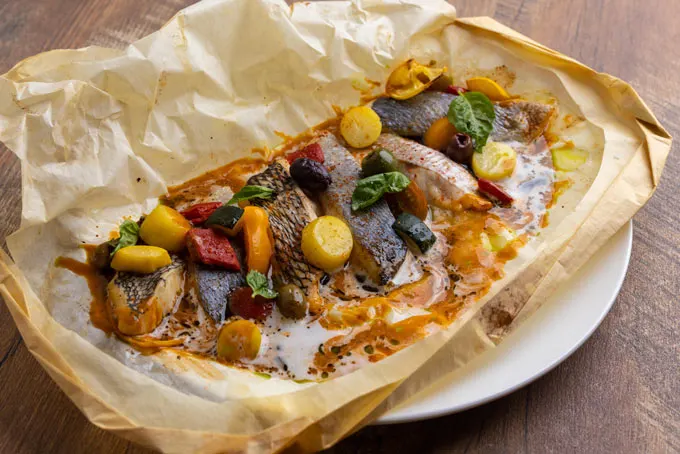 Brought to life by restaurateurs Marco Britti and Andreea Milgram, Mareluna is proud to present a modern twist on traditional Italian cooking, bringing you the best of every Italian region.
When you step in, you'll see a wall full of red flowers to your right and beautiful mirrors on the left.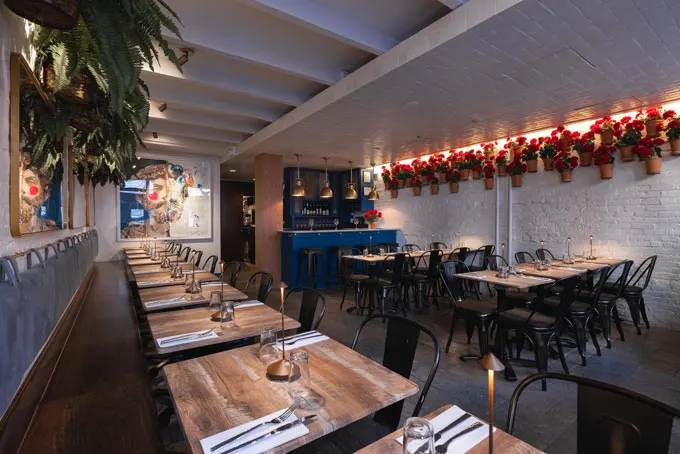 Decor is modern but cozy and the staff are trained to make you feel at home.
With a great wine selection and innovative cocktail list and perfectly shareable plates, this restaurant makes a cute date night spot.
Tuome
Last but not least on this roundup of best romantic restaurants in NYC is Tuome (536 E 5th St).
Located in the East Village, this restaurant showcases a colorful blue and orange wall, hardwood floors, exposed brick, and a heated outdoor patio.
While the atmosphere is vibrant, Tuome is best-known for its excellent Asian fusion.
If you order the "Pig Out," you'll get a gigantic portion of Berkshire pork, peanut noodles, and a spicy sauce.
When you go out to Tuome, you will be sure to leave with a satisfied belly.