Raise a glass to National Margarita Day this February 22! Though the drink's holiday falls smack dab in the middle of winter, what better place to celebrate the topical drink than in sunny Florida? Here is a roundup of the best margaritas in South Florida featuring some of the area's most iconic dining destinations to sip on some marvelous margaritas on this very special day.
ASTRA Rooftop
Visit ASTRA for an impressive 360-degree rooftop views of Wynwood while enjoying the restaurant's fruity margarita concoction.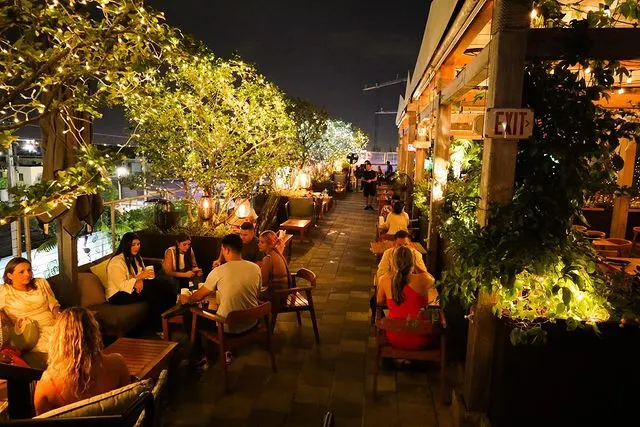 The Berry Margarita ($16) is made with Casa Noble Blanco Tequila, yellow chartreuse, agave, lime, and strawberry.
The fresh drink is ideal to try at the rooftop lounge while experiencing bites from its Greek-inspired Mediterranean menu.
COCO Miami
The Design District's recently opened COCO Miami presents European elegance and fine service, making it a chic destination to enjoy a decadent margarita.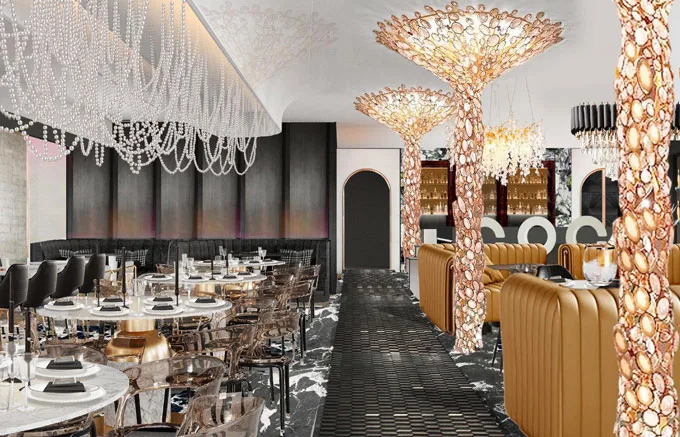 The restaurant's Alter Ego Margarita ($20) is made with Don Julio Reposado, Domaine Canton Ginger, thai chili, tangerine syrup, and lime.
Bahama Breeze
For National Margarita Day, Bahama Breeze will be offering $2.22 Classic Margaritas all day long. An Island escape awaits with Caribbean-inspired food, 20+ housemade tropical cocktails and a vibrant atmosphere.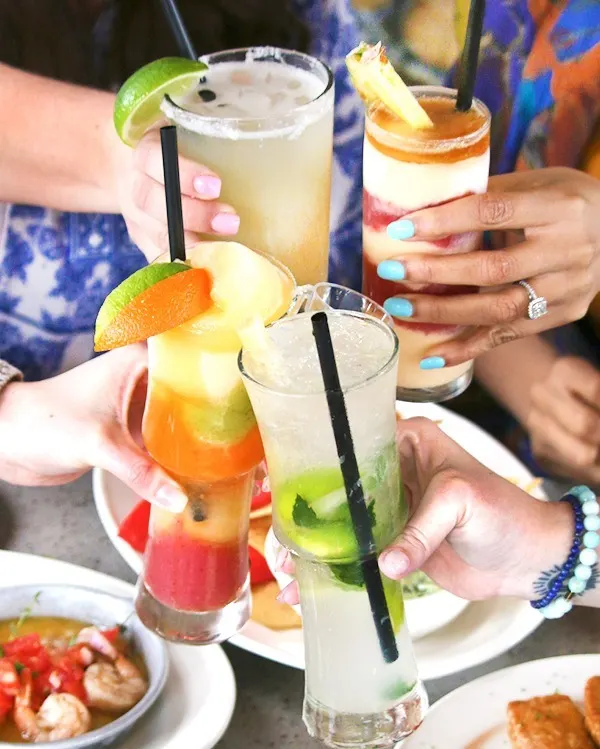 Cheddar's Scratch Kitchen
Cheddar's Scratch Kitchen is celebrating National Margarita Day like every other—with a generous pour at a great price. With 10 different varieties to choose from, guests can go classic with Texas Margarita—served in a glass as big as its namesake starting at $5.99—or top off the night with the Grande Top Shelf Margarita starting at $9.29, each served on-the-rocks or frozen and with the option to swirl with Strawberry or Sangria. Feeling fancy? The El Patron Margarita is kind of a big deal at just $10.49, served on-the-rocks and shaken with Patron Silver tequila and Patron Citronge.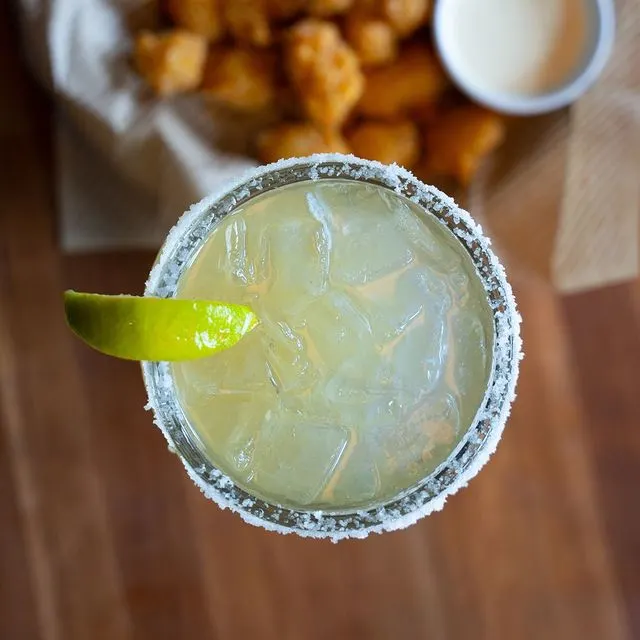 Canyon
Canyon serves unique American artisanal cuisine with Asian, South, and Central American undertones in an intimate space with a full bar featuring the notorious Prickly Pear Margarita.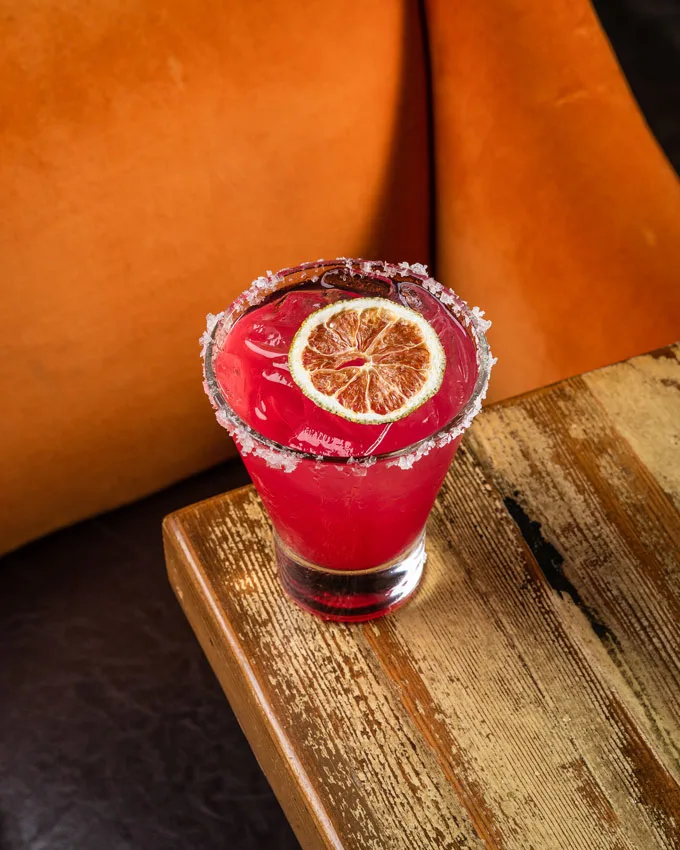 A Fort Lauderdale rite of passage made with an infusion of Hornitos reposado tequila with prickly pears, triple sec, and house-made sour mix.
YOT Bar & Kitchen
A hidden gem situated in one of the most breathtaking waterfront locations imaginable within the Lauderdale Marine Center; YOT provides simple, yet sophisticated American cuisine and craft cocktails featuring the house favorite Aquaholic Mangorita.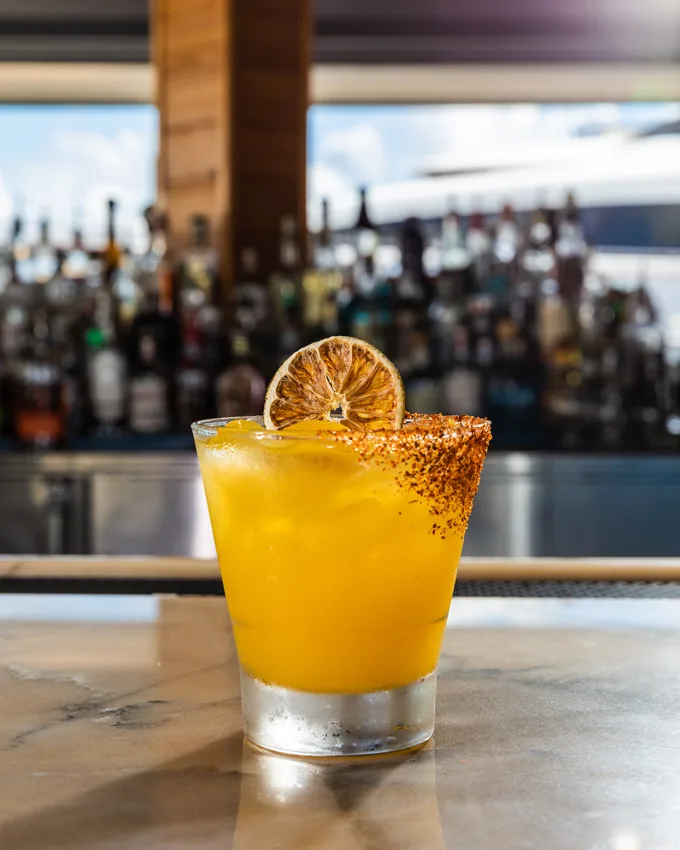 Carefully crafted with jalapeno-infused Milagro Blanco tequila, agave, mango, and fresh lime and shaken to perfection.
Rivertail
Situated along Fort Lauderdale's iconic New River, Rivertail embodies the essence of chic yet casual waterfront dining.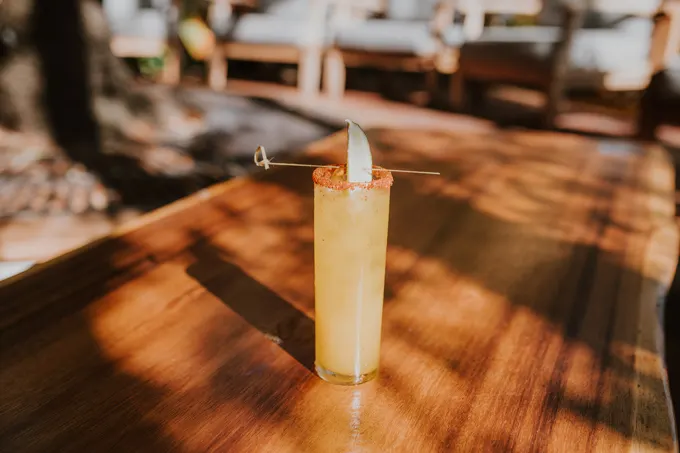 The seafood-driven menu at Rivertail is curated by James Beard Award-nominated chef Jose Mendin, and the happy hour deals are "reel" specials, featuring a variety of food and drink deals.
The Mango Margarita is the perfect mix of spicy and sweet with its combination of premium Blanco tequila, fresh mango puree, spicy jalapeño agave, and fresh lime juice.
Shaken or served over ice, the Mango Margarita offers a South Florida twist on the classic margarita.
JohnMartin's
Nestled on Miracle Mile in Miami, JohnMartin's is a quintessential Irish pub with a thoughtfully curated selection of Irish whiskey, craft beer, and other spirits alongside a classic menu of authentic Irish and traditional American dishes.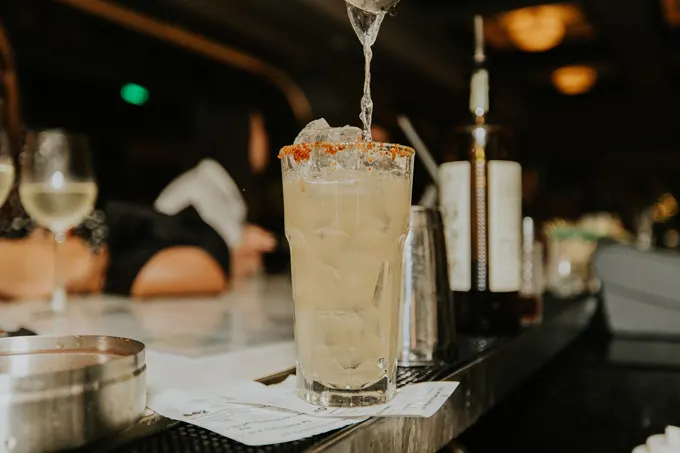 The extensive spirits menu includes the Miracle Mile Margarita. It's a classic margarita with premium Blanco tequila and tajin rim with a choice of delicious flavors including watermelon, tamarind, passion fruit, or guanabana.
Negroni Bistro & Sushi Bar
The Midtown Miami hotspot Negroni Bistro & Sushi Bar serves up a variety of international comfort fare, from modern Latin American bites to a Nikkei sushi bar.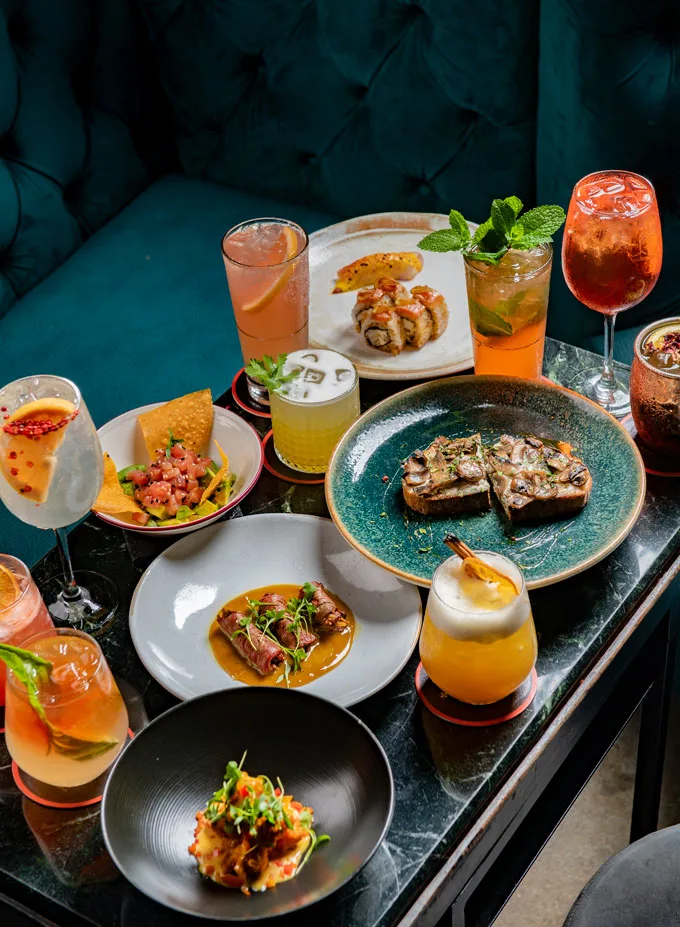 Despite its namesake referencing another classic cocktail, Negroni offers its own signature margarita the Deadpool ($27), with Close Azul Plata tequila, Cointreau, lime juice, hibiscus syrup, and black Hawaiian sea salt.
Kosushi Miami
Toropikaru ($18), literally "tropical" transliterated into Japanese pronunciation, is a breezy take reminiscent of a margarita with a special twist. Guests at Kosushi Miami — known for its authentic yet contemporary take on traditional Japanese cuisine with Brazilian flavors — can try the carefully crafted blend of Jimador Blanco Tequila, Chinola, passion fruit agave and serrano peppers.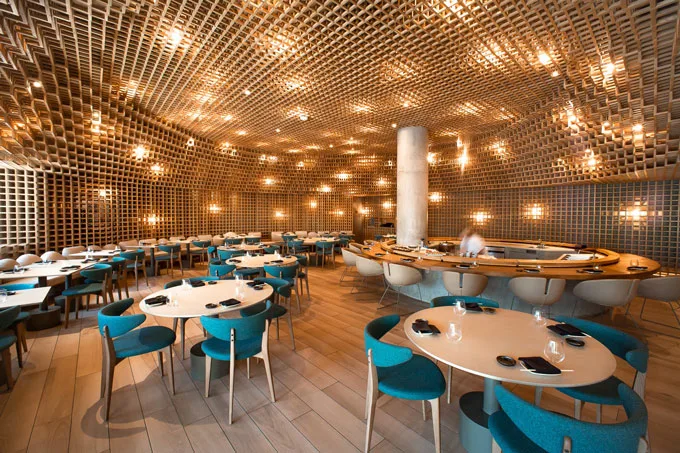 The Deck at Island Gardens
Miami's most treasured waterfront restaurant The Deck at Island Gardens offers a signature take on the margarita with the Spicy Seas ($19), tequila infused with jalapeño pepper, lime juice, grapefruit soda, and agave syrup.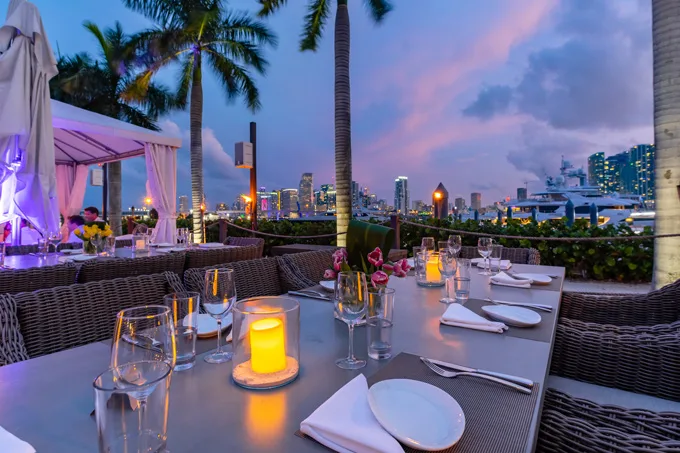 Enjoy the tropical drink from a private cabana under the stars at this unparalleled setting for waterfront dining, with late-night vibes to match the mega views of Downtown Miami and Biscayne Bay.
Peréz Art Museum Miami
Exquisite and carefully created artistry doesn't stop after making your way through the captivating maze of installations, photography, and paintings at Perez Art Museum Miami.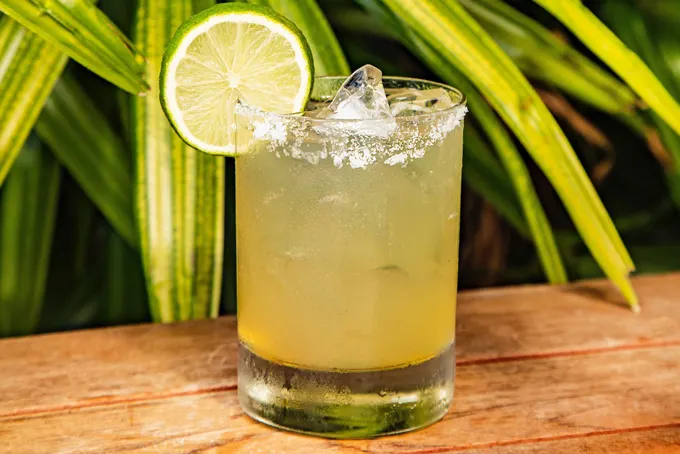 Walk on over to Verde and indulge on culinary masterpieces like the Verde Spicy Margarita ($15), a delicious, pick-me-up refresher made with Ancho Reyes Verde Poblano liqueur, a spritz of lime, and mixed in with sweet agave.
Mamey
Find a tropical escape at Mamey or its neighboring rooftop location, Mamey on 3rd with a sweet, spicy Jerk Margarita ($18) mixed with Maestro Dobel tequila, 400 Conejos Mezcal, Jerk spiced agave, strawberry, watermelon, and lime. Bring some friends and order a pitcher for the whole table.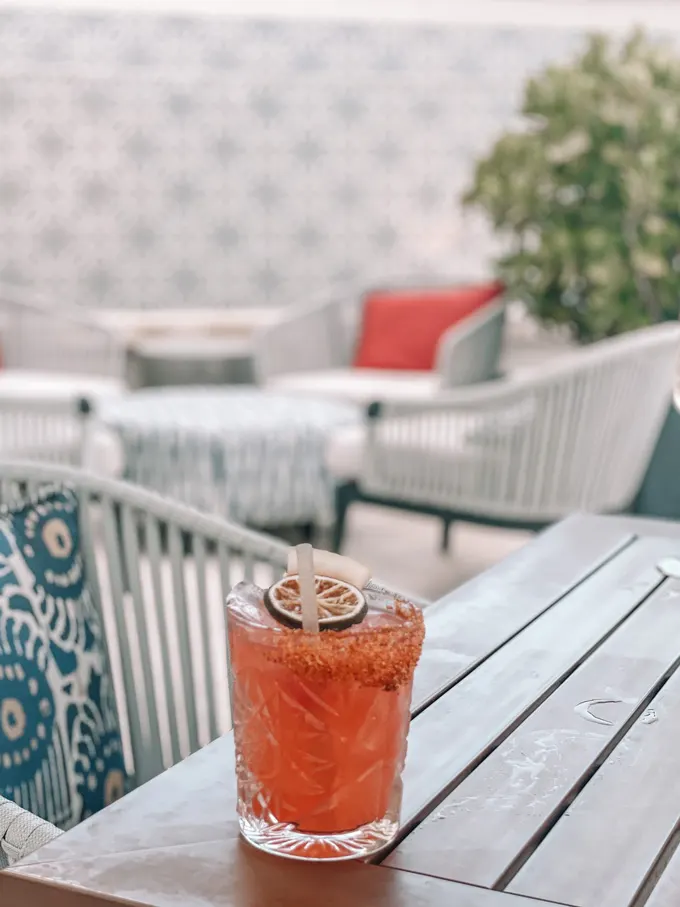 Orno
Aside from its carefully curated menu of wood-fired entrées, Orno brings the heat this National Margarita Day with a must-try for tequila lovers.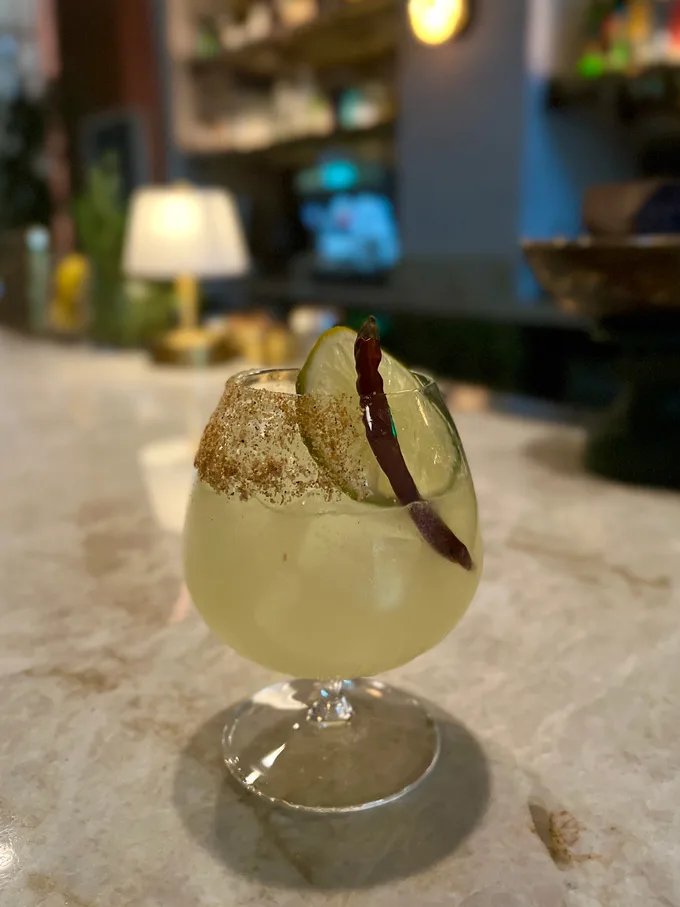 The Mo'garita ($18) is made with Maestro Dobel. Spicy Tincture. Orange. Lime and a Spicy Salt Rim.
Casa Sensei
Casa Sensei brilliantly blends traditional Latin American cuisine with Pan-Asian staples to create the best of both worlds.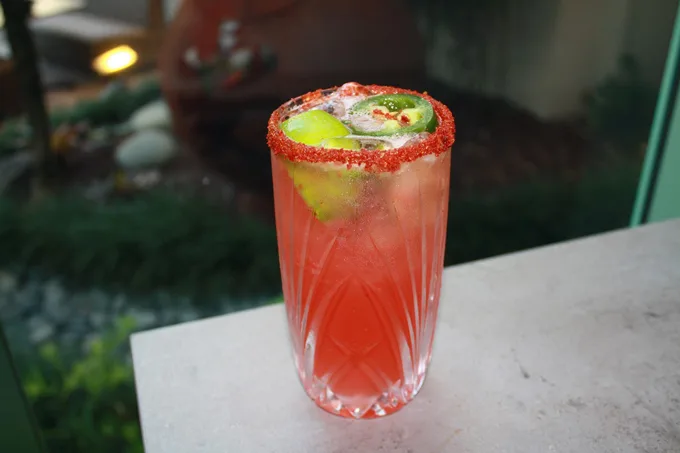 Among its deliciously dynamic menu, guests can recline along the waterfront patio for canal views while sipping the Dragon Margarita ($14), made with tequila, Triple Sec, fresh citrus, jalapeño, pomegranate liqueur, and a spiced rim.
A second option is the Blackberry Margarita ($16), with Reposado Tequila, fresh citrus, Black Currant Liqueur, blackberries, and jalapeño.
Beach Bar @ Newport Pier
It's always summer at Beach bar @ Newport Pier. Visit the only pier-top restaurant in Miami-Dade for scenic seaside views and the Coco Loco, made with Julio Blanco Tequila, agave, coconut puree, and fresh lime juice served on the rocks with a pinch of cinnamon.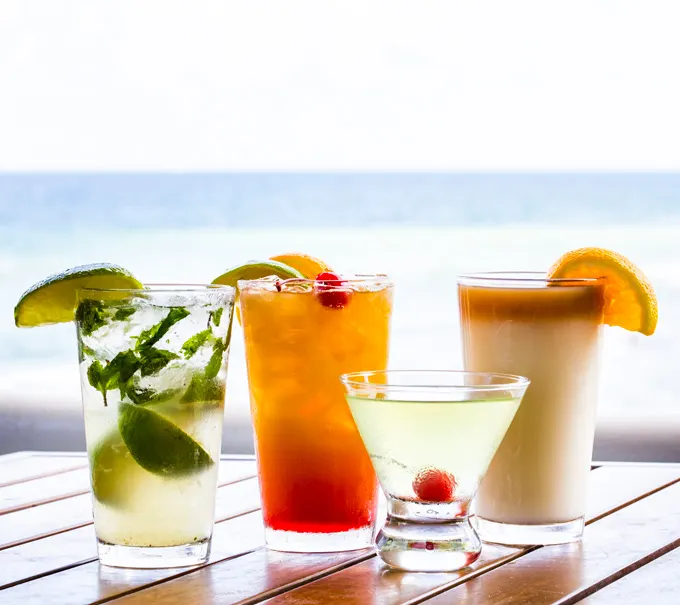 The Marker Key West Harbor Resort
Head to The Marker Key West for the Cucumber Mint Margarita ($16), a flavorful combination of Casamigos Blanco tequila, fresh cucumber juice, lime, and mint.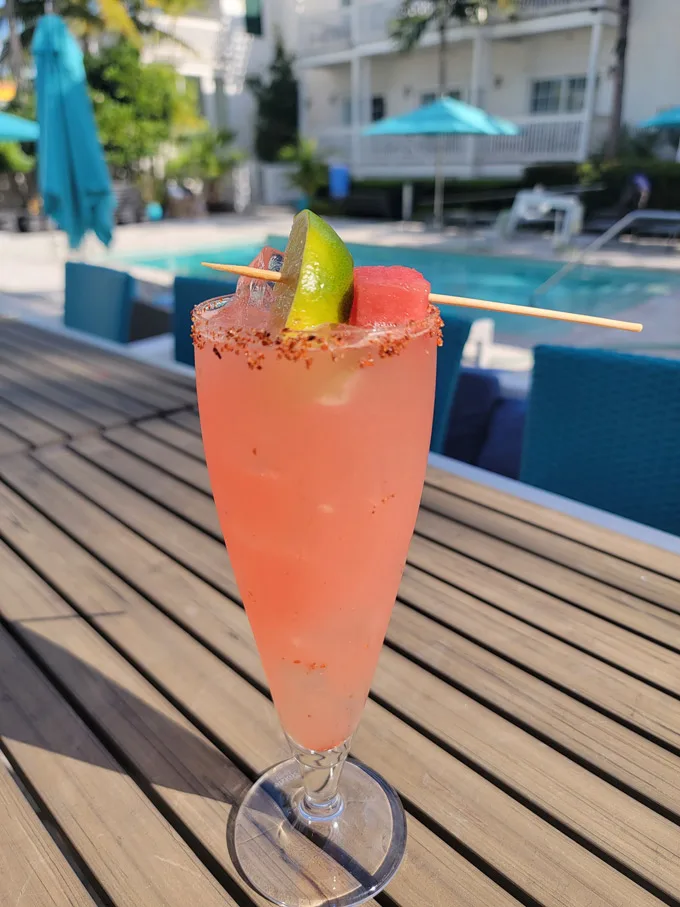 The drink is served on the rocks in a stemmed margarita glass. You'll be feeling the Key West vibe after just one sip!
Ara Rooftop and Pool Lounge at Hotel Effie
Perched at the top level of Hotel Effie Sandestin, the Ara Rooftop Pool & Lounge beckons margarita lovers to enjoy its classic Strawberry Margarita prepared with tequila, orange liquor, strawberry, and lime, or The Ara: a fabulously fruity combination of the strawberry margarita and a piña colada.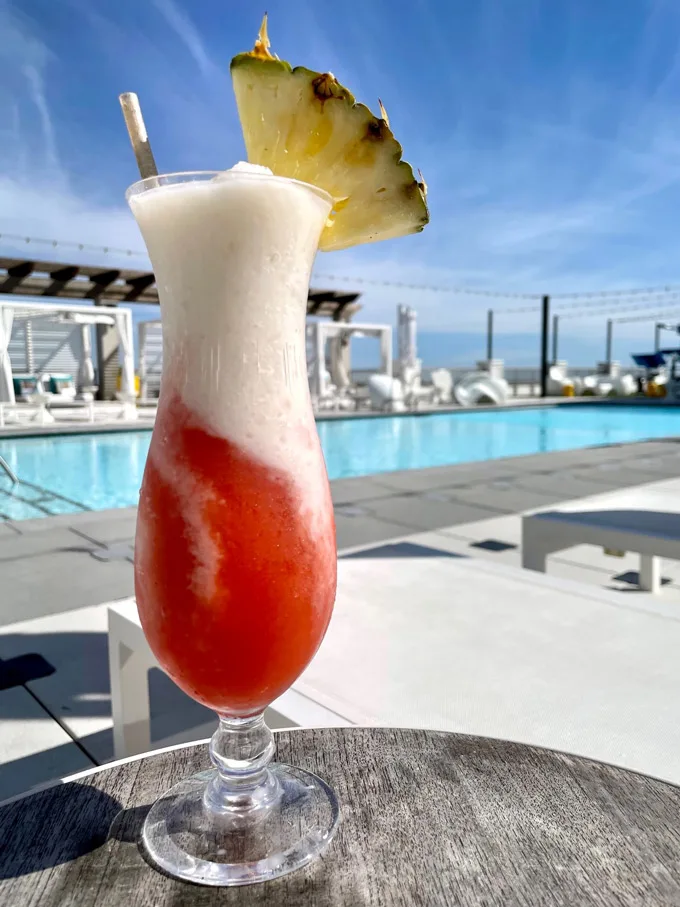 The Drawing Room
Created by renowned mixologist Christopher Hudnall, The Drawing Room's Tamarindo Margarita ($14) is made with Alipus Mezcal, tamarind paste, Canela agave, lime, and completed with a dash of Angostura bitters.
Garnished with double ginger candy and a lime wheel, this cocktail is the perfect way to honor the sacred tequila lime drink.
Legends Tavern & Grille
Legends Tavern & Grill offers a fun atmosphere to sip on a delicious classic margarita.
Guests will be able to enjoy $4.99 LTG Margaritas on February 22 at any of the Legends Tavern & Grille South Florida locations.
Made with gold tequila, triple sec and the brand's house-made sweet & sour mix served in a 10 oz glass that's garnished with salt and lime on the rim, the Legendary Margarita pairs well with any of the restaurant's menu offerings, including wings, burgers, sandwiches, salads and more.
SGWS Wynwood
When the expert mixologists at SGWS Wynwood recommend a drink, we know it's worth a shot.
Try the Whipped Margarita, a refreshing concoction featuring orange-flavored liqueur, whipped cream-flavored vodka, tequila, sugar, lime, and orange zest to garnish. Recipe here.
Bodega Taqueria Y Tequila
What better place than Bodega to celebrate National Margarita Day with $3 Frozen + ½ off Draft Margaritas at the lounge in Coconut Grove, Fort Lauderdale, South Beach, and West Palm Beach all day long.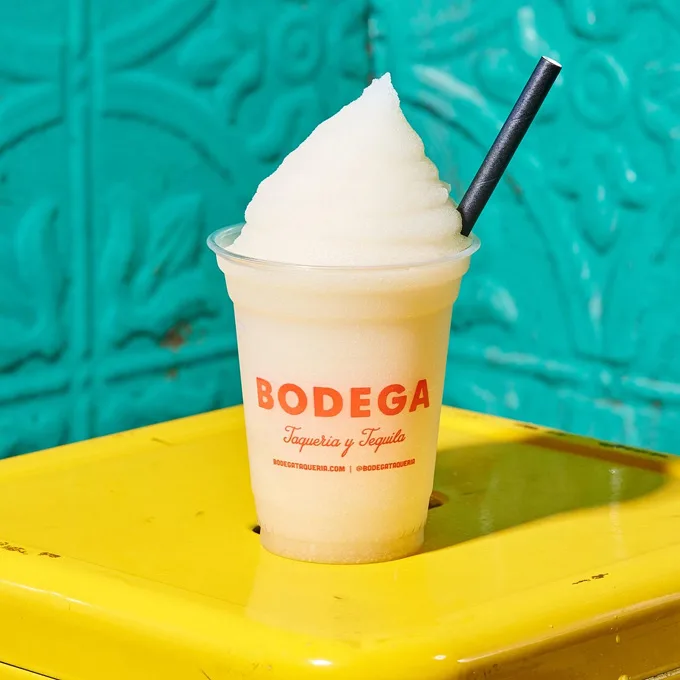 Tropical Smokehouse
While they're best known for BBQ, Tropical Smokehouse's famed Frozen Margarita consisting of Tequila, Lime and Agave is frozen to perfection every time. Best way to wash down any meal.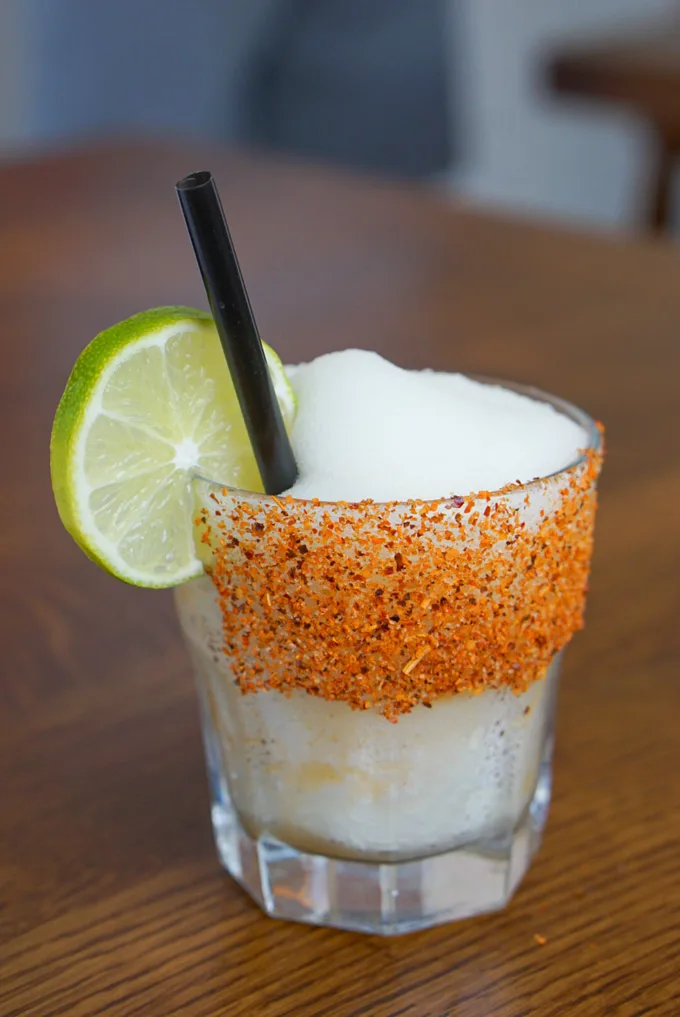 Level 6 Rooftop
Upping the ante, Level 6's take on the classic spicy margarita with their 'Harissa Marissa,' combines both tequila and mezcal, Cointreau, lime juice, and harissa agave syrup. Topped with jalapeno and house-blended spices, this drink is sure to pack a punch.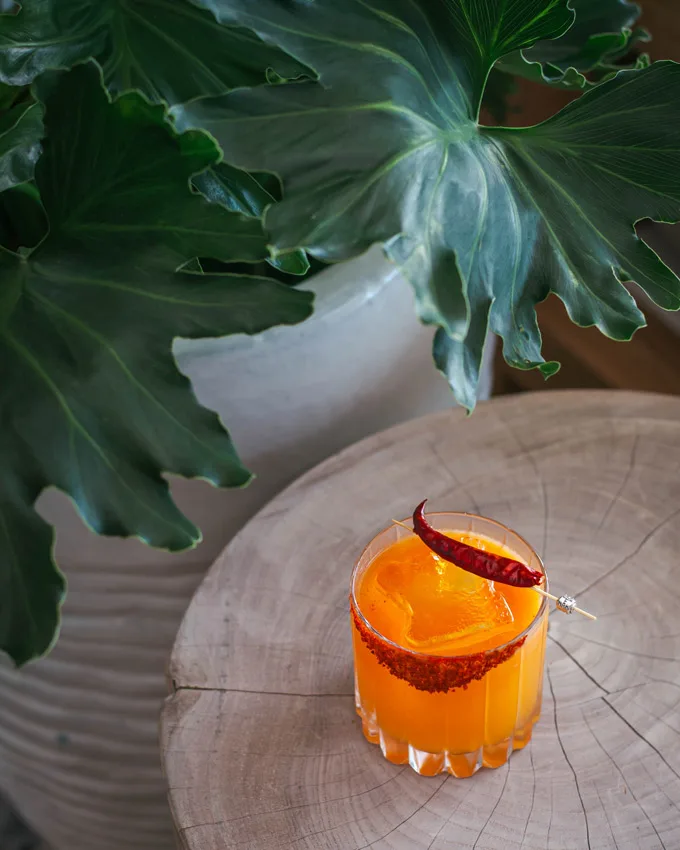 Giselle
Walk through her doors and sip on one of Giselle's signature libations skillfully crafted for a memorable night out on the town.
A twist on the traditional margarita, Close to Midnight is an herbaceous yet spicy delight topped with grapefruit soda and surrounded by a Tajin rim, all kept perfectly chilled with a chili pepper-infused ice cube.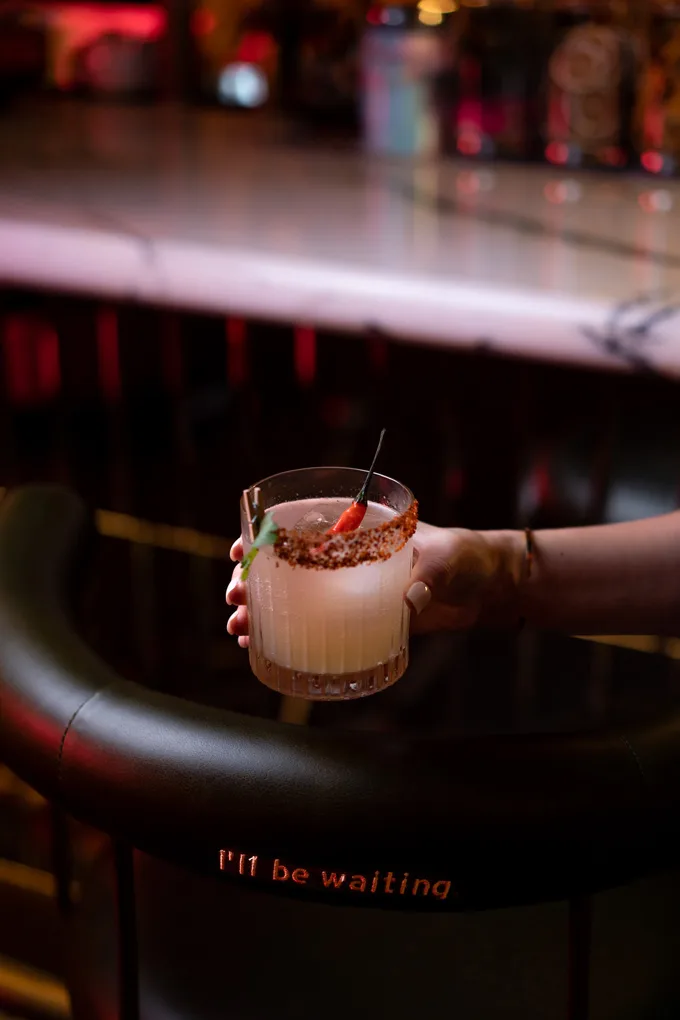 Byblos Miami
Visit Byblos and order the Habibi Marguerite to try their tequila-infused cold tea service. This Mediterranean take on a margarita marries exotic spices, teas, and the freshest ingredients. Made from Avion Reposado, this strawberry-flavored drink is savory yet refreshing. A whimsical interpretation of the traditional tea service enjoyed throughout the Eastern Mediterranean, the Habibi Marguerite elevates tequila to the realm of the sublime.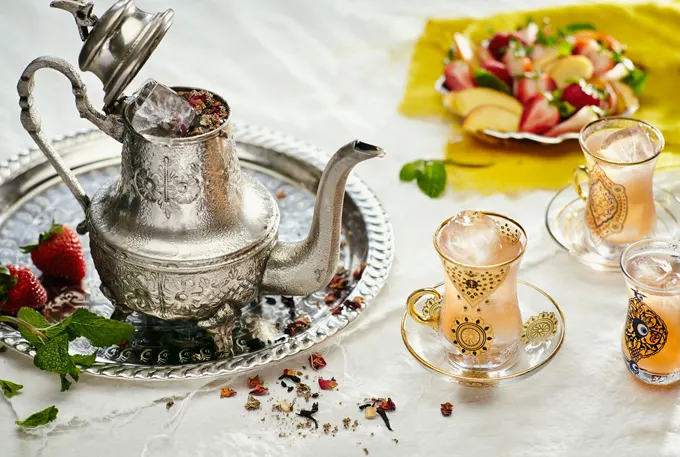 Freehold Miami
Made with tequila, triple sec, and fresh lime, and served in a shiny pink flamingo with a Don Julio 1942 floater, the Margarita Royale is a favorite among guests and best sipped at Freehold Miami .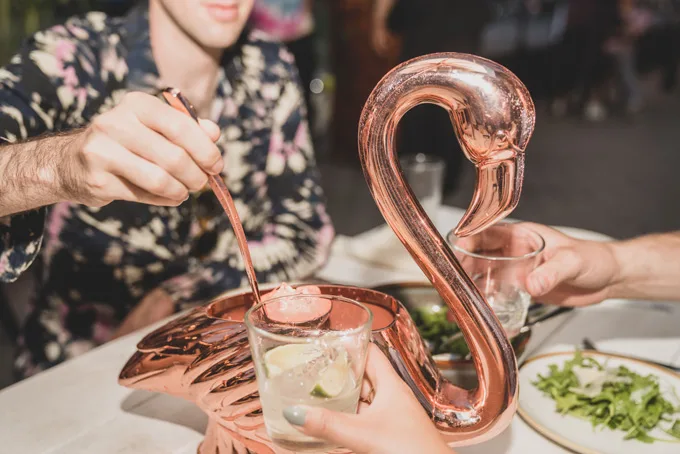 Sweet Liberty Drinks & Supply Co.
Something Spicy With Tequila is a frozen, spicy mango margarita that is Sweet Liberty's take on a classic cocktail. The sweetness of the fresh mango compliments the spicy kick from the tajin, creating a perfectly balanced frozen margarita.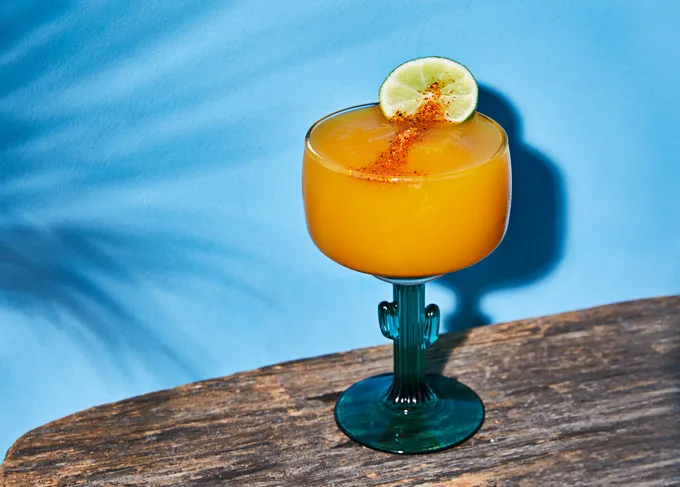 Marion Miami
If you're seeking a playful take on the classic margarita to wet your pallet, try Marion's beloved Mexican Standoff cocktail, made with Don Julio Blanco, mezcal, ginger liqueur, yuzu-shiso cordial, and grapefruit bitters.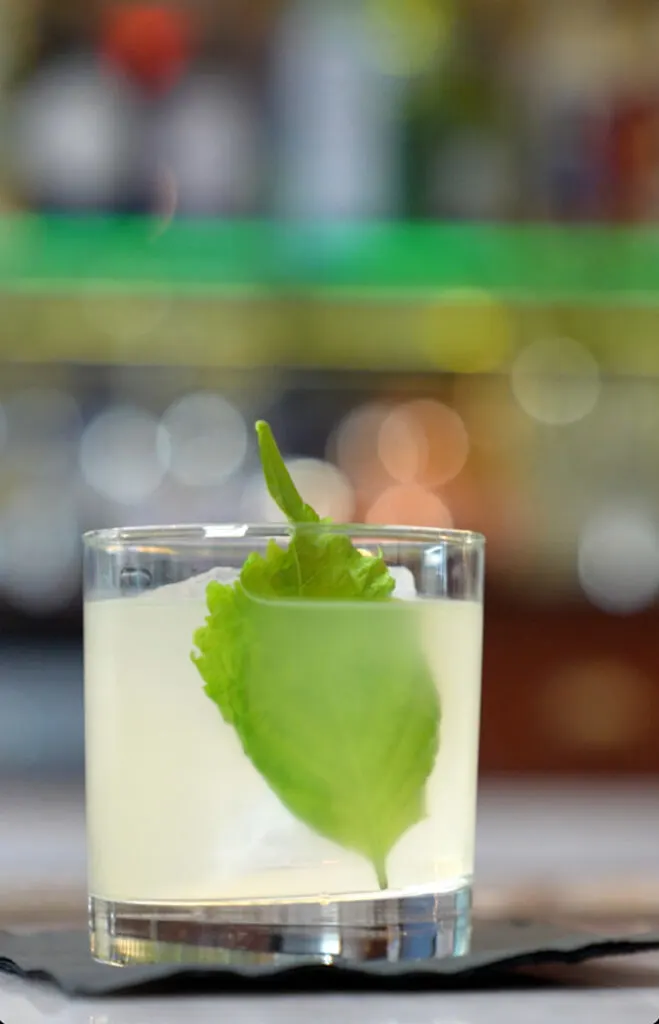 Rosewater Rooftop at The Ray Hotel
Pink Dove is a margarita with Rosewater's signature flair – reposado tequila, hibiscus agave, and pink grapefruit sparkling soda make up this softer version of the traditional Mexican cocktail, perfect for any margarita lover.