Ben & Jerry's fans who have long lamented the loss of Oatmeal Cookie Chunk have a new reason in the new year to celebrate as the Vermont-based dessert dream maker has unveiled its newest flavor: Oatmeal Dream Pie.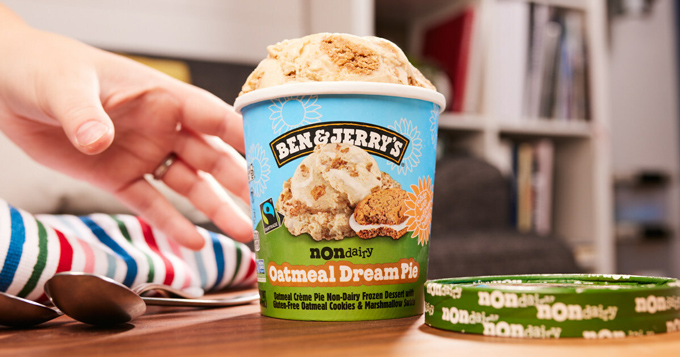 The concoction is an Oatmeal Crème Pie Non-Dairy Frozen Dessert with Gluten-Free Oatmeal Cookies – by Partake, the allergy-friendly food company – and Marshmallow Swirls.
The certified vegan dessert is shipping now to appear on shelves across the US.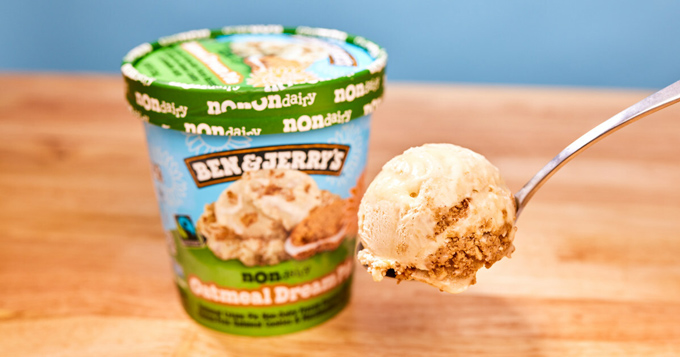 Ben & Jerry's underlined the importance of supporting Black-owned businesses and women-owned businesses like Partake as part of its ongoing work to address racial justice in the U.S.
The flavor is a full-time addition to Ben & Jerry's Non-Dairy offerings and will be featured across the United States in pints at an MSRP of $5.99 to $6.49.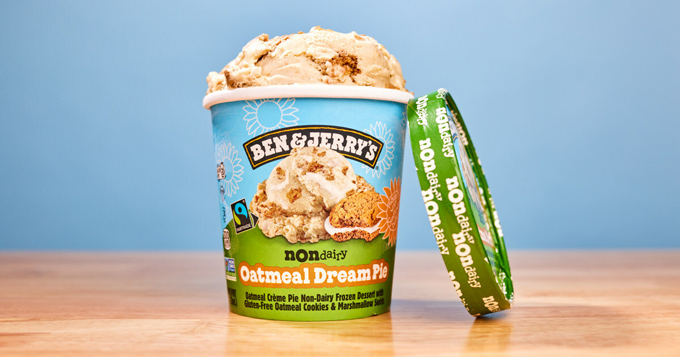 To learn more about the gluten free, certified vegan Oatmeal Dream Pie, click here.