I just wanted to take the opportunity today to share about an experience gone wrong with a PR firm.  Part of the reason I am writing is because it's therapeutic and the other is because I wanted to let other bloggers/influencers know how PR firms can be inconsiderate.  I don't want to hide the names of the parties involved because I'm in the business of writing honest restaurant reviews anyhow.  And with those reviews, none of the restaurant names are masked so why not stop now?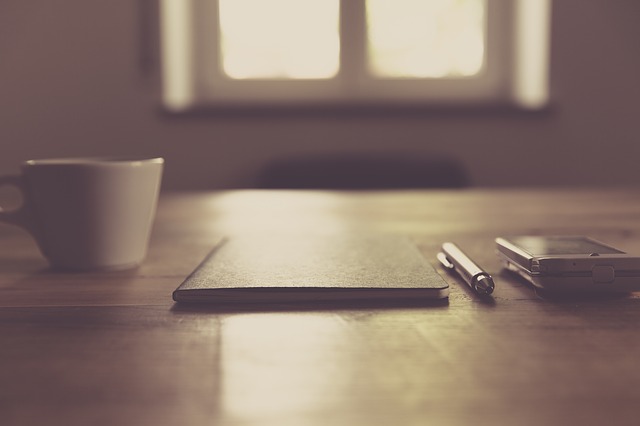 KFC Cooking School
It all started when Edelman, one the world's largest PR firms, initiated contact with me and let me know that KFC was having a one-day only cooking school for the public.  As a KFC fan, I was excited to hear about this.  And while you wouldn't get to learn the Colonel's top secret, you would learn the entire process to cook KFC chicken.
I was happy to share about the event with my followers and did not solicit the firm for any compensation.  The firm let me know that they couldn't sign me PERIOD (whether media or not) so I paid for the admission on my own.  The cost was just $5 and proceeds would go to Add Hope, KFC's global corporate social responsibility initiative.  The event took place at a KFC in Abbotsford which is 74 km from my home.  It would take almost an hour one way to get there.
Hashtag #AD 
I was excited to participate in the KFC Cooking School, cover the event and share great content with my followers on my own time and money.  Unfortunately, after the event occurred, my whole impression of the event turned sour because I found out that some influencers had been paid to be there and even had their transportation covered.  This is further evidenced by the use of hashtag #AD in tweets from the event to denote paid promotional content.  I felt cheated and disappointed in how I was being treated.  I mean, if you as a PR firm can pay influencers to attend an event, don't reach out to others and get "free labour" out of them.  That's just sleazy.
The issue is *NOT* why didn't I get paid?  I resent that they reached out to me personally, inadvertently got me to sign up at my own cost (time and money), and then have me find out that they paid other influencers who happened to be at the same session.  Adding salt to the injury was the fact that the event was far away taking almost two hours round-trip.  I had even arranged for childcare so that both my husband and I could attend.
To be fair, Edelman didn't actually ask me to go to the event but only reached out to me and maybe hoped that I would share about it or even attend it.  However, the act of reaching out to me personally is in a way letting me know that they consider me as an influencer.  I think the more appropriate thing would be to have paid media to have their own separate session rather than being in the same public session as others.
That's a No-No
I've been blogging actively for over two years now and have worked with many PR firms with both unsponsored and sponsored content.  To my knowledge, I haven't been to an event with both paid and unpaid influencers.  It's pretty much a no-no in my books.  It makes the unpaid influencers feel lesser than especially when paid influencers tell others about it.
This is the first time where I feel like I need to disclosure not being sponsored.  When there are others being paid for promote something, I want to remain true and let others know that in fact I wasn't compensated for it.  Moving forward, I will be using the #NotSponsored hashtag in my posts.
Joined @kfc_canada cooking school earlier today #NotSponsored #CookingWithTheColonel #KFC pic.twitter.com/uhYJ16i7Ro

— Foodgressing | Areta (@foodgressing) March 13, 2017
To clarify, this post is not about KFC.  I have issued an email to the Edelman associate who contacted me initially regarding this situation and sent her the link to this very post.  If any PR consultants see this post, I hope that they NOT take the same approach as Edelman did.  And if any bloggers stumble on this post, just know that these sorts of things happen.  I have a memory card full of content that I don't have passion to publish anymore.  And while I had some freshly fried, crispy, golden KFC chicken, I was left with only a bad taste in my mouth.
Update March 14, 2017 2 PM PST
After sending Edelman an email regarding my concerns, they responded to me quickly.  They apologized for the mix-up explaining that last minute cancellations allowed them to be able to add paid influencers.  And since I had signed up on my own, I was not considered.  As a courtesy gesture, they refunded me and my husband's admission fees.  The firm also noted that they have taken my feedback seriously to ensure a similar situation will not occur again.  Do I believe their overall explanation?   To be honest, only kind-of.
Now at the same time, some information had come to me after publishing this post regarding how much these paid influencers were paid and let me just say that it was a considerable amount.  It was just demoralizing to hear and a refund of $10 just pales in comparison to the amount that the paid influencers received.
Edelman offered to meet with me or speak over the phone to talk about it and get to know me better.  While a perhaps more diplomatic stance would be for me to accept their invitation and be open to working with them again, I just felt like I had spent already too much "unpaid" time in dealing with this.  I respectfully declined and have asked that they keep me off their mailing list.