Whether you are an expat or simply want to enjoy Thanksgiving again, here are a few ideas on how to celebrate American Thanksgiving in Vancouver.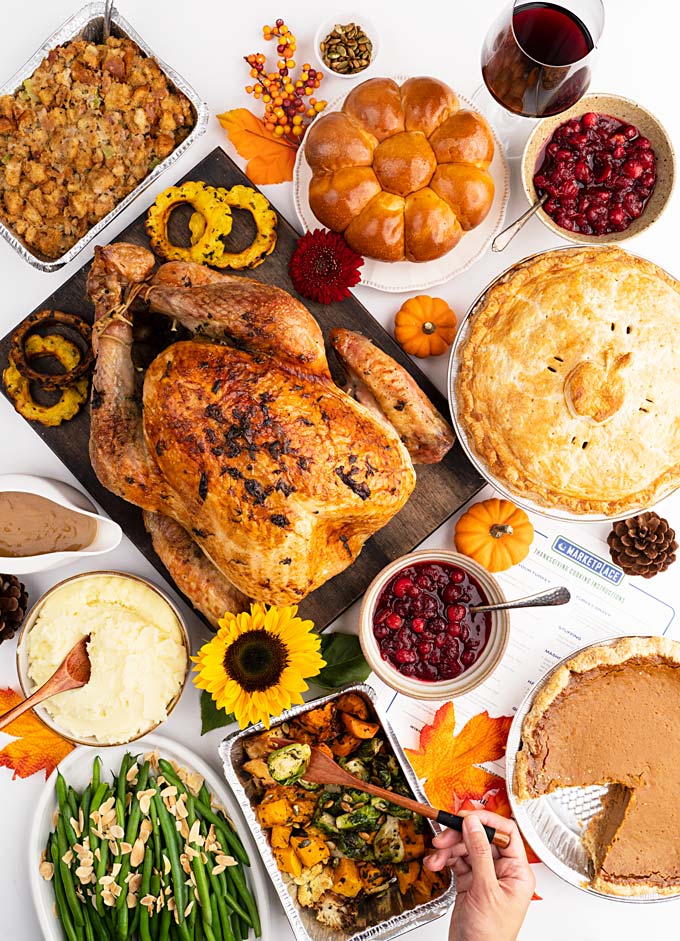 DINE OUT
There used to be a lot more restaurants offering American Thanksgiving menus but obviously with the pandemic the number of American tourists are down.
Bacchus Restaurant at the Wedgewood Hotel is offering a Thanksgiving Dinner on November 26 from 5:30 pm - 10 pm. It is a multi-course dinner priced at $89 per adult and $45 for children 12 and under. Wine pairing is $50 per guest.
Takeout
Fairmont Vancouver Airport is offering Chef-prepared Turkey To Go meals for 2 to 10 guests ($399) and Harvest Dinners for 2 ($99) for American Thanksgiving. Order online here.
DIY THANKSGIVING DINNER SUGGESTIONS
Here are some suggestions on where to buy items for a DIY Thanksgiving: