Functional kids nutrition brand Yumi is expanding its retail footprint by introducing its popular line of organic, nutrient dense snacks to Whole Foods this fall.
The leading children's nutrition and food sciences company will offer nutrition-first, clean-certified snacks for toddlers and young children at Whole Foods locations nationwide.
This expansion features their top-selling, Rice-Free, Organic Meltable Puffs and Superfood Veggie Organic Bars, including a "Mango & Kale" flavor that will be available exclusively at Whole Foods.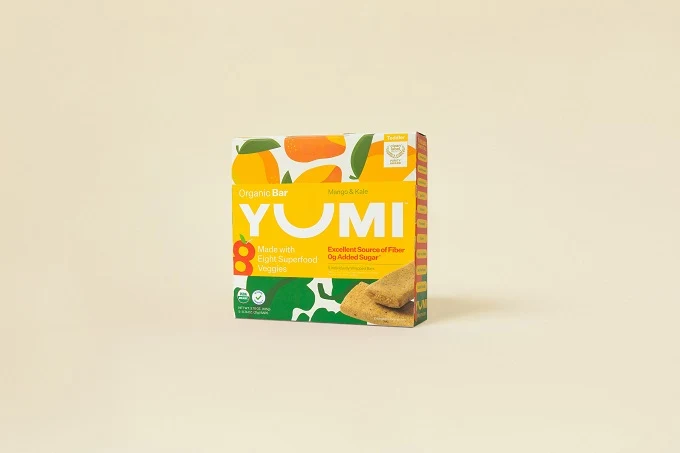 The brand, which launched its retail business in 2021 with Target, also expanded into Sprouts nationwide earlier this year.
Yumi's organic, vegetable and fruit-filled toddler bars have quickly become one of the best-selling products in the kids snack category–the Strawberry Rhubarb and Blueberry Purple Carrot flavors claiming the number 1 and number 2 best-selling slots this summer.
These bars are specifically designed to address common nutrient deficiencies in U.S. toddlers, with a proprietary blend of superfood vegetables and fruit that provide a good source of iron, zinc, B vitamins, fiber and choline without added sugar.
In addition to the organic bars, Whole Foods shoppers can expect to find Yumi's signature rice-free meltable puffs, formulated to support brain development with choline and iron.
All of Yumi's products have earned the Clean Label Project's Purity Award, which rigorously tests for over 400 different contaminants, including heavy metals and toxins.