Prime Video is releasing the Canadian series Three Pines on December 2nd about a small town detective determined to solve precarious murderers in a picturesque Quebec village.
While you watch Prime Video's latest drop, we've made a list of our favourite crime themed sips for the best wine and Prime viewing experience.
19 Crimes Snoop Dogg Cali Rosé
A bold and flavour forward wine like the 19 Crimes Snoop Dogg Cali Rosé is a great choice to parallel the nail biting plot of the Three Pines show.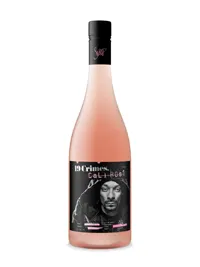 The twists and turns of the series mirror the puckering tasting notes of citrus, strawberry, pear and peach found within the structure of this delicious wine.
2019 Pipe Down by The Organized Crime Winery
The 2019 Pipe Down wine made by The Organized Crime Winery is a classic bordeaux made with juicy dark fruit like blueberries, black currant and barrel spice.


Its makeup is complex and nuanced but well balanced and easy to drink while viewing the latest murder mystery.
The Prisoner Red Blend 2019
Aromas of cherry, dark chocolate, clove and roasted fig linger on the rim of the glass while one drinks The Prisoner Red Blend 2019.
A blend of four different grapes create a harmonious smooth drink that you'll happily finish before you start the next episode.