Calling all breakfast lovers – Wendy's has a fresh deal worth springing out of bed for.
For just $5 you can get your hands on the mouthwatering Sausage or Bacon, Egg & Swiss Croissant Meal.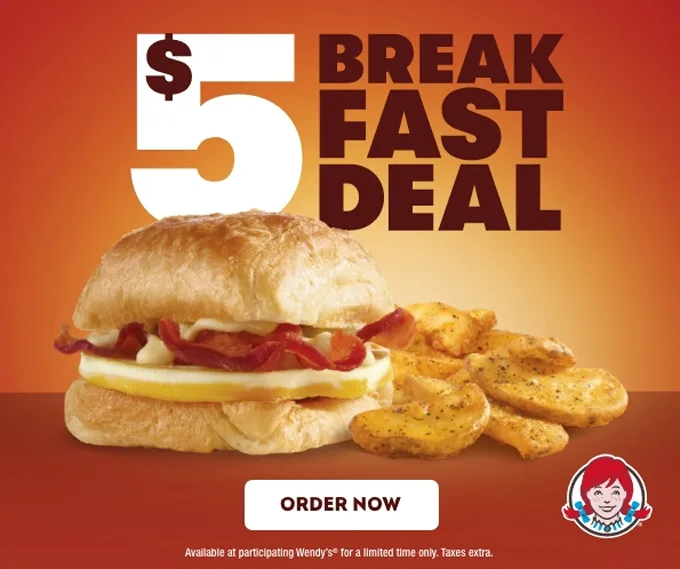 We're talking fresh-cracked eggs, creamy Swiss cheese sauce, and crispy bacon or savory sausage on a flaky croissant bun – combined with our signature seasoned potatoes for just $5!
Wendy's breakfast fans will be able to order online, via Wendy's mobile app or head to their nearest Wendy's restaurant.
Don't forget, you'll also be able to collect Rewards on every order!
By providing Canadians with fresh food options, like delicious breakfast menu items, at a fair price, Wendy's continues to deliver Fast Food Done Right.