Wendy's Canada recently brought back the Bacon Portabella Mushroom Melt (BPMM) for a limited time.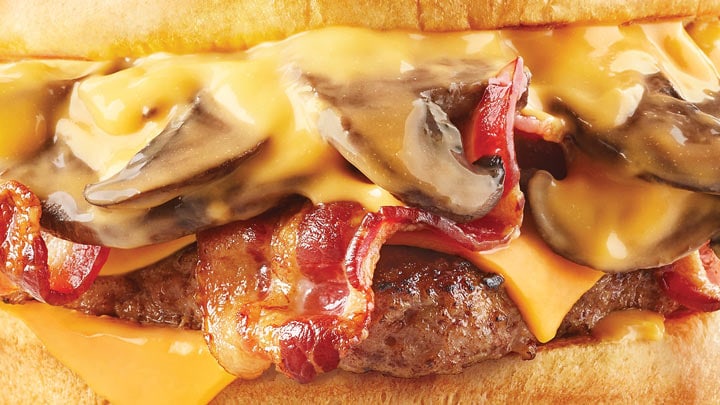 Wendy's Bacon Portabella Mushroom Melt Ingredients
Wendy's BPMM comes with:
¼ pound of fresh, never frozen Canadian beef
Applewood smoked bacon
Portabella mushroom slices
Melted cheddar sauce
Warm toasted bun
Allergens:
Price
The BPMM itself is priced at $6.59. You can also combo it up with fries and a drink. The pricing would depend on what size your fries and drinks are.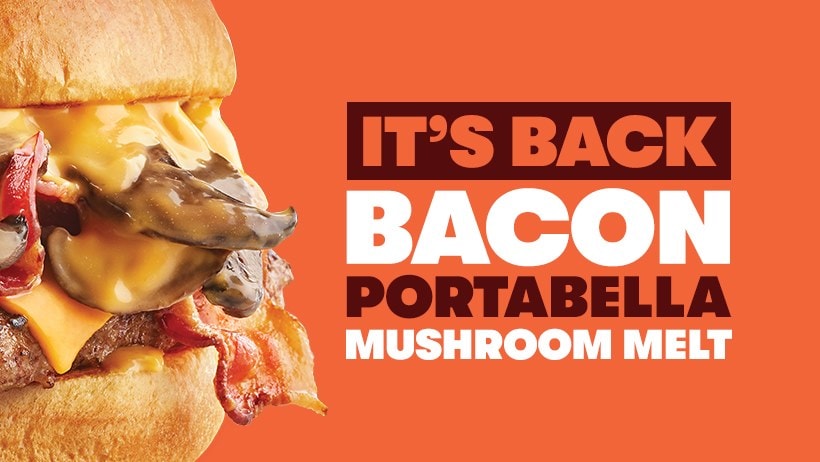 Nutrition
Calories: 680 calories
Fat: 43g

Trans Fat: 2g
Saturated Fat: 18g

Cholesterol: 95mg
Sodium: 1360mg
Carbohydrate: 37g
Calcium: 20% DV
Iron: 35% DV
Potassium: 0
Customization options/Extras
Cheese

Extra Processed Cheddar Cheese Slice: +$0.40
Asiago Cheese Slice: +$0.30
Cheddar Cheese Sause: +$0.30
Blue Cheese Crumbles: +$0.70
Shredded Cheddar Cheese: +$0.30

Buns

Sandwich Bun
Lettuce
Premium Bun

Meat

Applewood Smoked Bacon: +$0.90

Veggies

Lettuce
Onion
Tomato
Crinkle Cut Pickles
Avocado: +$1.00

Condiments

Mustard
Ranch sauce
Honey Mustard
Mayonnaise
Ketchup
Ordering Ahead Online
You can order ahead online for drive-thru, dine-in, carry out or delivery.