As you can see on wcifly.com, there are so many amazing Christmas markets that you need to add to your bucket list! Europe has some amazing markets each year so they're definitely worth the trip. But today, we'll be going into detail about a market that's a bit more closer to home. It's time to get into the festive spirit and what better way to do that than a visit to the Vancouver Christmas Market. Now in its 7th year, the market is opening this Saturday, November 26th in a bigger, better location at the Jack Poole Plaza near the Vancouver Trade and Convention Centre. Inspired by traditional German markets, the Vancouver Christmas Market will feature 70 booths offering everything from European-style handcrafts, Spanish churros, Canadian Kettle Korn and so on. This week, I attended the media preview of the Vancouver Christmas Market.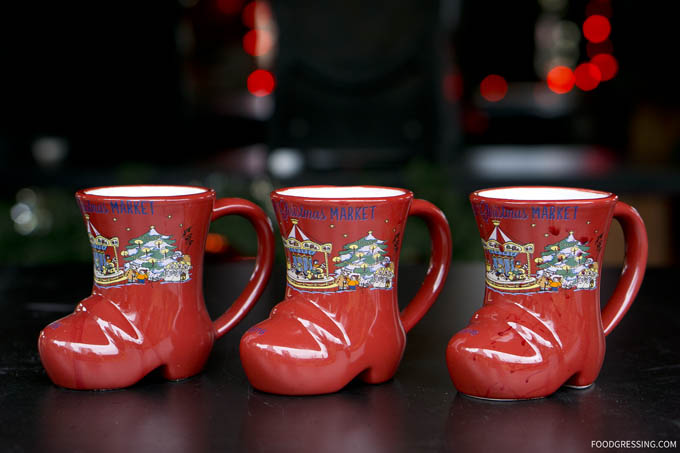 New this year at the market is Canada's first-ever Christmas Pyramid: a 23-foot tall structure adorned with angels representing various aspects of European culture. Designed locally by architect Jordan Kutev and Lukas One Productions, the rotating sculpture plays festive music from various regions of Europe where Christmas Pyramids are a time-honoured tradition. Also new this year is an enclosed Alpine Haus tent and seating area, designed to accommodate more than 250 people and overlooking spectacular views of the North Shore.
Media were treated to a demonstration of the Feuerzangenbowle ("Fire Tongs Punch"), a traditional German mulled wine and rum beverage whose ceremonial preparation includes caramelizing a large sugar cone over the concoction. This demonstration will happen daily during the course of the market.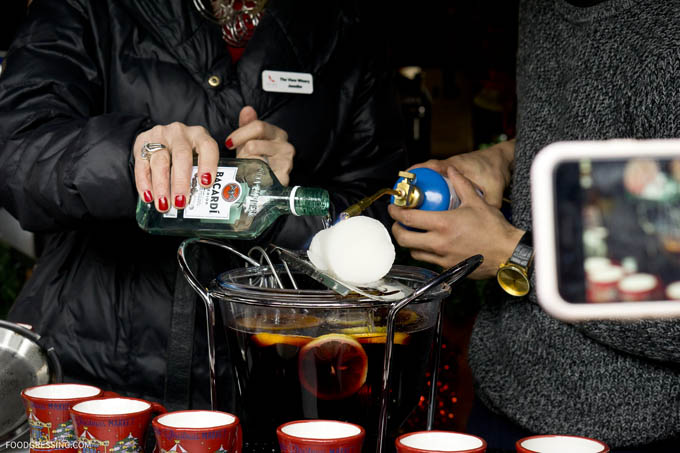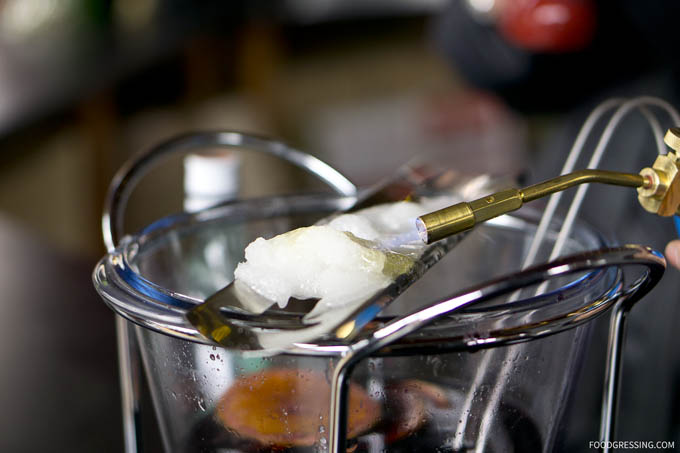 Sweet tooths can be satisfied at The Gingerbread Haus with its own line of artisanal German gingerbread, and ART Meets CHOCOLATE, which offers locally hand-crafted pieces of edible art.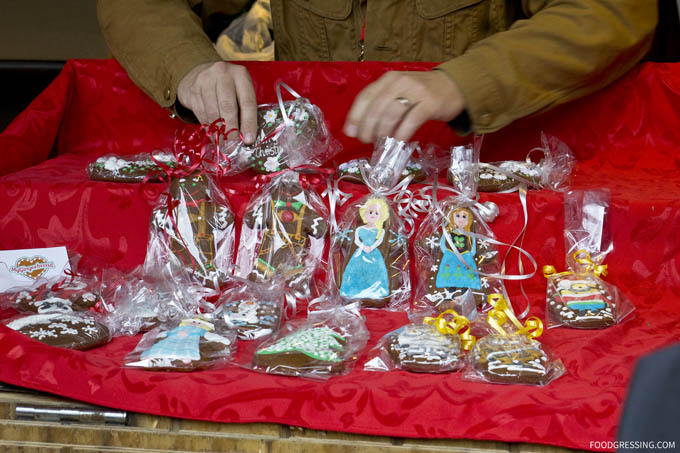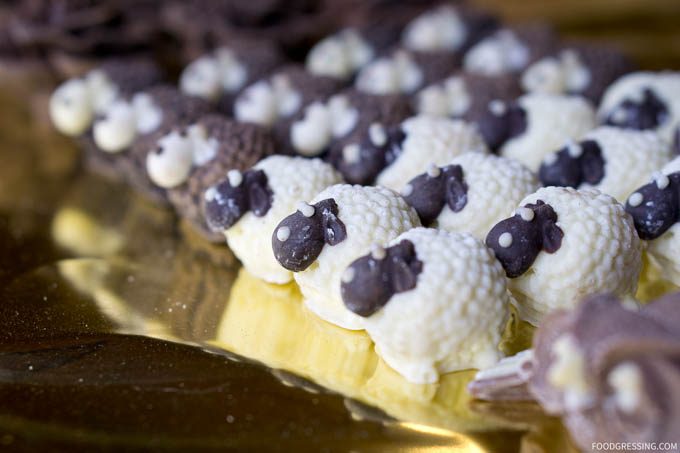 A must-see part of the Vancouver Christmas Market is The Nutcracker House featuring classic Christmas decorations made in the Erzgebirge region of East Germany. Käthe Wohlfahrt of America, Germany's largest Christmas retailer, is a must-see vendor whose wares include ornaments made of wood, mouth-blown glass, and hand-painted pewter. Herrnhuter Sterne is also back with stunning star ornaments and the launch of a new product – handmade metal incense smokers from Huss/Neudorf.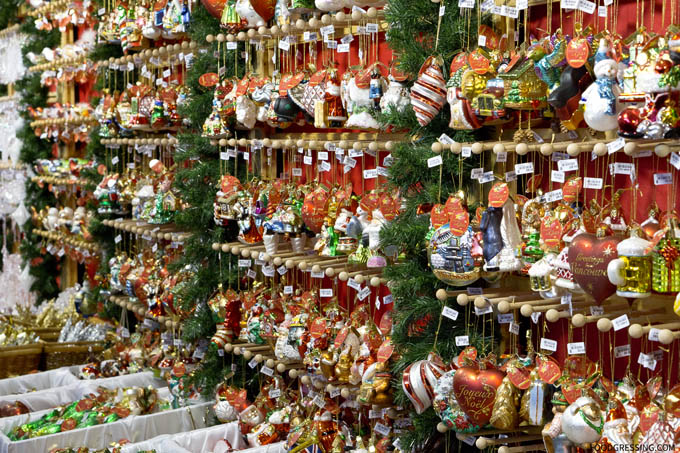 The lively line-up of entertainment at the Vancouver Christmas Market includes house band The Gingerbread Men. Dashing and debonair, The Gingerbread Men will croon irresistible holiday classics.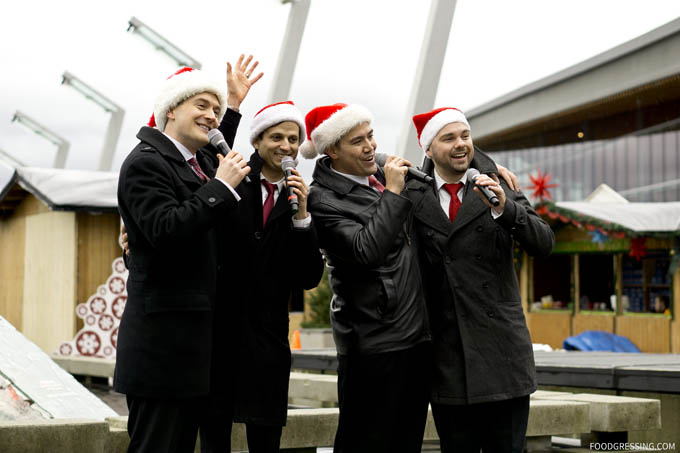 As for the food, you'll find quite a selection of sweet and savoury items. When it's cold outside, there's nothing a hearty bread bowl of tender beef also known as Gulash. I instantly felt comforted by the flavourful and warming stew.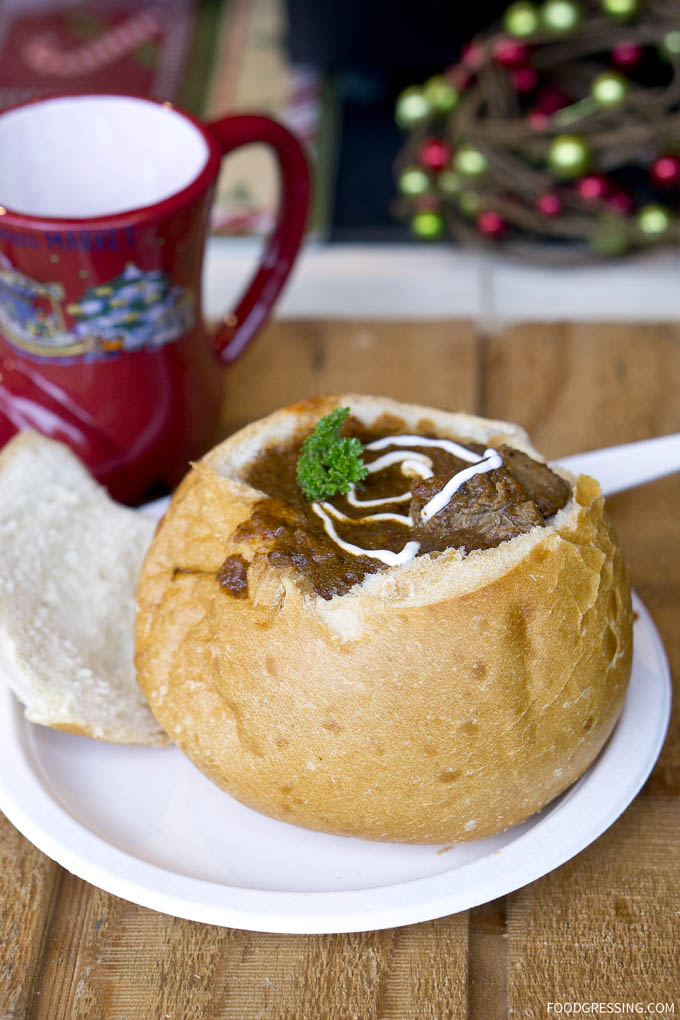 The Vancouver Christmas Market runs November 26 to December 31. For more information and to purchase tickets, visit them vancouverchristmasmarket.com.