Here's a look at Valentine's Day Baltimore 2022 featuring special offerings by restaurants.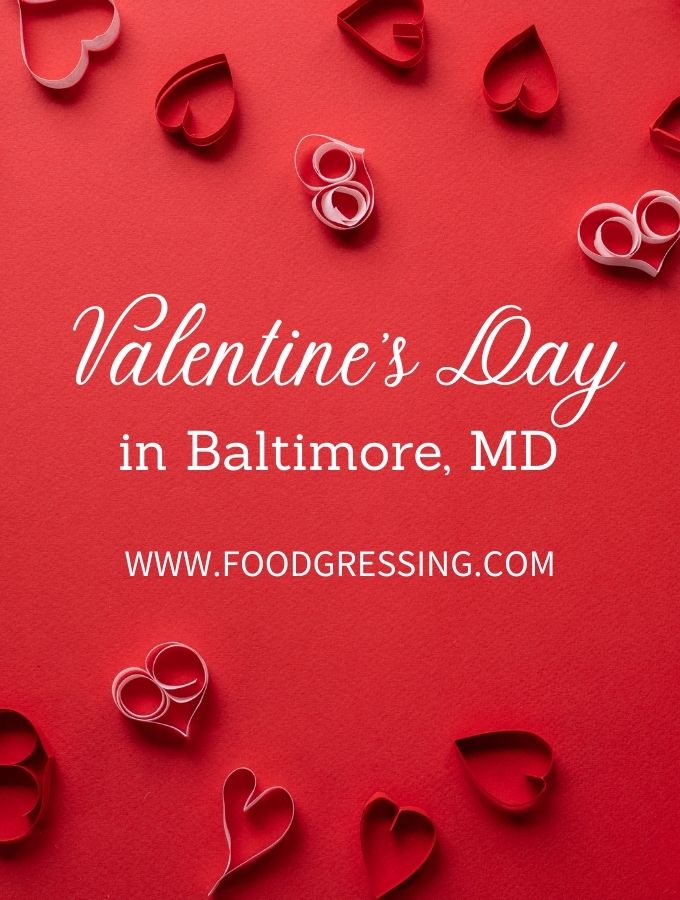 Valentine's Day 2022 is Monday, February 14, 2022.
If you are a business that wants to be featured, please email me a ready to copy and paste excerpt of your offerings.
Valentine's Day Baltimore 2022: Restaurant Special Menus
Blk Swan
Blk Swan has created the perfect date night experience. Enjoy a 4-course meal curated by award-winning chef Saon Brice, while DJ B-Eazy provides the music to accompany the vibe. Take pictures to remember the night, hear the sounds of a smooth jazz saxophonist while you sip on Blk Swan's renowned cocktails. Priced at $165 per person. Reservations for February 14.
Iron Bridge Wine Company – Columbia
Iron Bridge has created a one of a kind 4-course dining experience for your enjoyment. This menu is being served in place of their standard dinner menu and is $90 per guest (plus tax and gratuity). All beverage service is in addition.
18th & 21st – Columbia
18th & 21st will be offering a mouthwatering four course prix fixe dinner menu on February 14 that's sure to delight. They will, as always, be featuring live jazz throughout the evening. Your ticket price includes your food, tax and gratuity for the evening. Priced at $135 per person.
AIDA Bistro & Wine Bar
AIDA Bistro & Wine Bar is offering a 3 Course Prix Fixe Date Night Menu on February 14. Priced at $45 per person.
Hard Rock Cafe – Baltimore
Hard Rock Cafe – Baltimore is taking reservations for February 14.
The Melting Pot – Towson
The Melting Pot is offering a prix-fixe menu on Valentine's Day priced at $79 per person.
Choice of White Truffle Cheddar or Creamy Crab Butterkase/Fontina Cheese Fondue ~ Choice of Bacon Parmesan Ranch or Caprese Salad ~ Entree of Filet Mignon, Teriyaki Sirloin, Shrimp, Lobster Ravioli, & Sundried Tomato Chicken served with Vegetables & Sauces ~ Choice of White Chocolate Creme Brulee, Dark Chocolate Raspberry Espresso, or Milk Chocolate Caramel Toffee Crunch Chocolate Fondue.
Price is $79 per Person plus 18% Gratuity & Sales Tax added to all Guest Checks.
David's at Live! Casino & Hotel Maryland
They are offering a special Valentine's Day menu all weekend (February 11 – 14) in addition to the regular menu. Dine with them on Monday, February 14 for a special prix fixe menu with surf & turf among several other delicious options. Reserve here.