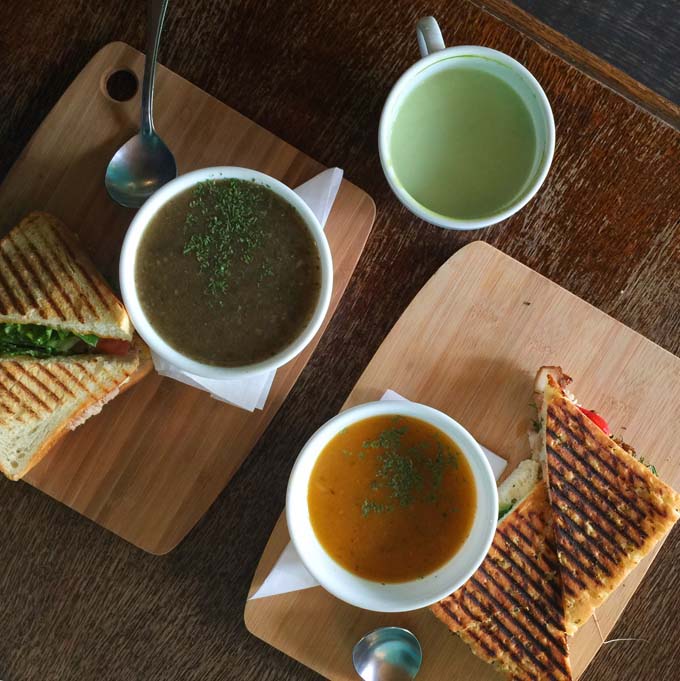 With the abundance of franchise coffee shops, it is easy to forget about the small locally-owned ones.  Beans on Cambie is a local cafe on South Cambie between West 17th and 18th.  I saw a Groupon deal for $10 for $20 worth of sandwiches and soups for two for Beans and decided to try this cafe out.  The South Cambie area beyond the Broadway Skytrain station is not an area that I frequent, so it was a bit of an adventure for me.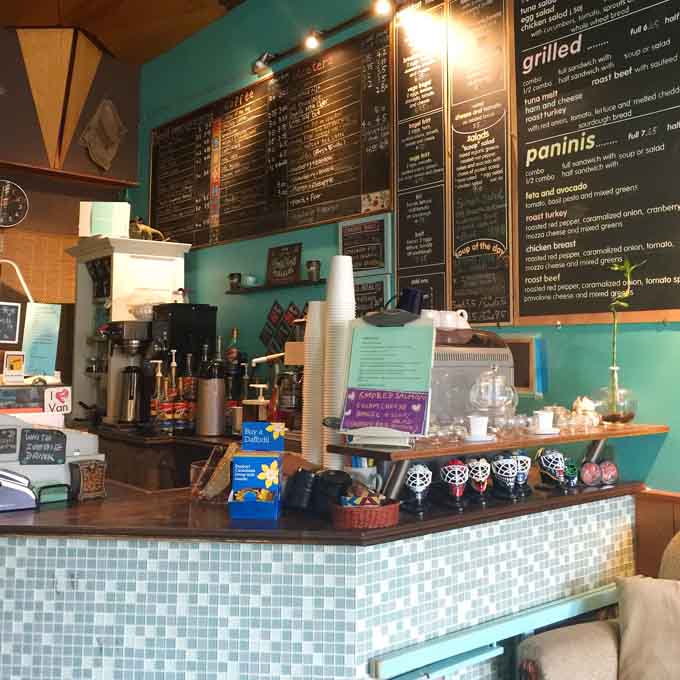 The decor of Beans on Cambie is grungy and cozy with a dark ambiance.  You get the feeling that you are in someone's home.  The space is small with a few two-person tables, some larger tables and couches.
Beans on Cambie Menu
Their menu includes breakfast bagels, salads, homemade soups, baked goods and a decent selection of gourmet sandwiches.  I stood there looking at the menu board for a while trying to figure out which sandwich to order.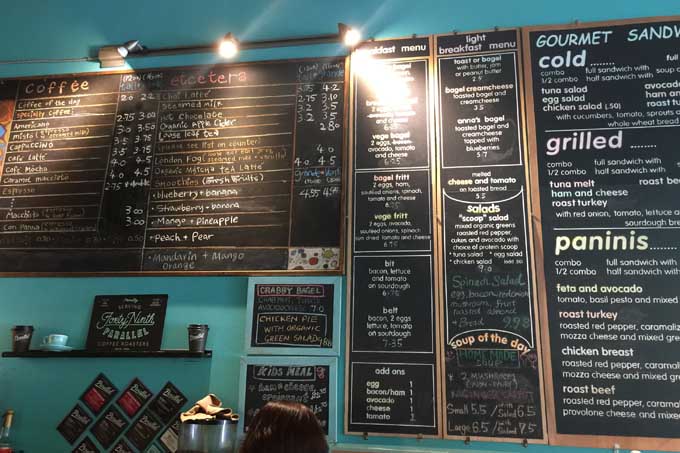 The selection of hot and cold beverages looks good as well.  Bean serves 49th Parallel Coffee, has loose leaf tea and even smoothies.  The pricing for the coffee beverages seem standard for a coffee shop in Vancouver.  I had a 12 oz organic matcha tea latte, which had decent green tea flavour.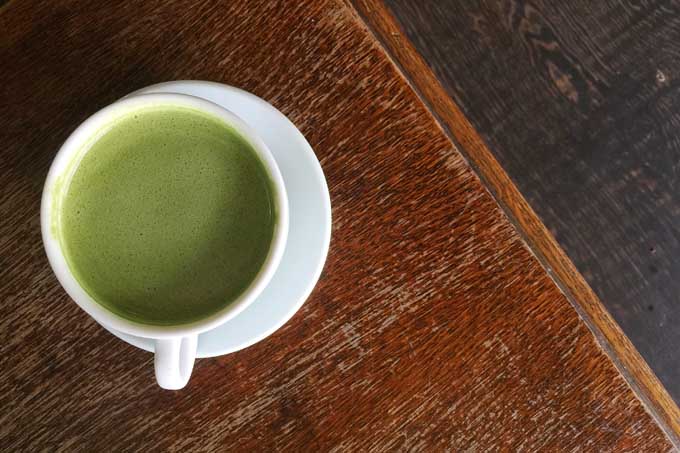 Sandwiches and Soups
We ordered two sandwiches and soups as part of the Groupon.  A full sandwich with soup or salad combo is around $9 while and half sandwich combo is about $8.  I had the tuna melt with red onion, tomato, lettuce and melted cheddar on sourdough bread and a ginger carrot soup.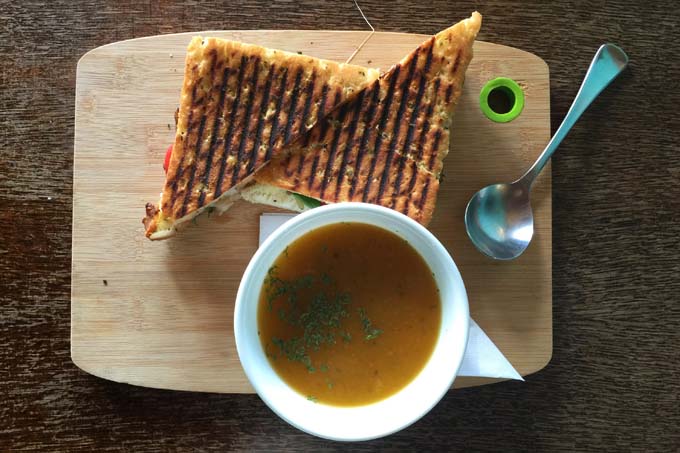 My husband had the chicken breast panini with roasted red pepper, caramelized onion, tomato, mozzarella, and veggies and a  mushroom soup.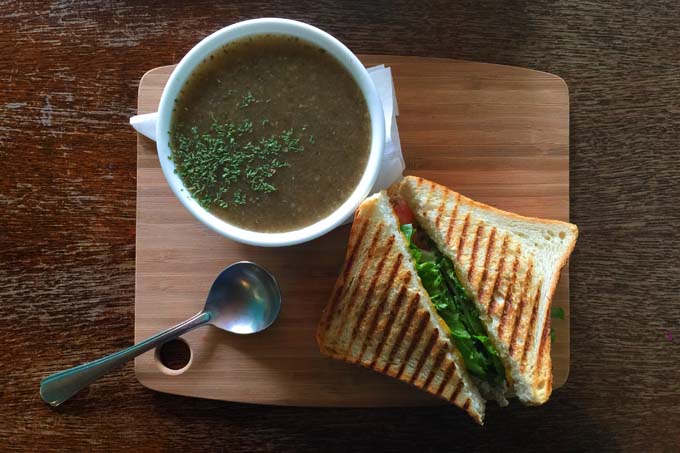 The food had good flavour, tasted pretty good and the ingredients felt fresh.  The only weird thing was that the amount of ginger carrot soup in the bowl was less than the mushroom soup.
Overall Impression
Beans on Cambie is place where you could enjoy an intimate conversation with someone over coffee and treats or work on your laptop.  It has a very mellow vibe and you feel even more relaxed after having their food.  It is a great thing to support a local business as well.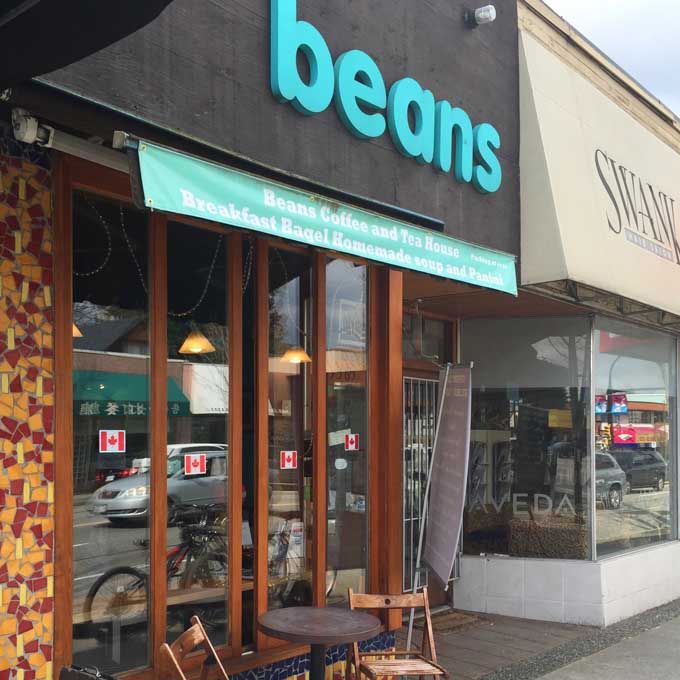 Website: www.beans-on-cambie.com/