Starbucks is launching a new, medium-roast coffee blend dedicated to honouring trailblazing women in the coffee industry. Starbucks Siren's Blend is the company's first new core coffee in five years.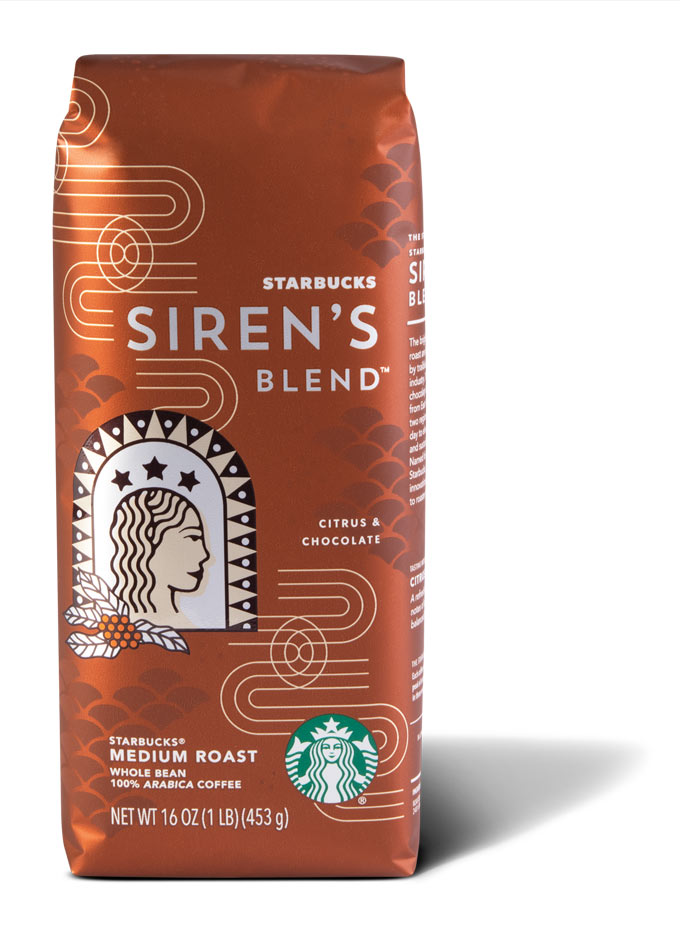 Starbucks has a long history of investing in women and ensuring that equality is more than a buzz word.
Nearly every aspect of Siren's Blend has been shaped by women innovators in the coffee industry – from the name that pays tribute to the Siren that symbolizes the Starbucks brand, to sourcing, roasting and blending, and even the coffee bag design.
Leading up to National Coffee Day (September 29th), Siren's Blend will be brewed in stores September 24-29.  This medium roast coffee is ideal for those who prefer a lighter roasted coffee.
The juicy, citrusy, and chocolatey blend combines coffee from East Africa and Latin America, two regions where Starbucks works to elevate women's leadership and responsible farming practices. 
For more information, visit stories.starbucks.ca