Known as "The Aegean Sea of the East", the Seto Inland Sea is Japan's largest inland sea and has a unique food culture due to the warm climate.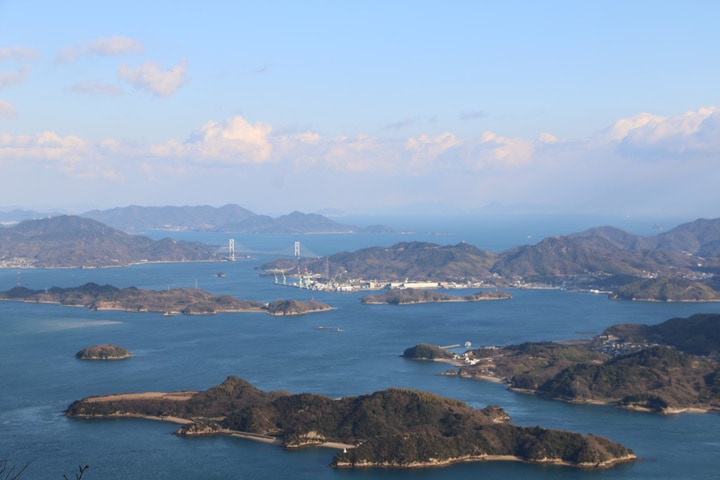 The Seto Inland Sea and the coastal areas of Honshū, Shikoku, and Kyūshū make up the Setouchi Region of Japan.
Several prefectures all have coastlines on the Seto Inland Sea including Yamaguchi, Hiroshima, Okayama, Hyōgo, Osaka, Wakayama, Kagawa, Ehime, Tokushima, Fukuoka, and Ōita.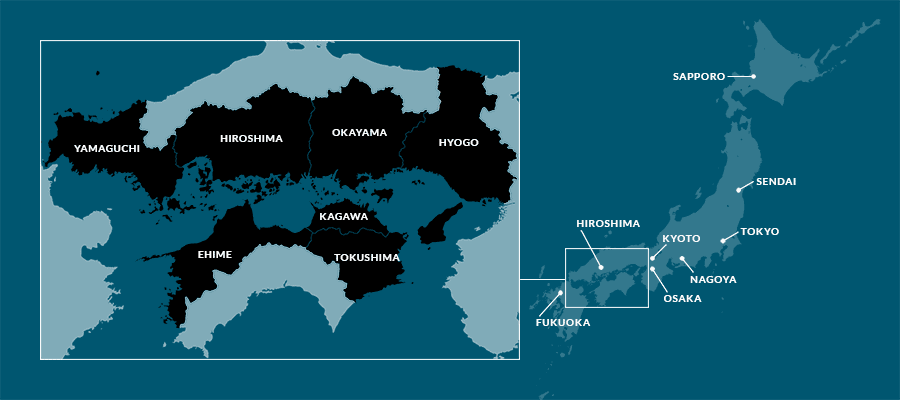 From fresh seafood, fabulous meats, exquisite citrus fruits, and a vast array of local brews, here's a Setouchi Food and Drink Travel Guide showcasing not-to-be-missed regional specialties.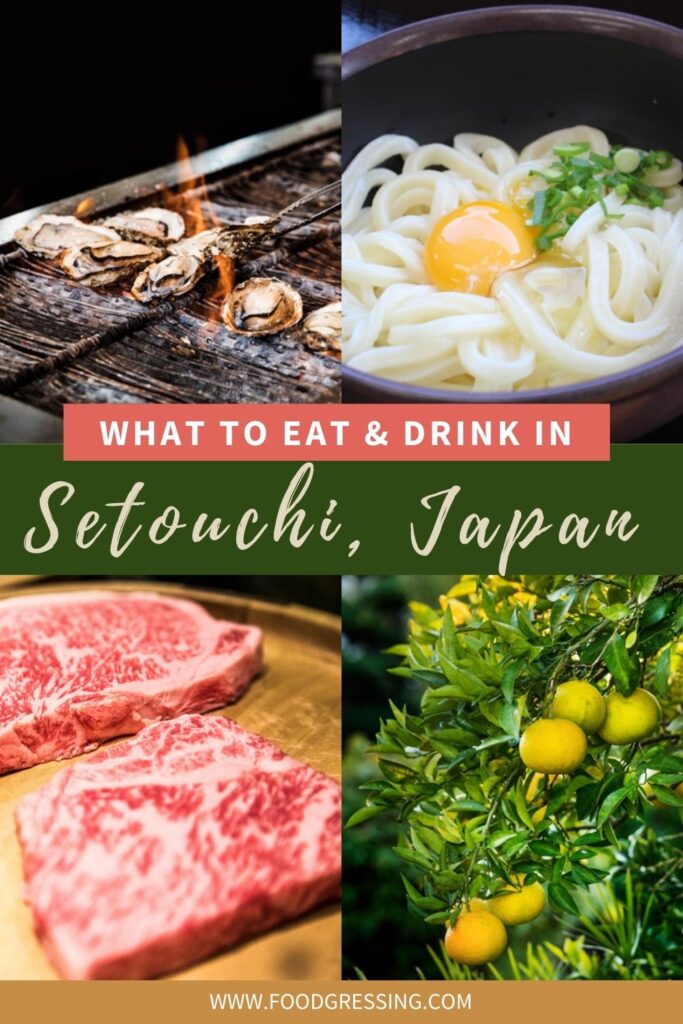 Oysters
The gentle waves and moderate tidal current near the Hiroshima Prefecture makes it an ideal place for oysters to grow.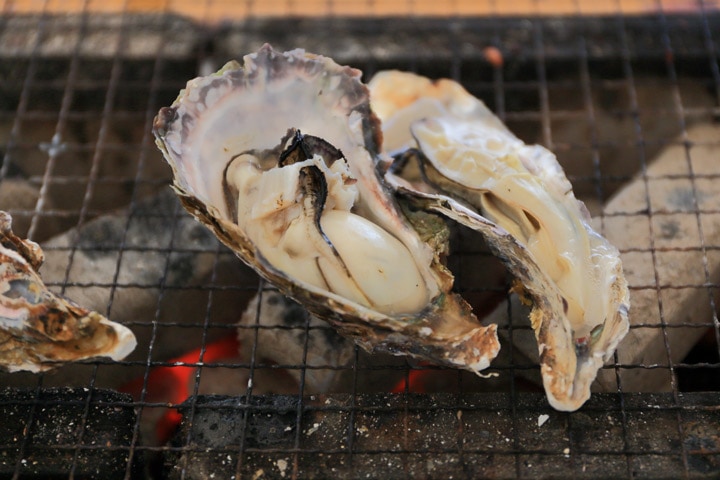 In fact, Hiroshima makes up for more than 50 percent of Japanese Oyster production.
The peak season is January and February, but oysters are harvested October to May so that people can enjoy delicious oysters almost throughout the year.
One recommended culinary experience is to visit the Shimada Suisan (an Oyster Hut) where you can watch oysters being pulled off the boat in the early morning.
The hut also has a restaurant where diners can enjoy all-you-can-eat fresh oysters as well charcoal grill them on the spot.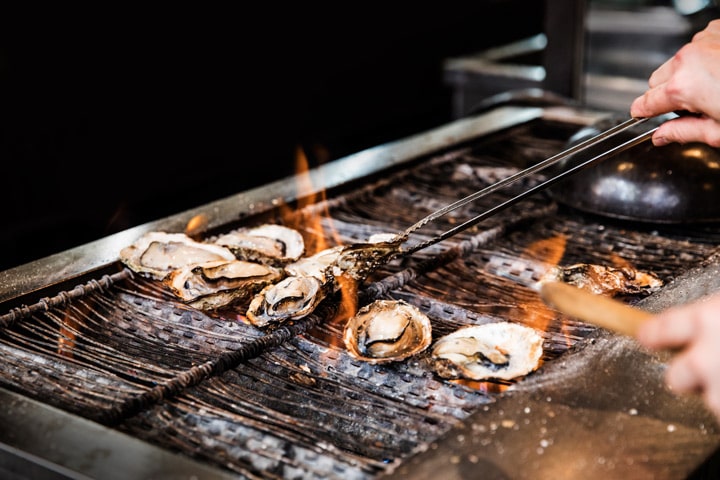 Fugu (Pufferfish)
Shimonoseki, Yamaguchi Prefecture is a historical fishing town and a variety of fish species are unloaded there throughout the four seasons.
80% of Japan's natural Japanese pufferfish (known as Fugu fish in Japanese) and grass puffers are sold and preprocessed there.
A Setouchi food experience that you should try is eating Fugu prepared by expert chefs.
Contrary to popular myth in the Western World, almost no one dies from Fugu. Eating Fugu does not automatically mean a death sentence as popularized by Homer Simpson experienced in the famous episode.
Citrus Fruit
With the warm climate, the Setouchi region is a year-round fruit producing area in Japan.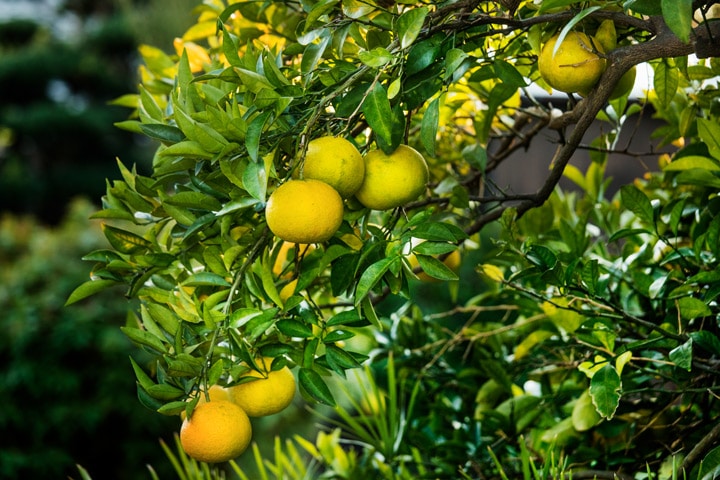 Mikan which is a type of mandarin and is popular among Japanese people for its health benefits and sweet, fruity taste is highly produced in the Ehime Prefecture. Meanwhile, the Hiroshima Prefecture is famous for its lemons.
Sanuki Udon
Udon is a type of comfort food in Japan and consists of thick noodles kneaded from wheat flour and then served in a seafood-based broth.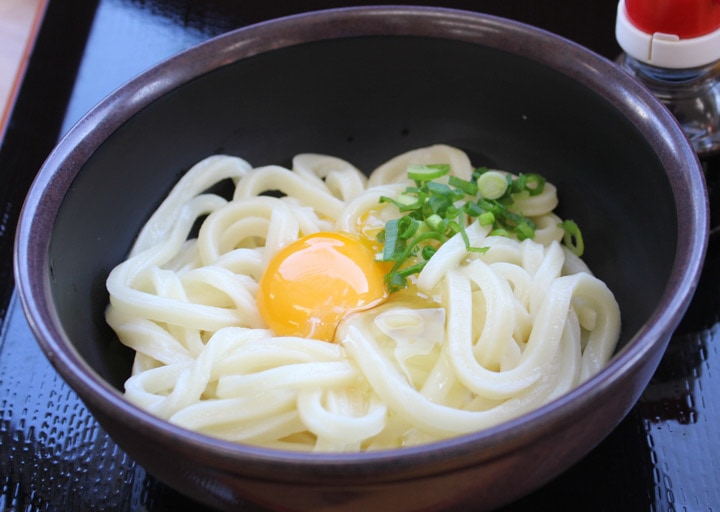 Kagawa is known as the "Udon Prefecture" and boasts the highest number of udon restaurants in Japan.
Native to Kagawa is the Sanuki udon which has a square shape and flat edges and is made with wheat, salt, soy sauce and dry sardine.
Try your hand at creating them with a master chef in an udon-making class or hop around to sample it at multiple eateries.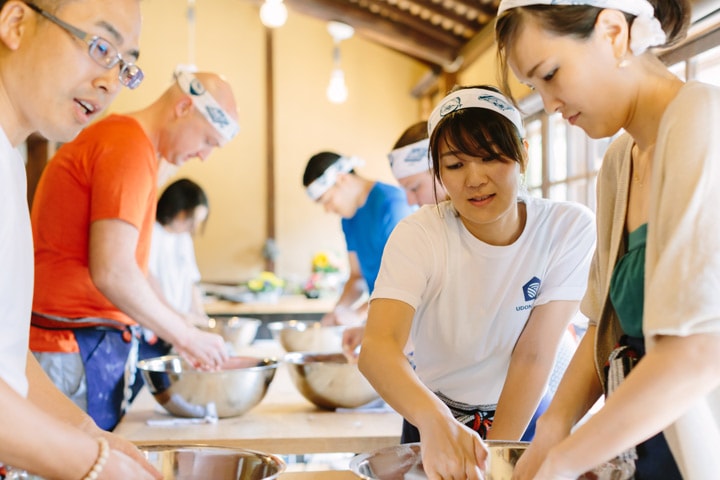 Okonomiyaki
Okonomiyaki, literally meaning "cooked as you like," is a savory, fried pancake-like cooked on a teppan plate.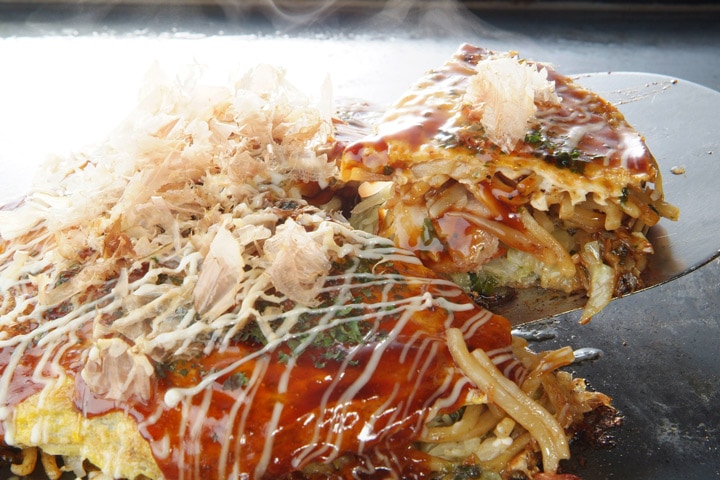 In Hiroshima, okonomiyaki restaurants number well over a thousand.
Embark on your own okonomiyaki in Setouchi food tour by visiting the varioius stand-alone shops. Many of the vendors are clustered together in locations such as Okonomimura ("Okonomiyaki Village").
Sake
The Setouchi Region is home to many sake producing towns including Nada in Kobe, Hyogo Prefecture and Saijo, Hiroshima Prefecture.
In Saijo, you can find 7 sake breweries within a 1 km walk from each other.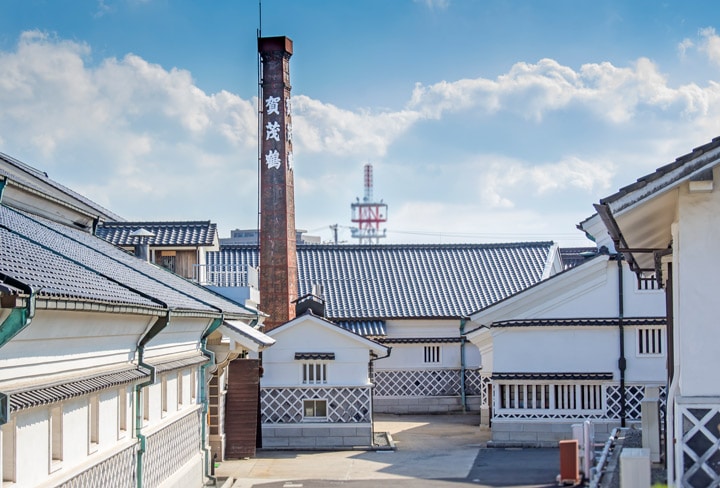 Discover the art of sake making and the different flavours by touring some of the local breweries. Go on a self-guided adventure or join a brewery tour with a local guide.
Two of the well-known annual sake festivals are the Shikoku Sake Festival in the Tokushimi Prefecture which takes place in late February and the Hiroshima Sake Festival in October.
Kenran Wagyu
While most people are familiar with Kobe beef when it comes to Japanese Wagyu, Hagi City in Northern Yamaguchi produces some fine quality beef.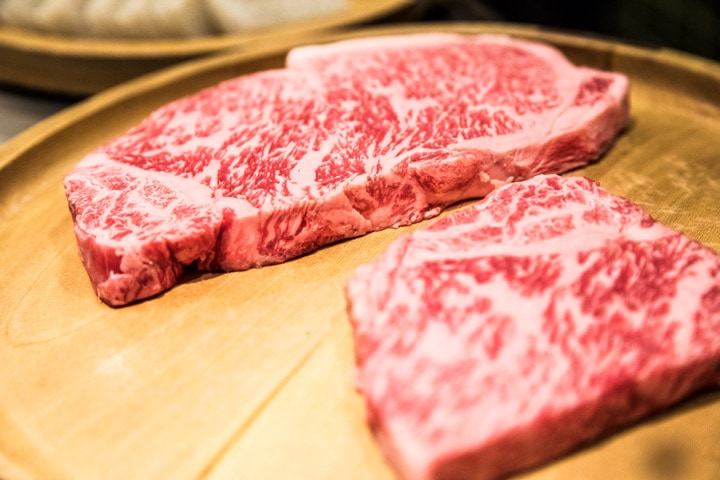 Here you can find beef from a breed of cown known as Kenran. Kenran is a hybrid cow of the Mishima cow which originates from the tiny island of the same name off the coast of Hagi – and the European Holstein. In fact, Wagyu is believed to have its origins in the Mishima.
Be sure to check out Midoriya Farm (89 Horiuchi, Hagi-shi, Yamaguchi) which is a local beef producer, but they also run a restaurant and a small market selling Wagyu beef and other regional produce.