Created and developed by Scott Harris Hospitality, Vinny's Clam Bar, provides a traditional East Coast aesthetic with a unique atmosphere and customer experience.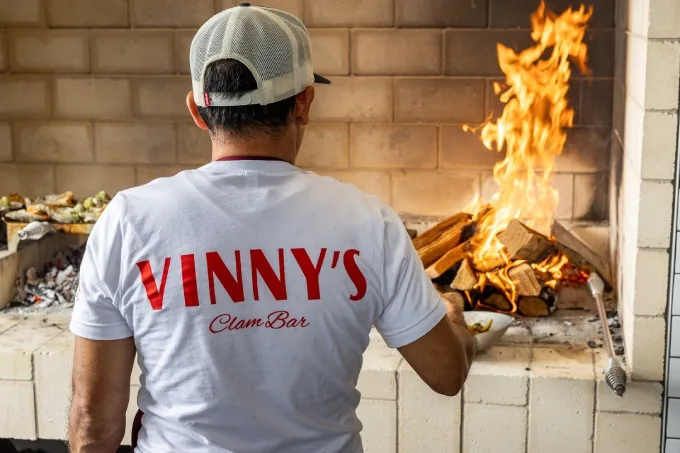 With quintessential music from the 70's and 80's playing in the background, customers embrace the legendary musical influence that helped shape pop culture as it is known today.
The menu is delicious, simple and straightforward with Italian and Mediterranean influence, bringing a new experience to the Chicago area.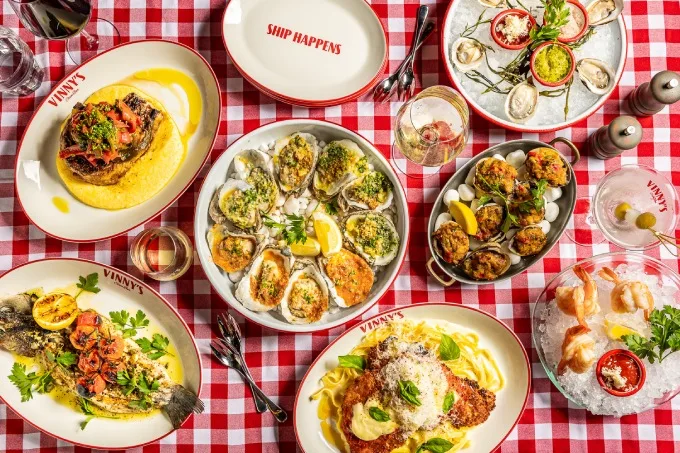 Vinny's is the 10th restaurant concept introduced to the Chicagoland area, focusing on fresh seafood and incorporating the unique Scott Harris Hospitality personality and experience for customers.
Vinny's Clam Bar's cooking style introduces a hearth oven cookery concept to focus on the bounty of the sea.
The menu includes handmade pasta, delicious grilled pizzas and unique, amazing desserts.
Customers will be transported to a trattoria and shellfish bar with offerings of oysters, clams, shrimp and the highest quality of fresh fish that will be delivered daily from each US coast.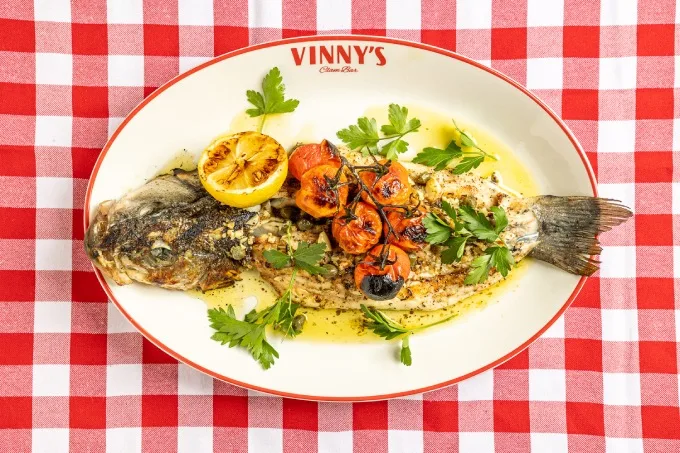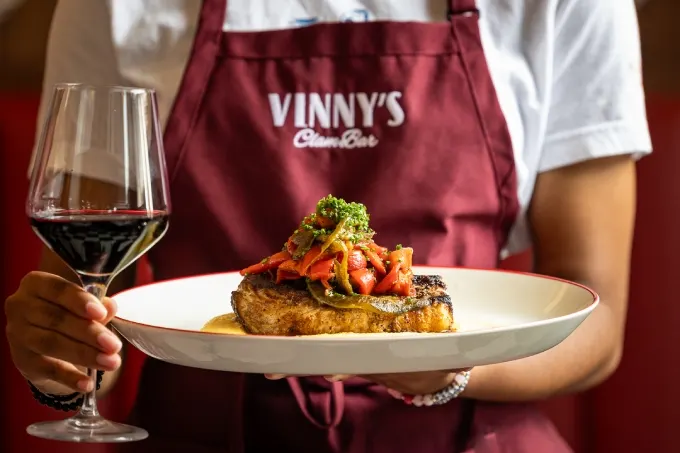 Fresh oysters from each coast within the United States and Canada are offered daily and customers can experience the memorable wood-fired oysters in three varieties that will keep individuals coming back for more.
Like the authentic and unique menu offerings, the interior decor at Vinny's Clam Bar carries depths beyond the obvious references of a typical seafood establishment.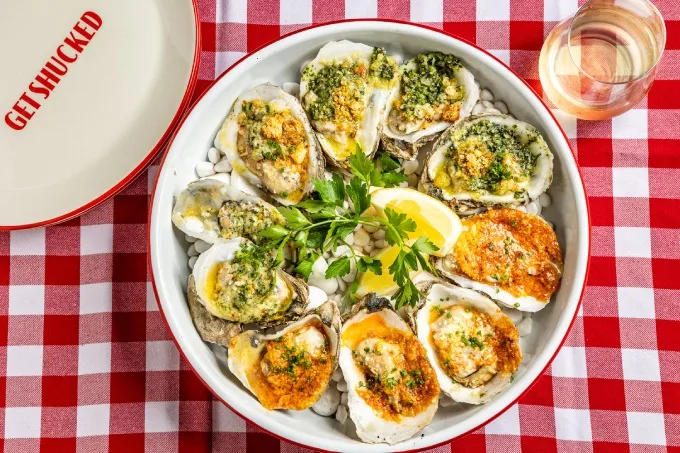 It reflects the influences of Italian cuisine and encourages an interactive dining experience with a central hand-washing station in the main dining room.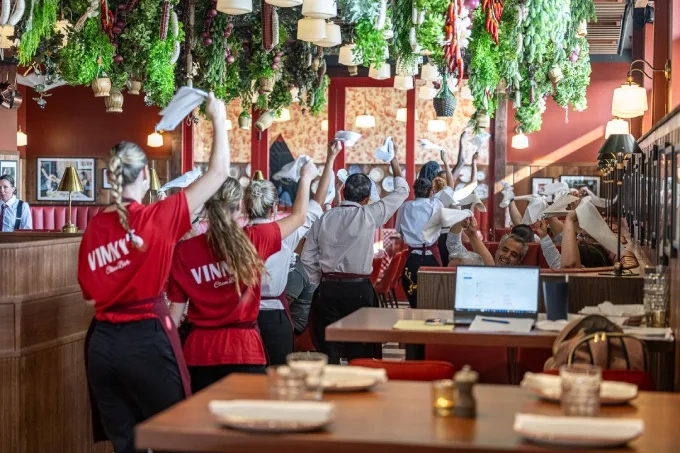 Disco balls are hung throughout the restaurant as iconic imagery adorn the walls, sparking memorable moments throughout history with customers.
Vinny's will have live music each weekend (Friday/Saturday) evening from 9pm until close.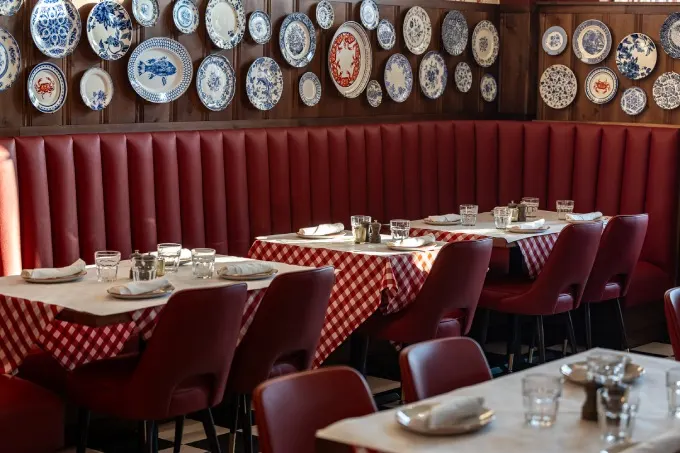 The official grand opening celebration of Vinny's Clam Bar will take place on Thursday, August 17th, beginning at 5 p.m. with a celebratory ribbon cutting, kicking off a memorable party for the Tinley Park area, and beyond.
Vinny's Clam Bar is located at 18201 South Harlem Avenue in Tinley Park, IL., Vinny's Clam Bar is open seven days a week at 4pm.