I recently dined at Raudz Regional Table, a popular restaurant known for preparing Pacific Northwest cuisine dishes with fresh, local and seasonal ingredients.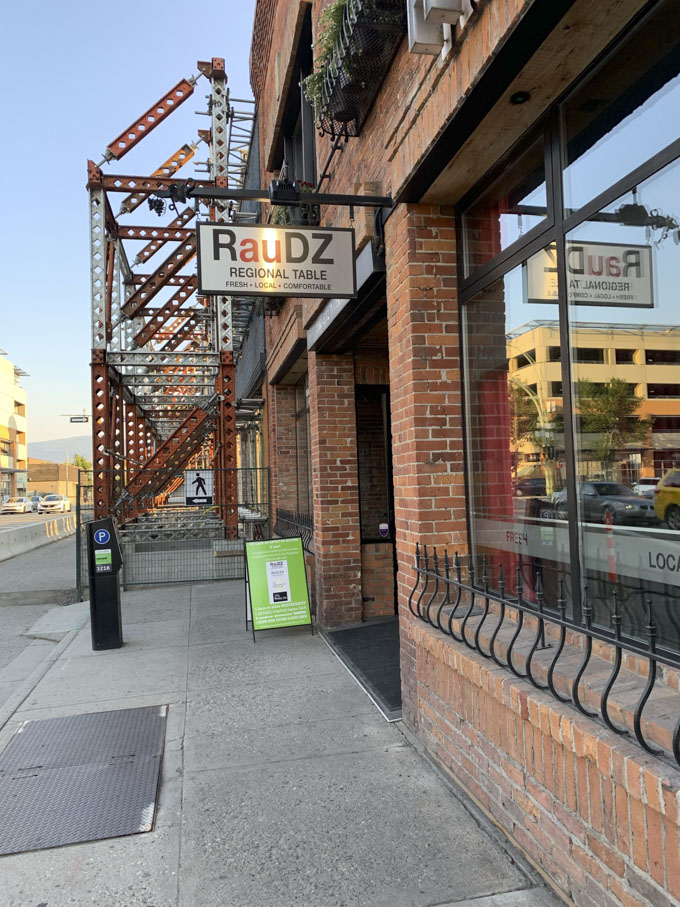 I made a last minute reservation where I was able to squeeze in a spot on a busy long weekend. Reservations in advance would be recommended.
The restaurant is located inside an old heritage building in Downtown Kelowna with exposed brick walls.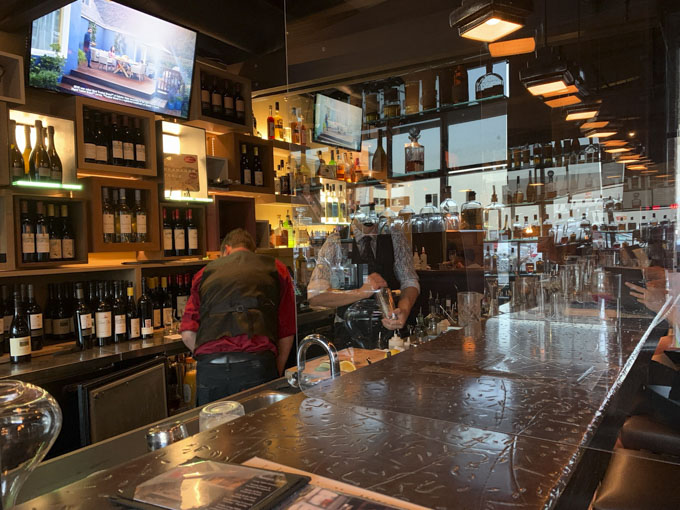 Guests can dine on banquettes and booths but there is also a beautiful long communal table in the middle of the dining room.
I ordered a few items from their 20 years celebration menu:
Pistachio Rose Gimelet
Long Table Gin, pistachio and rose infused syrup, fresh lime juice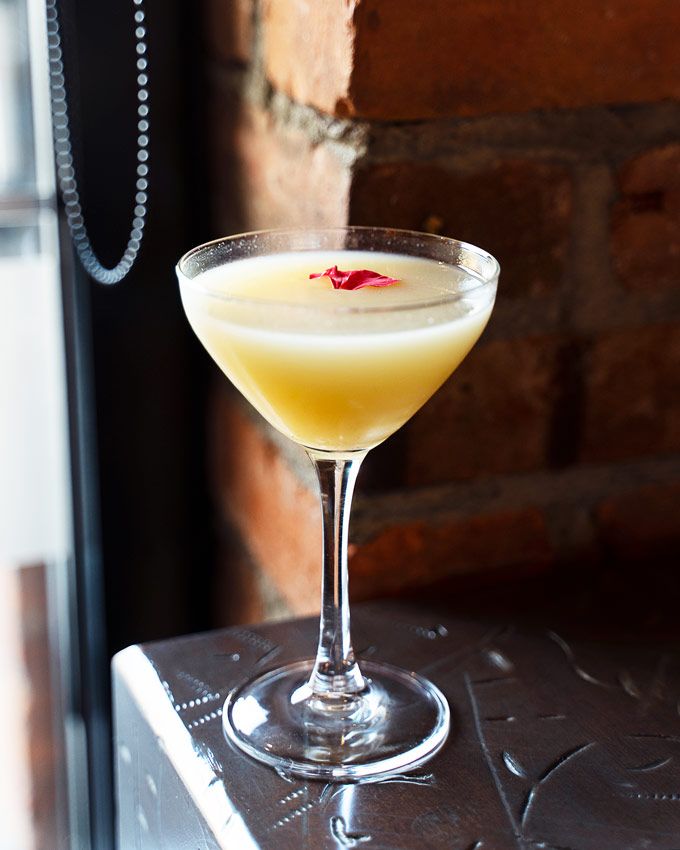 Roasted Mushroom & Tarragon Soup
Slow Roasted Porcini mushroom tortellinis, parsley cream with a hint of tarragon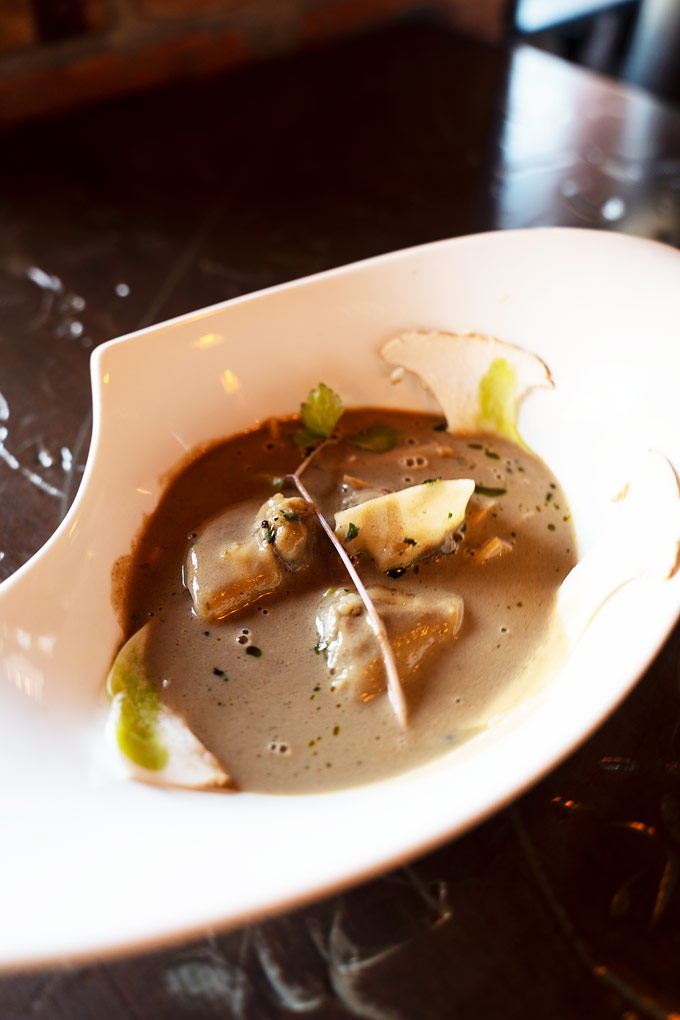 First of the Season Haida Gwaii Halibut
Asparagus velouté, parmesan arancini, asparagus tips, brown butter rhubarb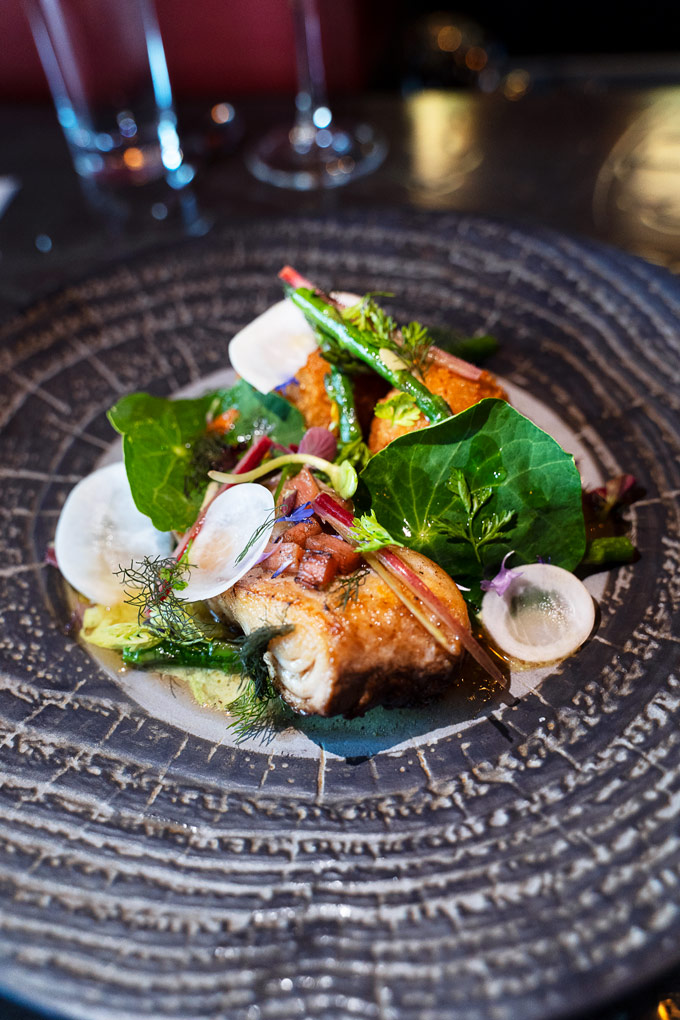 RauDZ Signature Dessert
Double chocolate mashed potato almond brioche, raspberry sorbet, warm chocolate sauce, cocoa tuile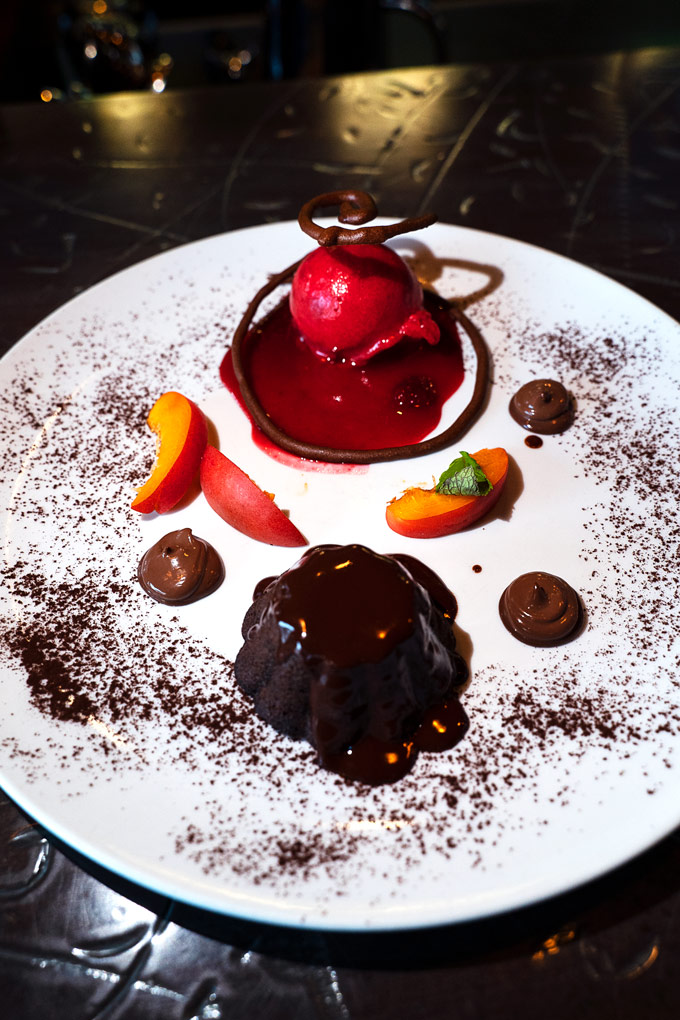 Everything was solid in general. The feel of the restaurant is closer to a classic steakhouse but a bit less formal. Raudz seems like the place you would go for an upscale meal in Downtown Kelowna for a nice date or for celebrations.
RauDZ
1560 Water St, Kelowna, BC
www.raudz.com