When it comes to picking which chocolates should go into an Easter gift box, nobody knows quite like the Easter Bunny.
So, this Easter, that's exactly who Purdys Chocolatier invited to choose what goes into their special assorted gift box aptly called — Bunny's Choice Gift Box.
Bunny's Choice Gift Box is packed with 16 of Purdys' premium decadent chocolates.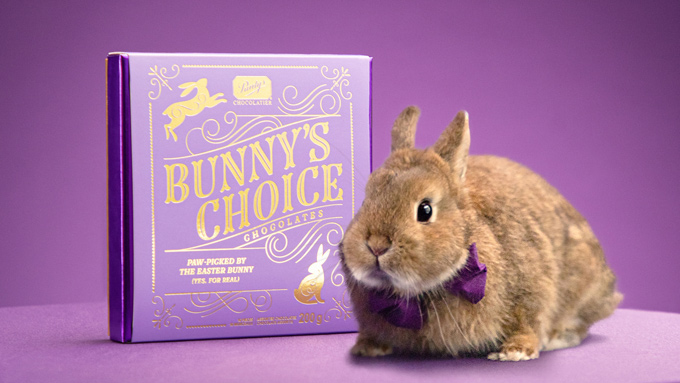 Each chosen chocolate was thoughtfully paw-picked by a real-life bunny, a furry and whimsical animal synonymous with Easter.
The limited edition Bunny's Choice Gift Box retails for $23 and are available online and in Purdys shops across Canada.
The Easter Bunny's Purdys chocolate selections include Salted Hazelnut Flake, Saskatoon Berry, Dark Chocolate Himalayan Pink Salt Caramel, Peanut Butter Crunch, Pecan Caramel, Mini Hedgehog, Caramel Carnival, Mango, and Almond Burst.
Ever dream of watching the Easter Bunny hum and haw over which chocolates would be perfect for an Easter gift?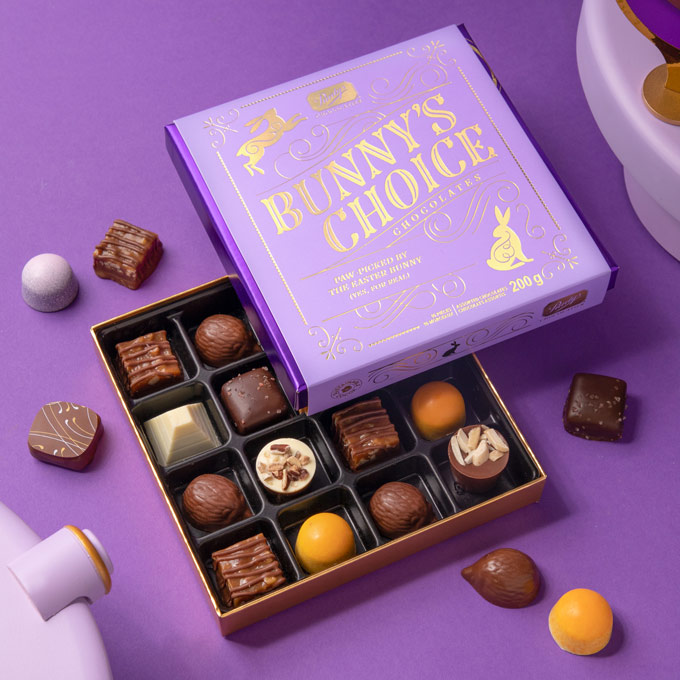 Purdys Chocolatier captured the Easter Bunny's selection process for Bunny's Choice Gift Box in a campaign video which features the holiday icon in a miniature bunny-sized version of the Purdys chocolate factory.
To help keep bunnies safe, healthy and happy all year round, Purdys Chocolatier has made a $5,000 donation to Rabbitats — a 100% volunteer-run charity dedicated to helping abandoned and feral rabbits.
Fans of The Easter Bunny can watch the magical furry friend in action and purchase Bunny's Choice Gift Box and other Purdys Easter favourites by visiting purdys.com/bunnyschoice.