Popeyes broke the internet when it dropped the iconic Chicken Sandwich in 2019, and again in 2020 when Canadians were able to get their hands on the coveted sandwich. The brand announces its back with another iteration of its viral product. The Popeyes Buffalo Ranch Chicken Sandwich is now available in restaurant and for delivery at participating Canadian restaurants.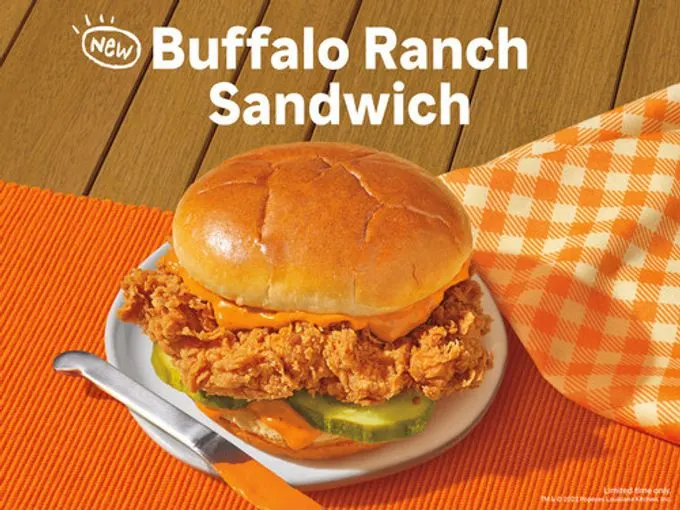 Ingredients
The Popeyes Buffalo Ranch Chicken is made of a juicy chicken breast fillet marinated in Popeyes seasonings, hand breaded and dipped in their buttermilk batter and cooked up fresh in their kitchens. Served on a buttery toasted brioche bun with crisp pickle slices and our new Buffalo Ranch spread.
The new Buffalo Ranch spread is an all-new sauce, featuring a creamy buttermilk ranch, kicked up with a zesty and buttery buffalo sauce.
This flavor profile complements the Popeyes brand's famous hand-battered, and breaded chicken served atop a buttery brioche bun with barrel cured pickles, creating another culinary masterpiece.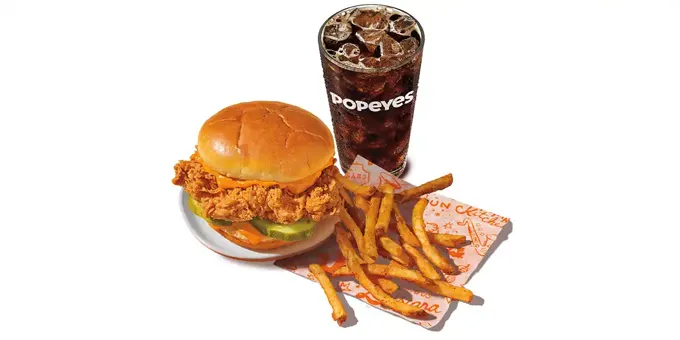 Calories
The Buffalo Ranch Sandwich has 634 calories. In a combo, it would be 764 – 1,914 calories. A platter has 894 – 2,934 calories.
Popeyes Buffalo Ranch Chicken Availability
Available at participating locations nationwide for a limited time. For more information, please visit popeyeschicken.ca.