Now, more than ever, Canadians are seeking ways to incorporate more plant-based options into their meals and the holidays are no exception. Here are some plant-based Christmas food ideas for your celebration.
Earth's Own Oat Nog
Earth's Own gives a holiday classic a plant-based twist!
Canada's favourite plant-based milk brand is introducing the country's first-ever Oat Nog, just in time for the holiday season.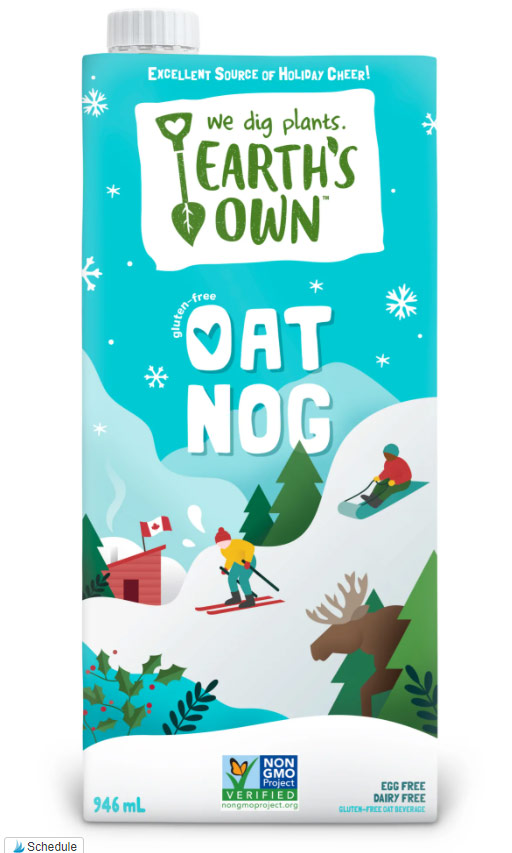 Earth's Own Oat Nog is rich, creamy and oh, so deliciously dreamy, with the perfect blend of traditional Nog spices.
Made with versatility in mind, this rich and craveable holiday treat is perfect for:
● Pouring into an oat-licious cup of coffee
● Mixing with a dash of spiced rum (or your favourite holiday spirit, 'tis the season!)
● Drinking straight up at any holiday occasion
Whether you're already living that plant-based life, or looking to start a new holiday tradition, Earth's Own Oat Nog is a delicious option for anyone looking to do their part for the planet – after all, it's made with Canadian-grown oats that are grown using 7 times less water than almond or dairy.
Earth's Own Oat Nog is available at all major grocery retailers at a suggested retail price of $3.49.
Stuffed Beast
The Very Good Butchers have brought back the limited-edition Stuffed Beast.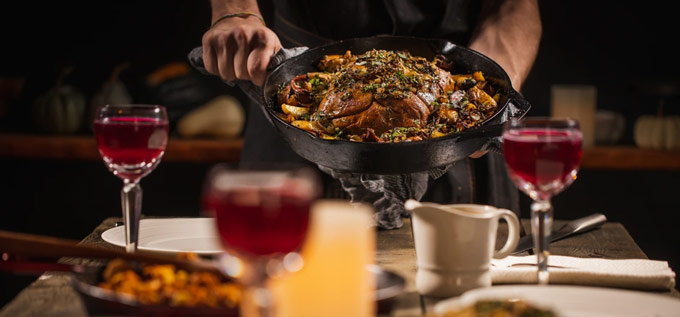 This delectable offering – which comfortably feeds five to seven people – will transport even the biggest meat lovers to plant-based Christmas heaven.
Cooked just like a typical turkey (without the actual turkey, of course!), the delectable Stuffed Beast contains fluffy sweet potato and cranberry stuffing, all wrapped in a plant-based roast.
The Very Good Butchers Stuffed Beast can be purchased online via the brand's website, with select items available in-store at a variety of retailers, including Thrifty Foods, Good Rebel and FAIR/SQUARE, for $39.99.