Planet Smoothie is featuring three new, healthier and purposeful smoothies blended to support guests with their New Year's resolutions.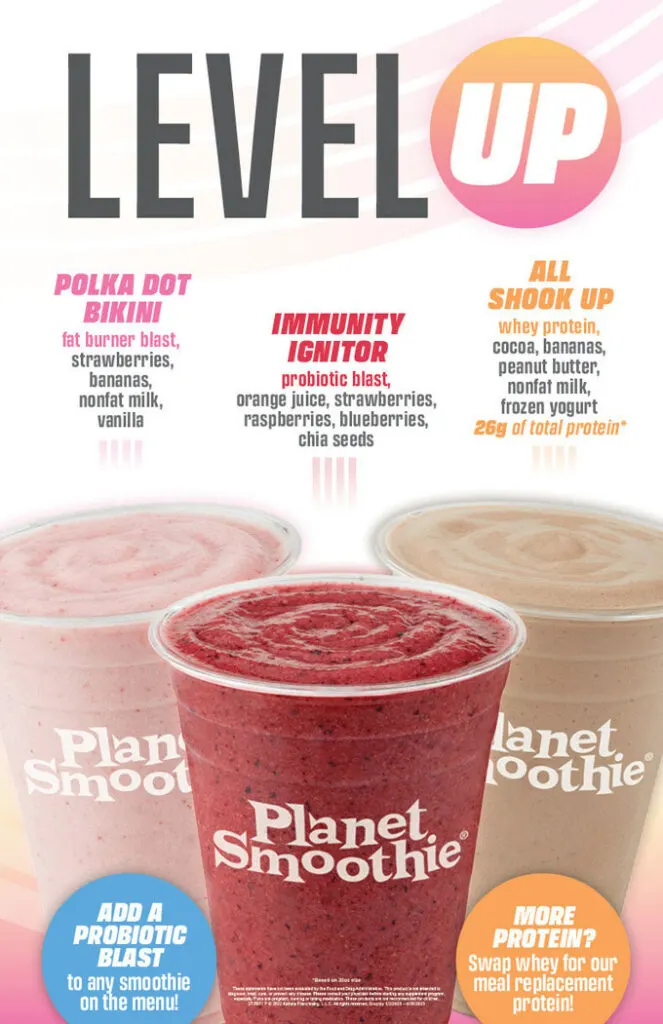 The Immunity Ignitor, the Polka Dot Bikini, and the All Shook Up smoothie are available now for a limited time.
If looking to support your digestive and immunity systems, the Immunity Ignitor smoothie is blended with a handful of high-fiber foods, including orange juice, strawberries, raspberries, blueberries, chia seeds, and Planet Smoothie's brand-new probiotic blast.
The new probiotic blast is formulated with active cultures to support your digestive health.
For those looking to boost their metabolism and fight off fatigue, the Polka Dot Bikini smoothie is ideal.
The new smoothie features strawberries, bananas, vanilla, nonfat milk, and Planet Smoothie's fat burner blast.
The fat burner blast contains amino acids, guarana, and cayenne, to help increase energy levels and shown to balance blood sugar.
Lastly, All Shook Up is blended with bananas, frozen yogurt, peanut butter, cocoa, nonfat milk and contains Whey Protein for those looking to build muscle and strength. This powerful smoothie features 26g of total protein in a 20oz. size.