Organic Valley is excited to announce the eagerly awaited release of its Organic Reduced Fat Eggnog, now available nationwide for the 2023 holiday season.
With a made-from-scratch recipe, the new eggnog delivers with a great-tasting, creamy flavor that consumers will love.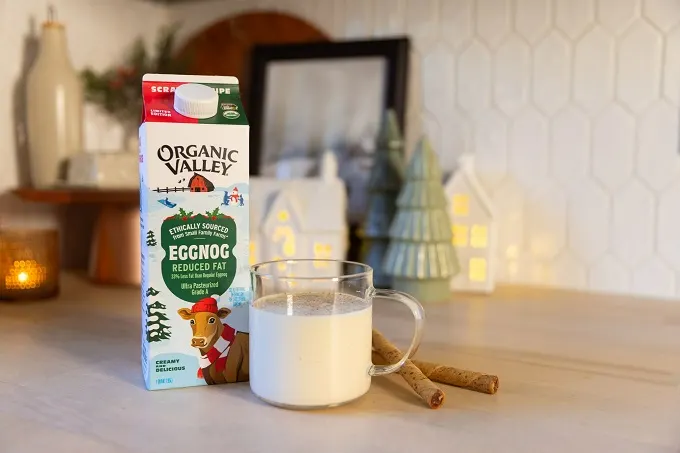 And like all Organic Valley products, the delicious eggnog is made with high-quality, organic ingredients, including milk from small family farms where the cows are raised without the use of antibiotics, synthetic hormones, toxic pesticides, or GMOs.
Organic Valley's eggnog is exciting for eggnog enthusiasts and advocates of organic farming alike; the product underscores the cooperative's dedication to ethically sourced milk from small organic family farms, helping to ensure we are contributing to a more sustainable food system.

Organic Valley's eggnog is expertly crafted, blending organic milk, eggs, sugar, nutmeg, and natural flavor, ensuring that every sip is one that eggnog fans look forward to all year.
Available exclusively from September through December, consumers will have the opportunity to stock up on this seasonal favorite, whether enjoyed on its own or used in a seasonal recipe.