ONE Brands, one of the fastest-growing protein bar companies in the U.S., is launching its newest line of protein bars, ONE Coffee Shop.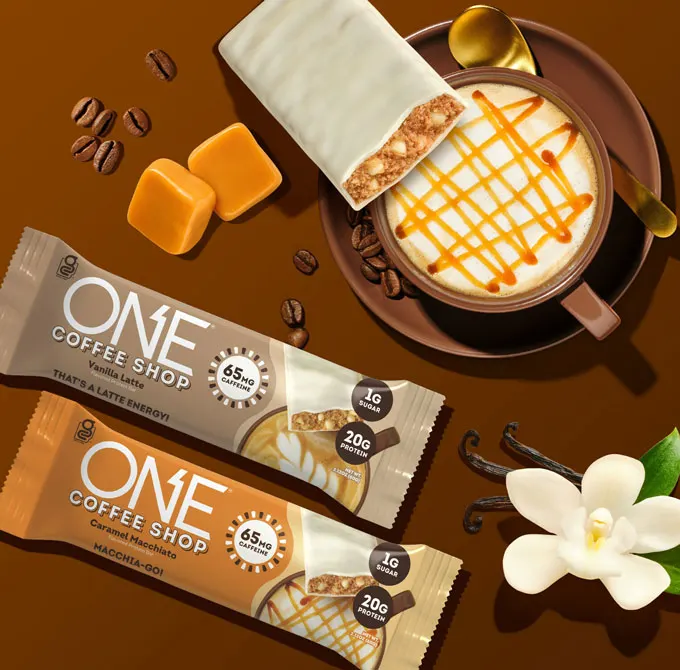 Balanced caffeinated products are increasing in popularity with consumers searching for energizing and filling snacks that provide a boost of energy without the crash.
ONE Coffee Shop bars are packed with 65mg of caffeine, 20 grams of protein, and 1 gram of sugar in each indulgent flavor: Vanilla Latte and Caramel Macchiato.
The combination of caffeine, protein and 1g of sugar is great for a burst of energy.
The delicious, caffeinated bars have the same amount of caffeine as a serving of espresso and are perfect for a morning or mid-afternoon pick-me-up.
ONE Coffee Shop bars are available at select retailers nationwide, including Amazon, Circle K, 7-Eleven, Vitamin Shoppe, and GNC.
ONE Coffee Shop bars will be sold individually, in 4ct boxes, and in 12-count trays.
For more information on ONE Brands, please visit www.one1brands.com.