OEB Breakfast Co. is excited to announce that OEB Winnipeg Manitoba has opened in the stunning 300 Main property.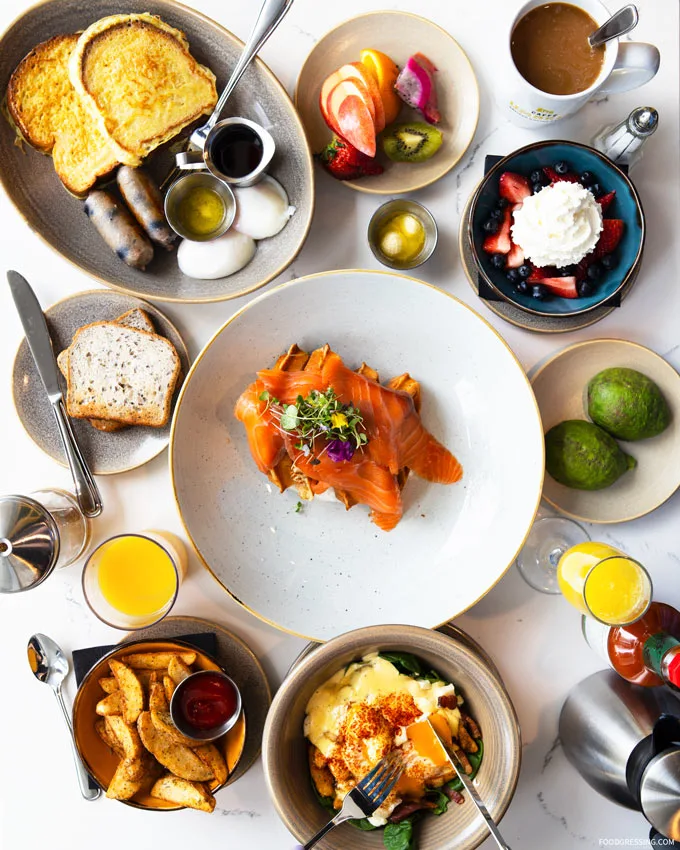 Loved for pushing the culinary boundaries of breakfast foods, OEB makes breakfast the most exciting meal of the day.
OEB's Founder and Head Chef, Mauro Martina, elevates breakfast classics to make unreplicable, crave-able fare.
Made up of mouth-watering, innovative dishes like the Gnocchi Breakfast Carbonara and the Canadian Lobster & Shrimp Crêpe, OEB's menu also offers a full section of Signature Breakfast Poutines and Egg Bennies!
This 2,845 square-foot restaurant is situated in the heart of Winnipeg just off the famous intersection of Portage & Main.
When at full capacity, the space seats 90 guests in the dining room with an additional 16 seats on the indoor patio.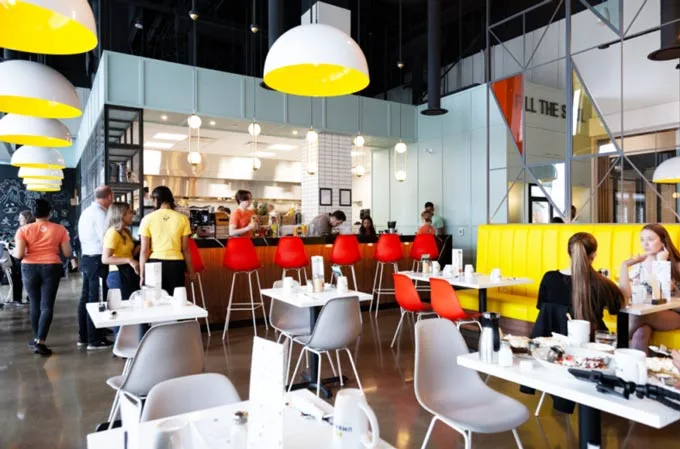 The restaurant, which was designed by Kayla Browne from BOLD Workshop, has high windows creating a bright open room that shows off a custom metal art feature, and stained glass complete with a to-be-discovered abstract wheat motif.
OEB Winnipeg Manitoba is complete with a full bar and custom pantry featuring OEB's premium culinary ingredients.
OEB Breakfast is built upon a culture that prioritizes community and connection; connection not only with guests but with food and the people who work tirelessly to produce it. OEB's Chef & Founder, Mauro Martina, grew up in Italy, where he was exposed to fresh, rich ingredients daily and learned the value of being able to shake the hands of the local purveyors who produced it.
Throughout his culinary career Chef Mauro worked at Michelin Star restaurants alongside some of the best chefs in the industry, which inspired him to apply Michelin Star level culinary techniques to breakfast.