National Filet Mignon Day 2022 is happening on August 13. Here's a look at some standout restaurants in NYC and on Long Island get one's favorite cut of steak.
Mollusca is a spirited and sophisticated global seafood restaurant with Italian influence in the Meatpacking District.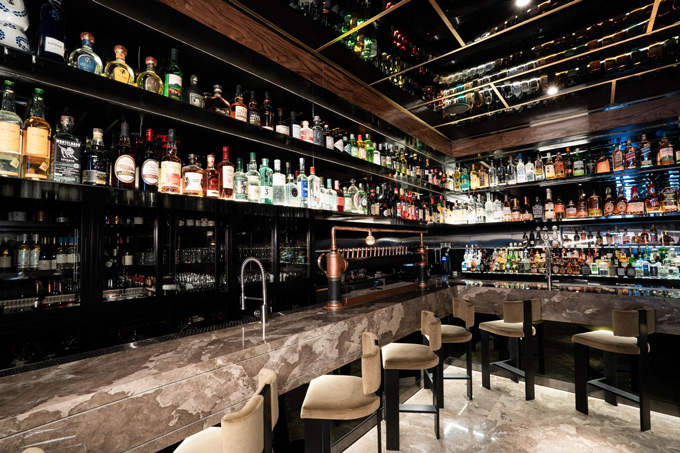 The restaurant's menu was designed by Executive Chef Gianmaria Sapia and features extensive raw bar selections, an Italian-inspired pasta and risotto course, seafood-centric main courses, and the signature dish and namesake, mussels served in 35 unique sauces.
For National Filet Mignon Day 2022, steak lovers can indulge in a Wagyu Fillet in Cacio e Pepe Sauce, served with a cherry tomato salad.
The restaurant also showcases an outstanding bar menu where Beverage Director Kate Uglova, formerly of The Aviary, has created cocktails with intricate flavors and uncommon ingredients.
The interior has been impeccably designed as hand-blown glass chandeliers anchor the dining room in shapes reminiscent of jellyfish and cast waves eliciting a deep-sea feel.
The restaurant is furnished with custom made leather and velvet seating.
Ramerino Italian Prime
Ramerino Italian Prime is located steps away from the New York Public Library and Bryant Park, and is owned by Sammy V. Gashi, an industry veteran with a career spanning 25-years.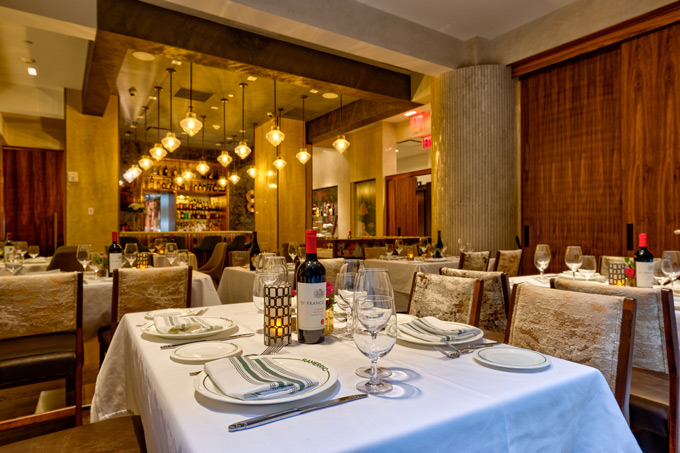 The restaurant, which offers Gashi's take on rural Tuscan cooking, is also named for a staple of the region's cuisine, rosemary.
Ramerino's menu, created by Tuscan native and Executive Chef Vilfredo Hodai, celebrates the culinary offerings from the region of Tuscany prepared simply, using olive oil rather than butter, clean natural ingredients, prime meats and fish, vegetables, and house made pastas.
Additionally, prime cuts of steak including a Fileto al Barolo truly standout on this menu.
Ramerino's wine list is composed of selections largely from Italy and California by the glass and by the bottle with strengths from Tuscany, including Super Tuscan varieties.
The cocktail program focuses on classic cocktails like Martinis, Manhattans, and Old Fashioneds, made with premium ingredients.
Limani New York is the stunning Greek-Mediterranean dining destination located in the heart of Rockefeller Center.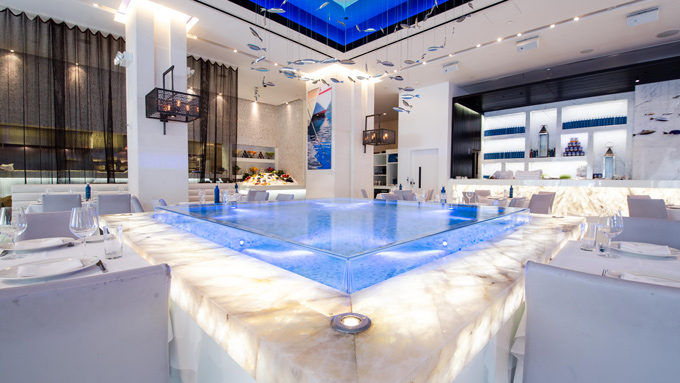 Helmed by Executive Chef-Partner M.J. Alam, Limani creates a truly exceptional experience for its guests, highlighting clean Mediterranean flavors spotlighting whole fish flown in daily from the Mediterranean.
From the Land, the restaurant also offers a remarkably tender 10 oz. Filet Mignon to celebrate this food holiday.
An extensive global wine list at Limani New York also features refreshing, Greek-inspired cocktails like the Mediterranean Mule with Figenza Fig vodka, pomegranate juice, fresh lime juice, topped with ginger beer, and served over ice.
For those who prefer outdoor dining, Limani New York offers a bird's-eye view of Rockefeller Center to take in the picturesque sights and ideal for a little people watching.
Or, indoor dining provides views of a beautiful blue infinity pool, where a fish mobile gives the illusion of twirling overhead.
Prime 1024
Prime 1024 is the beautiful modern Italian steakhouse with an urban ambiance which has been serving Long Island faithfully for nearly three years.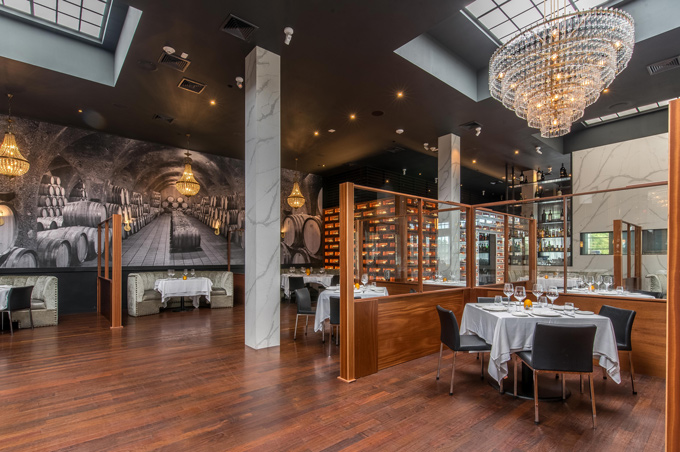 The menu's main event is the selection of top-grade steaks and chops, plating different juicy and tender signature cuts from a well-known local butcher with mouthwatering options, including an expertly chargrilled 10 oz. Filet Mignon.
To accompany their steak, guests can enjoy a beverage program which features a perfectly curated selection of Italian and American wines as well as a menu of specialty cocktails including the Spicy Passion Fruit Margarita, jalapeno infused Exotico tequila, passion fruit and pineapple; Cucumber Martini, Tito's handmade vodka, St. Germain, cucumber and lime; and Gold Rush, Four Roses bourbon, honey, lemon and ginger.
Guests can also enjoy a variety of dessert wines, port, cognac, sambuca and grappa, and amari.
Limani Roslyn
Limani Roslyn is an upscale Greek-Mediterranean restaurant located in Roslyn that was conceptualized when the ownership team realized that a truly authentic Greek-Mediterranean menu was not available on Long Island and the void needed to be filled.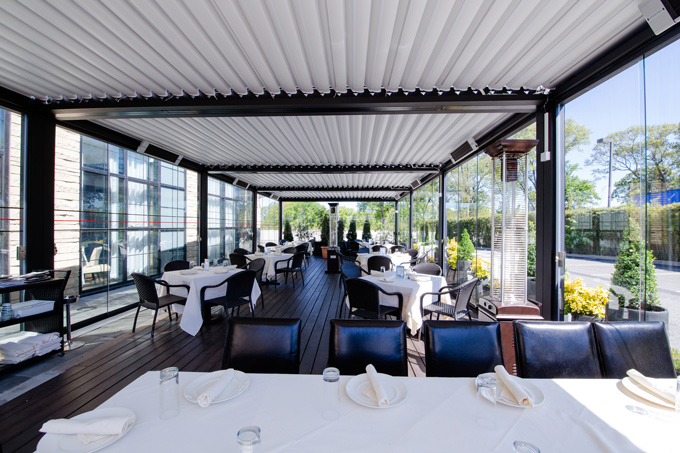 Limani creates a truly exceptional experience for its guests, highlighting clean Mediterranean flavors that never distract from the profiles of the local healthy ingredients the team has carefully selected to plate.
Consulting Chef M.J. Alam of Limani New York currently oversees the kitchen which offers a 10 oz. Filet Mignon, boneless tenderloin.
For pairing, diners can select an innovative beverage program which boasts a selection of cocktails including the VIP-TINI: vodka with infused fresh pineapple, and the Mediterranean Mule: Figenza Fig vodka and pomegranate juice, fresh lime juice, and topped with ginger beer.
A global wine list with by the glass and bottle offerings are also available along with a selection of beers by the bottle.
Limani Taverna
Limani Taverna is the new restaurant concept from Limani Hospitality Group, known for locations of Limani in New York and Roslyn, as well as Prime 1024 Steakhouse and Limani Mezze, which has recently launched in the former Oniro Taverna & Lounge location.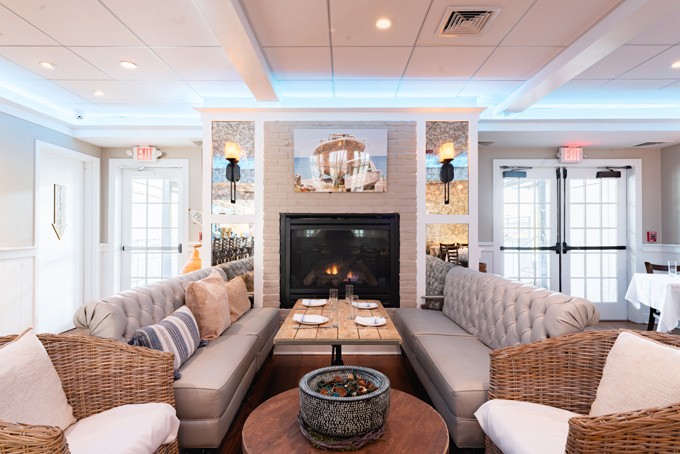 The new menu spotlights inventive, playful dishes and reimagined Greek classics, blending the taverna aspects of Oniro with the elegance that has become synonymous with Limani.
One of these unique new dishes is the Filet Mignon Kebab, served on two skewers with a side of pita and tzatziki and crispy French fries.
The restaurant's beverage program offers a wide selection of Greek wines as well as a number of specialty cocktails such as Ananas, pineapple-infused vodka; Dionysus, fig infused metaxa, Stoli vanilla, pomegranate juice, splash of lemon; and Simera, Aris Vodka, peach schnapps, passion fruit juice and cranberry juice.
Guests can also enjoy their selection of coffees like Loumidis Greek Coffee and Nescafe Frappe, and teas such as Egyptian Chamomile and Earl Gray.