It's #NationalCrunchyTacoDay! Throwback to these delicious Latin and Asian fusion tacos at Dos Chinos in Santa Ana, California. These are the most creative, interesting and tasty crunchy tacos that I have ever had. A must-try when visiting the OC.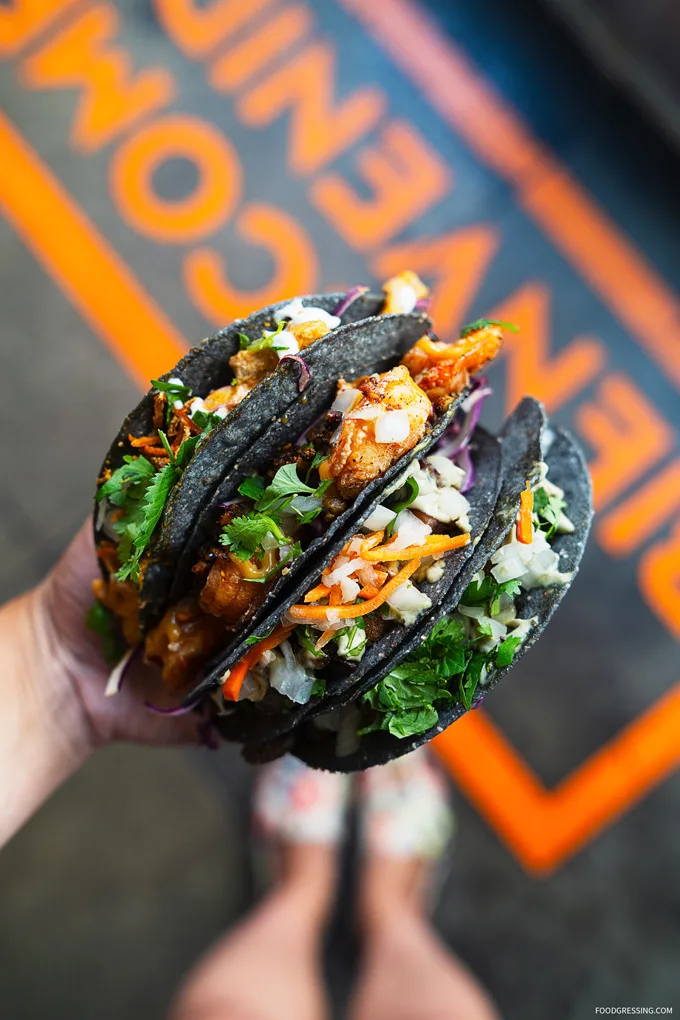 Hollywood Chicken: Thai coconut curry chicken, red cabbage, crispy yams, & tamarind sauce, sour cream, onions & cilantro
Dos Chinos Asada: Vietnamese chimichurri angus beef, avocream, onions & cilantro
Bolsa Roasted Pork: Vietnamese roasted pork belly, red cabbage, pickled carrot and daikon, avo cream, onions & cilantro
Irvine Shrimp: Fried shrimp, dulche de leche, chili & lime, roasted walnuts, red cabbage, onions & cilantro
Do you prefer a soft or hard taco shell? Let me know in the comments below.