Happy National Clam Chowder Day! Cheers to my favourite clam chowder in the Pacific Northwest: Pike Place Chowder's New England Clam Chowder! A must-have whenever in Seattle.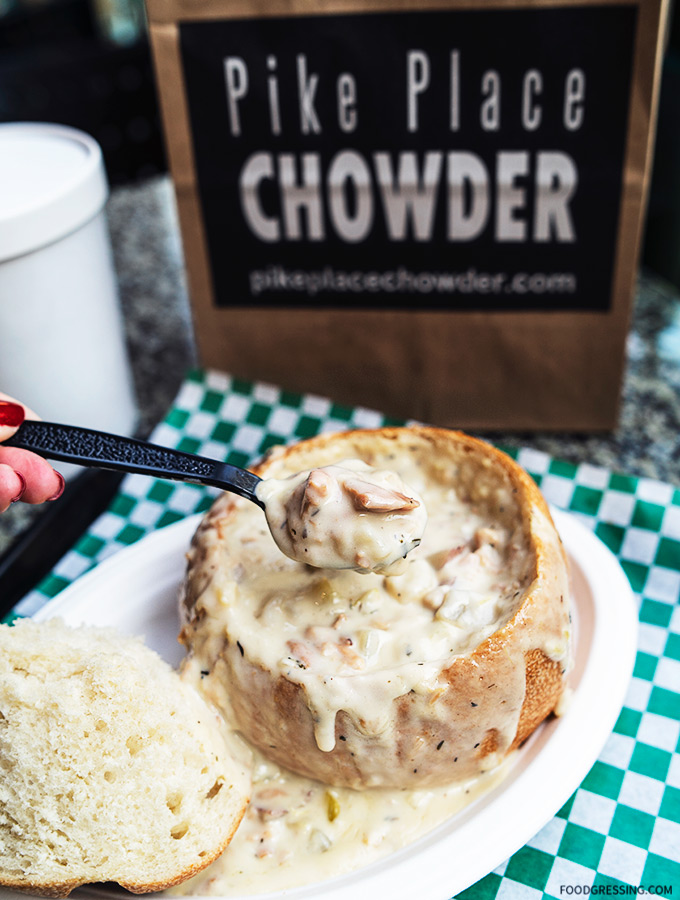 What is Clam Chowder?
Clam Chowder is typically defined as a soup or stew containing clams and broth. In addition to clams, common ingredients include diced potatoes, onions and celery.
Styles of Clam Chowder
The most popular variety of clam chowder is the New England clam chowder. This style of chowder was introduced to the the New England region by French, Nova Scotian, or British settlers becoming common in the 18th century.
New England clam chowder is a milk- or cream-based chowder, commonly made with potatoes, onion, and clams.
Other types of chowder include but not limited to:
Delaware clam chowder
Hatteras clam chowder
Long Island clam chowder
Manhattan clam chowder
Minorcan clam chowder
New England clam chowder
New Jersey clam chowder
Rhode Island clam chowder
Reference: https://en.wikipedia.org/wiki/Clam_chowder